March's Roots & Blues Hour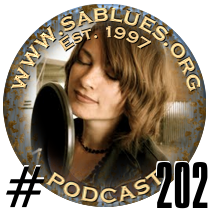 Press Play
Featuring: Charles Jenkins and The Zhivagos - Halfway - Andrea Schroeder* - Amanda Pearcy - Sun Kil Moon - Holly Williams - The Highway - Bap kennedy - Garland Jeffreys - Scott Holstein - Wylie and The Wild West - Gregory Hoskins and Gary Craig - Gulbransen Brothers - Hard Working Americans - Lost Ragas - Years of Dust - Christopher Coleman.
*pictured
Download MP3 from
'Subscribers'
page.
Click

for RSS. Click

for iTunes.

Feb's BLUES TIME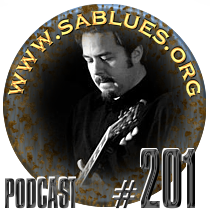 Press Play
Featuring: Oklahoma Johnny Blue - Dixie Peach - Blue Eyes Cry - Jason Vivone and The Billybats - Paul Rodgers - Sharon Jones and The Dap-Kings - JJ Thames - Ben Harper with Charlie Musselwhite - Steve Howell and The Mighty Men - Brothers Dege - Adrianna and her Goovecutters - Terri Lyne Carrington - Tangle Eye - Virgil and The Accelerators - Illya Szwec*.
*pictured

Download MP3 from
'Subscribers'
page.
Click

for RSS. Click

for iTunes.



www.sablues.org
South Australian Roots & Blues
Subscribe to sablues.org
It's FREE! Be informed via our E-Newsletter about  latest Podcasts, upcoming Gigs and special ticket offers. Subscribe and gain access to the 'Subscribers' page where you can download the latest Podcasts and other goodies! Tell others about sablues.org
itunes, ipod and ipad users


Subscribe to podcasts at iTunes

Join the facebook group
I listen to podcasts from sablues.org

Download
Stitcher App
for your
Android or iPhone and
listen to
Podcasts fom www.sablues.org
If you wish to notify sablues.org of a
'
Change of Email Address
' click
here
If you wish to '
Unsubscribe
' from our
E-Newsletter click
here

View the
'sablues channel'
on
YOUTUBE
.