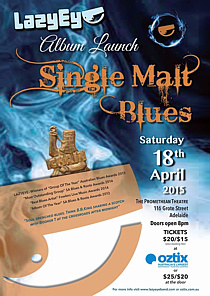 Lazy Eye's 'Single Malt Blues' Album Launch
Sat April 18th The Promethean, 116 Grote Street
8pm $20/15 pre booked or $25/20 at the door.
Tickets

View the
music videos
by sablues.org.

The Adelaide Roots & Blues Association

http://www.adelaiderootsandblues.org
ARBA weekly blues gig blog:
http://adrootsandblues.blogspot.com
ARBA on
Facebook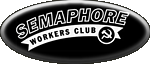 No club on Good Friday
Sunday 5th April The Bluescasters, doors open 4 till 8 pm $8 entry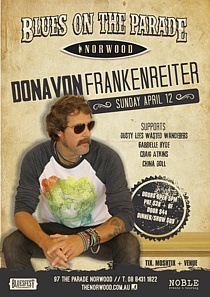 Blues On The Parade
Featuring Donavon Frankenreiter (Norwood Live)
Tickets
5:00pm, Sun 12th April, 2015
The Norwood Live Hotel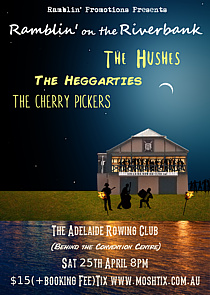 Ramblin'on the Riverbank
The Hushes, The Cherry Pickers and The Heggarties,
The Adelaide Rowing Club
25th April. $15 @ Moshtix
March's BLUES TIME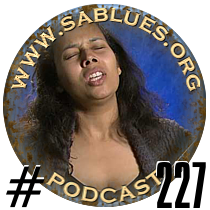 Play
|
Download
Featuring: The Reverend Peyton's Big Damn Band - Li'l Chuck The One Man Skiffle Machine - Eden Brent - Eliza Neals - Colin James - Rhiannon Giddens* - Sophie Reed - Steve Earl - MNO –
JJ Grey & Mofro - Screamin Jay Hawkins - Nina Simone - Creedence Clearwater Revival - Annie Lennox - Robert "Wolfman" Belfour.
*pictured
Download MP3 from
'Subscribers'
page.
Click

for RSS. Click

for iTunes.

March's Roots & Blues Hour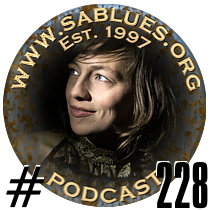 Play
|
Download
Featuring:Marlon Williams - Amy Fairchild - Annie Keating - Boz Scaggs - Cecile' Doop Kingue' - Lucie Thorne* - Mark Knopfler - Anders Osborne & North Mississippi Allstars - Courtney Barnett – Dayna Kurtz - Trevor Sewell - Anna Mitchell - Janita.
*pictured
Download MP3 from
'Subscribers'
page.
Click

for RSS. Click

for iTunes.



www.sablues.org
South Australian Roots & Blues
Subscribe to sablues.org
It's FREE! Be informed via our E-Newsletter about  latest Podcasts, upcoming Gigs and special ticket offers. Subscribe and gain access to the 'Subscribers' page where you can download the latest Podcasts and other goodies!

Join the facebook group
I listen to podcasts from sablues.org

View sablues.org's
Music Videos

View the
'sablues channel'
on
YouTube
.
80,000+ views. Check the comments for the popular videos. Hilarious!
itunes, ipod and ipad users


Subscribe to podcasts at iTunes

Stitcher App
for your Android or iPhone
Listen to sablues.org
Podcasts via Stitcher

JDbluesdoctor
Jerome Douvendahns on Twitter
https://twitter.com/JDbluesdoctor
Notify of '
Change of Email Address
' click
here
'
Unsubscribe
' from our E-Newsletter click
here
Adelaide Blues Bands listing + links to their Werbsite, FaceBook, ReverbNation etc.
Adelaide Blues Bands