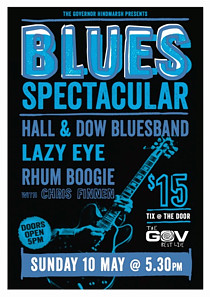 Blues spectacular!
The Gov. Sun May 10th. Doors 5pm $15
Three Top Class Blues Bands Three great albums one spectacular show!
Lazy Eye. Hall and Dow. Rhumboogie.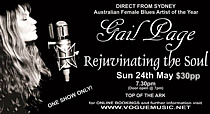 Sunday 24th May
Arkaba Hotel Top Room.
Tickets $30 Sow only
book online www.voguemusic.net

The Adelaide Roots & Blues Association

http://www.adelaiderootsandblues.org
ARBA weekly blues gig blog:
http://adrootsandblues.blogspot.com
ARBA on
Facebook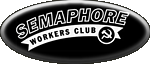 Fri 1st May, Dead Lucky, Doors open 8 till midnight, $8 entry.
Sun 3rd May, Dirty Roots Band, doors open 4 till 8 pm, $8 entry

View the
music videos
by sablues.org.
April's BLUES TIME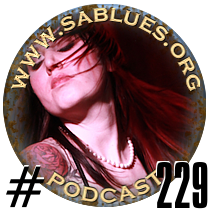 Play
|
Download
Featuring:Sista Jean and CB - Delta Boys - Jeremy McEwen - Miss Quincy* - The Blues Mystery - Mick Kidd with Dave Blight - D.A. Foster - Lazy Eye - Thirty Tracks Blues Band - TBelly - Carie and The Soulshakers - Chris Daniels and The Kings - Danielle Nicole – Cecile Doo-Kingue - Trevor Sewell - Andria Simone - Marion James.
*pictured
Download MP3 from
'Subscribers'
page.
Click

for RSS. Click

for iTunes.

March's Roots & Blues Hour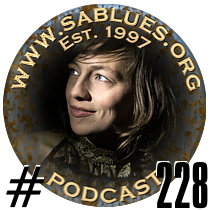 Play
|
Download
Featuring:Marlon Williams - Amy Fairchild - Annie Keating - Boz Scaggs - Cecile' Doop Kingue' - Lucie Thorne* - Mark Knopfler - Anders Osborne & North Mississippi Allstars - Courtney Barnett – Dayna Kurtz - Trevor Sewell - Anna Mitchell - Janita.
*pictured
Download MP3 from
'Subscribers'
page.
Click

for RSS. Click

for iTunes.



www.sablues.org
South Australian Roots & Blues
Subscribe to sablues.org
It's FREE! Be informed via our E-Newsletter about  latest Podcasts, upcoming Gigs and special ticket offers. Subscribe and gain access to the 'Subscribers' page where you can download the latest Podcasts and other goodies!

Join the facebook group
I listen to podcasts from sablues.org

View sablues.org's
Music Videos

View the
'sablues channel'
on
YouTube
.
80,000+ views. Check the comments for the popular videos. Hilarious!
itunes, ipod and ipad users


Subscribe to podcasts at iTunes

Stitcher App
for your Android or iPhone
Listen to sablues.org
Podcasts via Stitcher

JDbluesdoctor
Jerome Douvendahns on Twitter
https://twitter.com/JDbluesdoctor
Notify of '
Change of Email Address
' click
here
'
Unsubscribe
' from our E-Newsletter click
here
Adelaide Blues Bands listing + links to their Werbsite, FaceBook, ReverbNation etc.
Adelaide Blues Bands