On this Day in Roots and Blues History
Never let the truth get in the way of a good story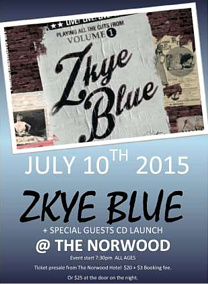 Zkye Blue CD launch party. $25 at door .
The Norwood Hotel - Finn Mac Cool's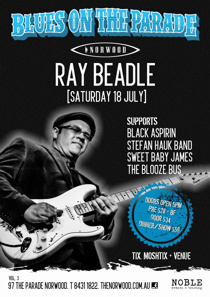 Blues on The Parade
Sat 18th July 5pm $34 @ door
Congratulations to subscribers Connie, Frank,Geoff, Britte and Daniel who have won double tickets to the show
The Adelaide Roots & Blues Association

http://www.adelaiderootsandblues.org
Weekly blues gig blog:
http://adrootsandblues.blogspot.com
ARBA on
Facebook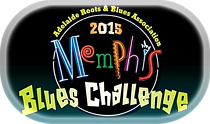 Congratulations to Mick Kidd & Dave Blight ( solo/duo) and Lazy Eye (band)
on winning ARBA's inaugural Memphis Blues Challenge
July's BLUES TIME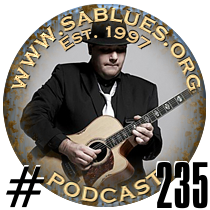 Play
|
Download
Featuring: Lloyd Speigel* - Roy Rogers - Rusty Wright - Travis Bowlin - Sonny Landreth - Jim Singleton - Delta Moon - Paul Williams and Friends - Dianne Durrett - Funkyjenn and The Fringe Benefits - Zkye - Willem Maker - Mitch Mann - Altered Five Blues Band – William Clarke - Hall and Dow.
*
pictured
Download MP3 from
'Subscribers'
page.
Click

for RSS. Click

for iTunes.

June's Podcast Special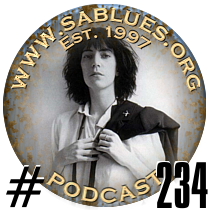 Play
|
Download
10th Anniversary Podcast Special
In this podcast special we delve deep into those dark secluded spaces of the subconscious mind of our podcast producer to reveal the music that has been indelibly stamped on his psyche. We journey way back to his formative years and seek out that which has iIrrevocably shaped his aesthetics in music!
Download MP3 from
'Subscribers'
page.
Click

for RSS. Click

for iTunes.



www.sablues.org
South Australian Roots & Blues
Subscribe to sablues.org
It's FREE! Be informed via our E-Newsletter about  latest Podcasts, upcoming Gigs and special ticket offers. Subscribe and gain access to the 'Subscribers' page where you can download the latest Podcasts and other goodies!

Join the facebook group
I listen to podcasts from sablues.org

View sablues.org's
Music Videos

View the
'sablues channel'
on
YouTube
.
80,000+ views. Check the comments for the popular videos. Hilarious!
itunes, ipod and ipad users


Subscribe to podcasts at iTunes

Stitcher App
for your Android or iPhone
Listen to sablues.org
Podcasts via Stitcher

JDbluesdoctor
Jerome Douvendahns on Twitter
https://twitter.com/JDbluesdoctor
Notify of '
Change of Email Address
' click
here
'
Unsubscribe
' from our E-Newsletter click
here
Adelaide Blues Bands listing + links to their Werbsite, FaceBook, ReverbNation etc.
Adelaide Blues Bands