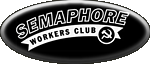 Fri 5th Sept, Mutu Vudu, doors open 8 till midnight, $8 entry
Sun 7th Septe , The Harmonics, doors open 4 till 8 pm, $8 entry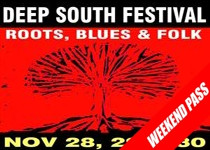 Gravy Train Promotion presents Third Annual
DEEP SOUTH - ROOTS BLUES & FOLK FESTIVAL
DAY 1 - FRI NOV 28 - "WOMEN SING THE BLUES"
DAY 2 - SAT NOV 29 - "ROOTS EXTRAVAGANZA" (3 STAGES + 18 BANDS)
DAY 3 - SUN NOV 30 - "UP CLOSE & PERSONAL"
Tickets:
http://thegov.oztix.com.au
See
Gig Guide
for details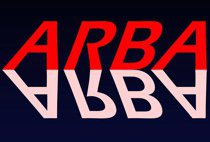 Adelaide Roots and Blues Association 
Check out the Facebook group that is the initiative of the Adelaide Roots & Blues Association. It provides a guide to live blues music events in Adelaide. Local musicians can post information about upcoming events. Posts are monitored by Mick Young. Weekly Blues gigs are listed on the blog
http://adrootsandblues.blogspot.com
Adelaide Blues Bands? View the listing of bands, their links ( to their Werbsite, FaceBook, ReverbNation, MySpace etc ) and their coming gigs.
Adelaide Blues Bands
August's Roots & Blues Hour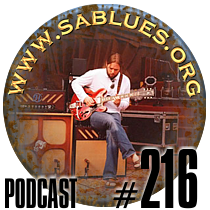 Press Play
Featuring: Jenny Queen - Black Sorrows - The Delines - Rich Robinson* - Corb Lund - Guy Forsyth Band - Beachwood Sparks - Kris Delmhorst - Lynne Hanson - The Bloody Jug Band - The Devil Makes Three - Jon Allen - John Fullbright - Robyn Ludwick - Shelley King - The Duhks - Adrian Raso and Fanfare Ciocarlia.
*pictured
Download MP3 from
'Subscribers'
page.
Click

for RSS. Click

for iTunes.

August's BLUES TIME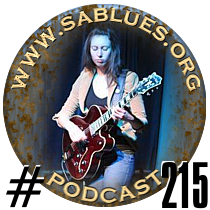 Press Play
Featuring: Lazy Eye* - Pork Chop Willie - Guy Forsyth Band - John Hiatt - Johnny Winter - Janiva Magness - Backsliders - Black Sorrows - Mike Mattison - Dixie Peach - Duncan Street -  Robert Cray - Terry Quiett Band - The Bluesmasters - Debbie Bond and the Trudats -
Professor Louie and The Crowmatix - Rowdy House - Blue Eyes Cry.
Download MP3 from
'Subscribers'
page.
Click

for RSS. Click

for iTunes.



www.sablues.org
South Australian Roots & Blues
Subscribe to sablues.org
It's FREE! Be informed via our E-Newsletter about  latest Podcasts, upcoming Gigs and special ticket offers. Subscribe and gain access to the 'Subscribers' page where you can download the latest Podcasts and other goodies! Tell others about sablues.org
Translate page to another language

Join the facebook group
I listen to podcasts from sablues.org

JDbluesdoctor
Jerome Douvendahns on Twitter
https://twitter.com/JDbluesdoctor

View the
'sablues channel'
on
YouTube
.
80,000+ views. Check the comments for the popular videos. Hilarious!
itunes, ipod and ipad users


Subscribe to podcasts at iTunes

Download
Stitcher App
for your
Android or iPhone and
listen to
Podcasts fom www.sablues.org
If you wish to notify sablues.org of a
'
Change of Email Address
' click
here
If you wish to '
Unsubscribe
' from our
E-Newsletter click
here