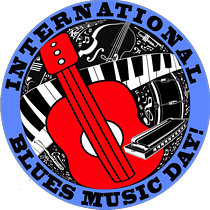 On August 17, 2011 an online petition was launched advocating for the establishment of an International Blues Music Day. After reaching 10,000 members, a formula for an annual date to celebrate IBMD was established as the first Saturday in August of each year with the inaugural celebration takinh place on August 3, 2013. The initiative was the brainchild of world renown blues musician Johnny Childs.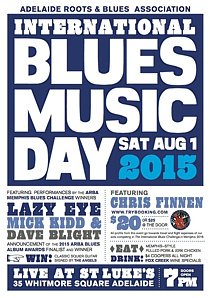 ARBA's celebration of
International Blues Music Day
7pm Sat 1st August $20
St Lukes Hall, 35 Whitmore Sq
The Adelaide Roots & Blues Association


http://www.adelaiderootsandblues.org
Weekly blues gig blog:
http://adrootsandblues.blogspot.com
ARBA on
Facebook

The month of JULY in Roots, Blues & Rock History
Obscure, murky, contentious and discourteous bulletins that delve into the history of roots, blues and rock music thanks to some extensive and at times ill founded research by Dr Jerome Douvendahns.
July's BLUES TIME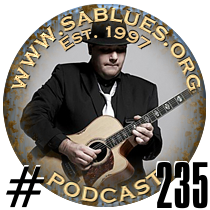 Play
|
Download
Featuring: Lloyd Speigel* - Roy Rogers - Rusty Wright - Travis Bowlin - Sonny Landreth - Jim Singleton - Delta Moon - Paul Williams and Friends - Dianne Durrett - Funkyjenn and The Fringe Benefits - Zkye - Willem Maker - Mitch Mann - Altered Five Blues Band – William Clarke - Hall and Dow.
*
pictured
Download MP3 from
'Subscribers'
page.
Click

for RSS. Click

for iTunes.

July's ROOTS & BLUES HOUR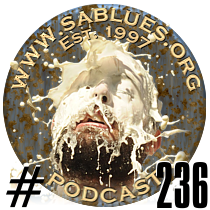 Play
|
Download
Featuring: Lehhmann B Smith* - Turk Tresize - Honeyhoney - Striking Matches - Calexico - Sharon Van Etten - Richard Thompson - Graham Parker and The Rumour - Cris Cuddy - Mitch Mann - Brock Zeman - Mandolin Orange - Bill Morris - Olivia Chaney - James Thomson - S J Tucker.
*pictured
Download MP3 from
'Subscribers'
page.
Click

for RSS. Click

for iTunes.



www.sablues.org
South Australian Roots & Blues
Subscribe to sablues.org
It's FREE! Be informed via our E-Newsletter about  latest Podcasts, upcoming Gigs and special ticket offers. Subscribe and gain access to the 'Subscribers' page where you can download the latest Podcasts and other goodies!

Join the facebook group
I listen to podcasts from sablues.org

View sablues.org's
Music Videos

View the
'sablues channel'
on
YouTube
.
80,000+ views. Check the comments for the popular videos. Hilarious!
itunes, ipod and ipad users


Subscribe to podcasts at iTunes

Stitcher App
for your Android or iPhone
Listen to sablues.org
Podcasts via Stitcher

JDbluesdoctor
Jerome Douvendahns on Twitter
https://twitter.com/JDbluesdoctor
Notify of '
Change of Email Address
' click
here
'
Unsubscribe
' from our E-Newsletter click
here
Adelaide Blues Bands listing + links to their Werbsite, FaceBook, ReverbNation etc.
Adelaide Blues Bands