INTERVIEW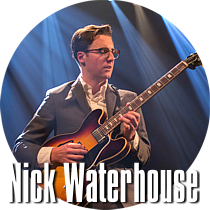 David Stoeckel chats to Nick Waterhouse ahead of his WOMADelaide engagement here in Adelaide in March.
Audio Stream Quality: MP3.


Nick Waterhouse (US)
As a young man who makes old R&B, Californian guitarist Nick Waterhouse presents music that recalls the pre-­‐rock sounds of the 1950s while possessing a modern-­‐day level of energy and cool. Wearing horn-­‐rimmed glasses, a smart suit and well-­‐trimmed short hair, Nick looks like he stepped out of a different historical era and sounds like a marvellous throwback, reminding that pre-­‐hippie '50s and '60s rock was tight, hard and intense. Performing since his early teens, Nick established his musical sensibilities amid the burgeoning Southern California DIY scene of the early 2000s (Burger Records, Ty Segall, McHugh's Distillery studio), through which he refined his own idiosyncratic perspective on the spirit of American Rhythm & Blues and rock'n'roll. His list of heroes includes Van Morrison, but in Waterhouse's view, emulation is a journey; you never truly succeed, but you become something along the way. From his breakthrough self-­‐released single Some Place in 2010, through his well-­‐ received albums Time's All Gone and Holly, Nick has formed a tight touring band that has enjoyed several high-­‐profile tours. On stage, he builds a mighty, durable swingin' groove, perfectly riding the tension that exists between his wry lyrics and crisp arrangements.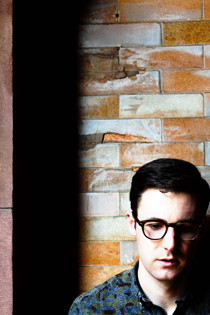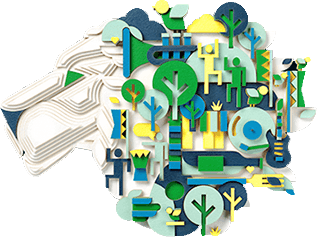 WOMADelaide 2015
March 6th to 9th at Botanic Park
Info
|
Program
|
Tickets
|
Watch & Listen
WOMAD is the World of Music, Arts & Dance, founded by the musician Peter Gabriel in 1982, and WOMADelaide, the Australian WOMAD festival, kicked off in 1992.
Over the past 21 years it has become one of the nation's favourite outdoor festivals, not only because of the unique and extraordinary music it presents, but also because of its beautiful and friendly vibe. Families are welcome (kids 12 and under get free entry) and the diversity of the audience is almost as astounding as the line-up.
WOMADelaide runs over four days in Botanic Park in inner-city Adelaide. The program features performances and workshops on seven stages by the world's best traditional and contemporary musicians, dancers and DJs, a KidZone activity area, street theatre and visual artists, the Taste the World cooking program, The Planet Talks environmental discussions program, The Electrolounge, Artists in Conversation and around 100 amazing food, retail and charity stalls.