The Roots and Blues Hour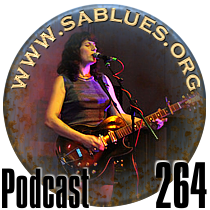 Podcast 264 from www.sablues.org
ARTIST | ALBUM | TRACK
1 Alejandro Escovedo - Burn Something Beautiful - I Don't Want to Play Guitar Anymore.
2 Mr Airplane Man* - The Lost Tapes - Travelling.
3 Nick Cave and Warren Ellis - Hell or High Water soundtrack - Texas Midlands.
4 Chris Stapleton - Hell or High Water - Outlaw State Of Mind.
5 Elise Davis - The Token - Finally.
6 Don Morrison - Fly Away - Fly Away.
7 Mike Eldred Trio - Baptist Town - Papa Legba.
8 King Creosote - Astronaut Meets Appleman - You just want.
9 Gallie - The Occoquan River - Sometimes.
10 Adam Karch - Moving Forward - Lil' Black Dress.
11 Mandolin Orange - Blindfaller - Lonesome Whistle.
12 Naomi Keyte - Undertow.
13 The Black Sorrows - Faithful Satellite - Winter Rose.
14 Paul Kelly and Charlie Owen - Death's Dateless Night - To Live Is To Fly.
15 Van Morrison - Keep Me Singing - The Pen Is Mightier Than The Sword.
16 King King - Live - Waking Up.
17 Mr Airplane Man - The Lost Tapes - Sun Sinking Low.
18. The Mobbs - Piffle! - Matador.

Audio Stream Quality: MP3 CBR 44100Hz 320kbps.
DOWNLOAD
to your mobile media device.

Thanks to the musicians, promoters and distributors
who have allowed us to present their music.
Podcast 264 Nov. 2016's "Roots and Blues Hour" features
Naomi Keyte's new single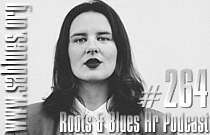 Gallie's The Occoquan River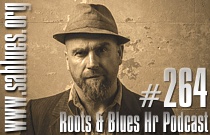 Adam Karch from Moving Forward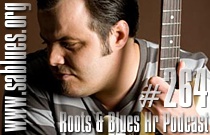 Subscribe to SA Roots& Blues
(It's FREE) and obtain your 'user name' and 'password' to the 'Subscribers' page and download the latest quality MP3 podcasts to your Player!
'The Roots and Blues Hour'
Once a month Jerome Douvendahns presents a rich mature selection from the genres of roots, alt. country, blues, folk and indie alt. rock. Each podcast highlights new and recent releases from these genres. Podcast duration is about an hour.