December 2016's BLUES TIME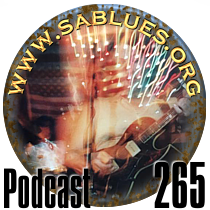 Podcast 265 from www.sablues.org

In December's Blues Time The Good Blues Doctor, Jerome Douvendahns' presents his 17 favourite tracks from this year's Blues Time podcasts.

Artists featured include Mr Airplane Man - Oklahoma Johnny Blue - Kris Morris - Barrelhouse - Ross Neilsen - Julie Rhodes - Sammy Eubanks - Sari Schorr - Anders Osborne - Joyann Parker and Sweet Tea - David Munyon & Mary's Band – Too Slim and The Taildraggers - Tevor Sewell - Hipbone Slim and the Kneetremblers - MFC Chicken.


Audio Stream Quality: MP3 CBR 44100Hz 320kbps.
DOWNLOAD
to your mobile media device.

Thanks to the musicians, promoters and distributors
who have allowed us to present their music.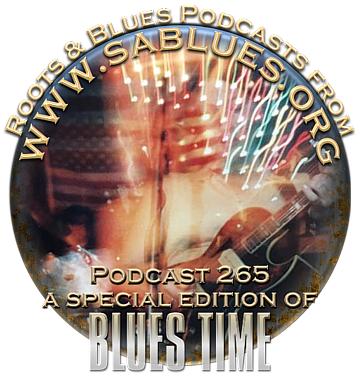 Podcast 265.
December 2016's special edition of Blues Time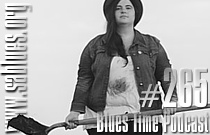 The Good Blues Doctor dishes up 17 great tracks
draw from this year's Blues Time podcasts.
Subscribe to SA Roots& Blues
(It's FREE) and obtain your 'user name' and 'password' to the 'Subscribers' page and download the latest quality MP3 podcasts to your Player!
'Blues Time' comes your way once a month. It draws its play list from the genres of acoustic and electric blues. Each podcast highlights new and recent releases. Duration is about an hour.