Got an idea of what you are looking for? Why not just go to
GOOGLE
and search!
South Australian
David Stoeckel.

Web Designer and Graphic Artist
www.davidstoeckel.com
MusicSA
The mission of Musicsa.com.au is to be driven by those who need it most: artists, venues, audiences and others in the many support areas of SA music

www.musicsa.com.au
SA Central
The Gateway to South Australia
www.sa.gov.au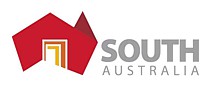 Adelaide Blues Bands
Listing and links.
www.sablues.org/blues_bands.htm
DONMO Resonator Guitars
SA's maker of fine "resophonic" instruments
www.donmo.com
The Streamliners
www.thestreamliners.net
The Yearlings
www.theyearlings.net/
The Governor Hindmarsh Hotel
www.thegov.com.au
Australian
Rhythms
A Refuge For Real Music: Blues & Roots, Americana, Folk, Soul, World, Country, Jazz
https://rhythms.com.au/

Salty
: Blues N Roots Podcaster Radio Port Douglas 107.1 FM

http://www.salty.com.au/
Australian Blues Music Festival

National Festival of Australian Blues Music, held in Goulburn NSW on the 2nd weekend of February each year. It is a multi-venue event showcasing quality performances, Australian acts and groundbreaking talent
www.australianbluesfestival.com.au