FASCINATING, OBSCURE, MURKY, CONTENTIOUS AND DISCOURTEOUS!
Bulletins that delve into the history of roots, blues and rock music thanks to some extensive and at times ill founded research by Dr Jerome Douvendahns.

On this day in June
1
|
2
|
3
|
4
|
5
|
6
|
7
|
8
|
9
|
10
|
11
|
12
|
13
|
14
|
15
|
16
|
17
|
18
|
19
|
20
|
21
|
22
|
23
|
24
|
25
|
26
|
27
|
28
|
29
|
30
Following the precedent President Jimmy Carter set forth, President Barack Obama has officially declared June 2016 as African-American Music Appreciation Month. President Carter initially named June as Black Music Month in 1979. However once President Obama was sworn in, he changed the name to African-American Music Appreciation Month.
On this day the 1st of June
Blues harmonica player and singer
Sonny Boy Williamson
(Sonny Boy Williamson I or "the original Sonny Boy" ) died June 1, 1948, (age 34) in Chicago, Illinois. Williamson was killed in a robbery on Chicago's South Side, as he walked home from a performance at The Plantation Club at 31st St. and Giles Avenue, a tavern just a block and a half away from his home at 3226 S. Giles. Williamson's final words are reported to have been "Lord have mercy".
John Lee Curtis "Sonny Boy" Williamson (March 30, 1914 – June 1, 1948) is often regarded as the pioneer of the blues harp as a solo instrument. He played on hundreds of recordings by many pre–World War II blues artists. Under his own name, he was one of the most recorded blues musicians of the 1930s and 1940 and is closely associated with Chicago producer Lester Melrose and Bluebird Records. His popular songs, original or adapted, include "Good Morning, School Girl", "Sugar Mama", "Early in the Morning", and "Stop Breaking Down".
Williamson's harmonica style was a great influence on postwar performers. Later in his career he was a mentor to many up-and-coming blues musicians who moved to Chicago, including Muddy Waters. In an attempt to capitalize on Williamson's fame, Aleck "Rice" Miller began recording and performing as Sonny Boy Williamson in the early 1940s, and later, to distinguish the two, John Lee Williamson came to be known as Sonny Boy Williamson I or "the original Sonny Boy".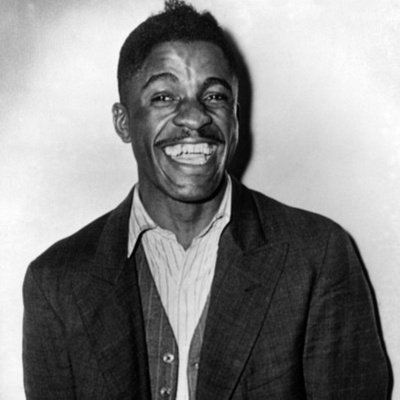 "Good Bye Little Schoolgirl" Sonny Boy Williamson
1973 : Former Soft Machine drummer
Robert Wyatt
breaks his spine after attempting to leave a party by climbing down a drainpipe and falling three stories. It leaves Wyatt permanently crippled and confined to a wheelchair.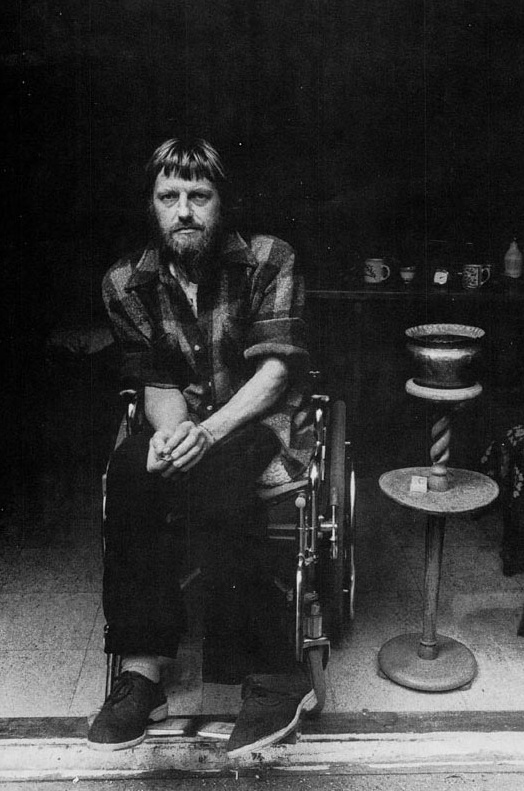 On June 1st 1985, a convoy of new travellers, peace protestors, green activists and festival-goers set off from Savernake Forest in Wiltshire to establish the 12th annual free festival at Stonehenge. There were around 450 people in total, and they included a number of women and children. They never reached their destination. Eight miles from the Stones they were ambushed, assaulted and arrested with unprecedented brutality by a quasi-military police force of over 1,300 officers drawn from six counties and the MoD. That event has gone down in history as 'The Battle of the Beanfield'.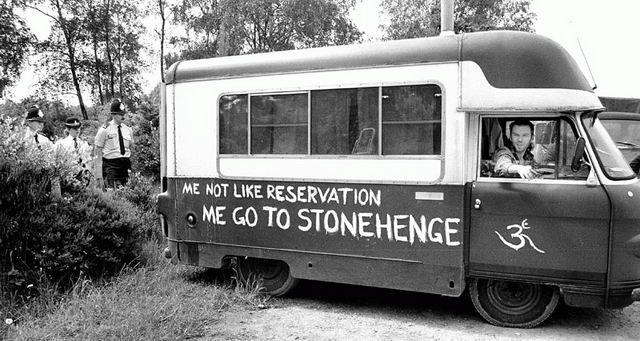 Me not like reservation. Me go to Stonehenge.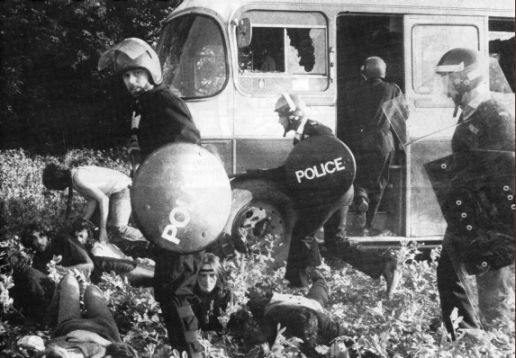 Me not like hippies. Me go for trungeon!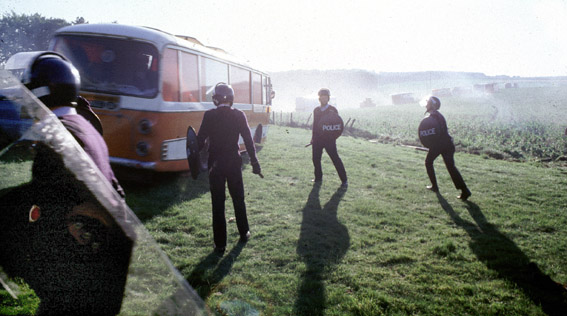 Me like smell of tear gas in morning!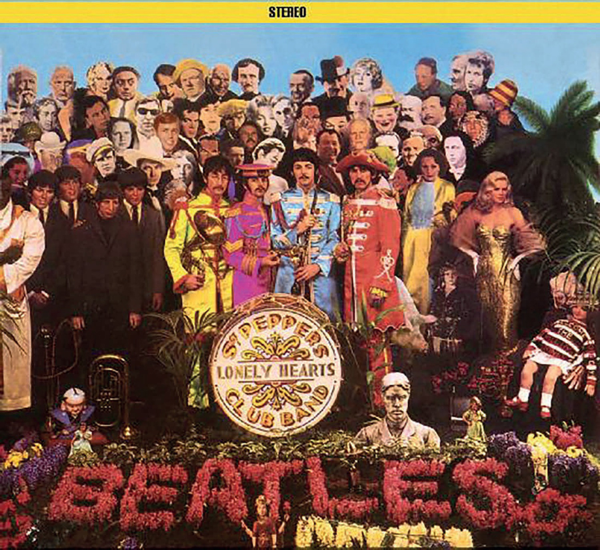 1st June 1967 ...and the band began to play!
Sgt. Pepper has been described as one of the first art rock LPs, aiding the development of progressive rock, and credited with marking the beginning of the Album Era. An important work of British psychedelia, the album incorporates a range of stylistic influences, including vaudeville, circus, music hall, avant-garde, and Western and Indian classical music. In 2003, the Library of Congress placed Sgt. Pepper in the National Recording Registry, honouring the work as "culturally, historically, or aesthetically significant". That same year, Rolling Stone magazine ranked it number one in its list of the "500 Greatest Albums of All Time".
On this daythe 2nd of June
On this day back in 1989 Bill Wyman secretly married 19 year old Mandy Smith. Wyman's 28 year old son was best man.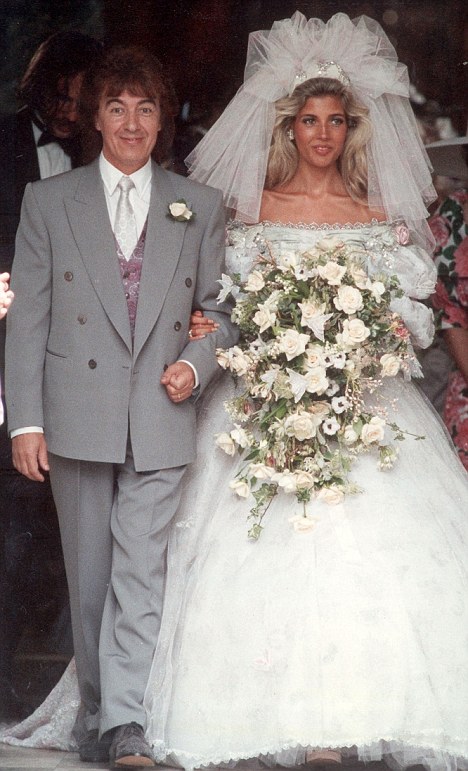 It's Bill looking rather pleased with himself!
On this day the 3rd of June
1897:
Memphis Minnie
, blues musician, born in Algiers, Louisiana (d. 1973)
Blues musician
Jimmy Rogers
(Muddy Waters' Band) was born on this day in Ruleville, Mississippi. (d. 1997). In 1947, Rogers, Muddy Waters and Little Walter began playing together as Muddy Waters' first band in Chicago (sometimes referred to as "The Headcutters" or "The Headhunters" due to their practice of stealing jobs from other local bands).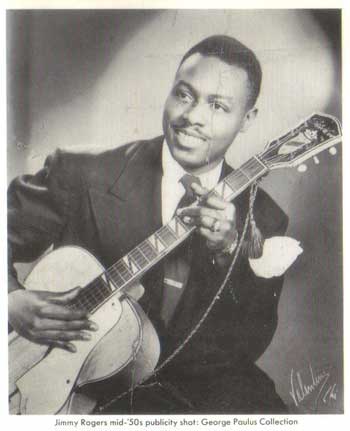 Dave Swarbrick from the English folk rock band Fairport Convention died on the 3rd of June at the age of 75. He certainly had a way with the fiddle.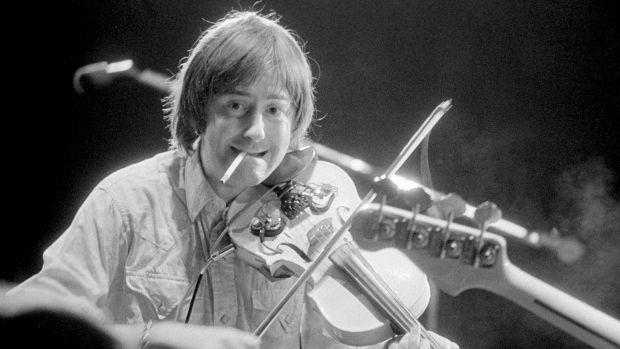 On this day the 4th of June
1942, Glenn Wallichs launched Capitol Records in the US. The label became home to such artists as The Beatles, The Beach Boys, Eddie Cochran, Gene Vincent, Steve Miller, Dr. Hook, Bob Seger, Tina Turner, Heart and countless others. Wallichs was the man who invented the art of record promotion by sending copies of new releases to disc jockeys.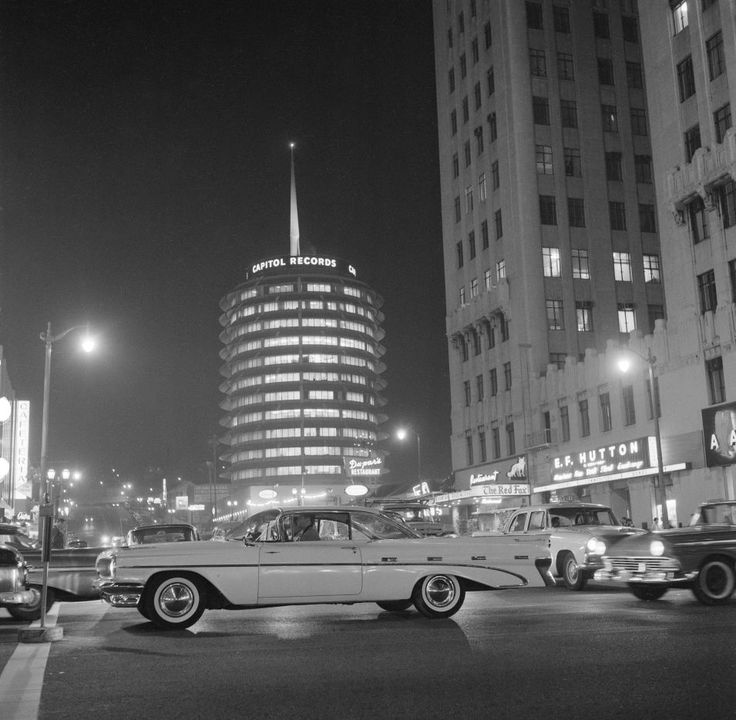 1976. Born on this day in Mount Gambier, South Australia, was country singer-songwriter
Kasey Chambers
who has scored 4 Australian #1 hits and the 2001 US top 20 album Barricades & Brickwalls.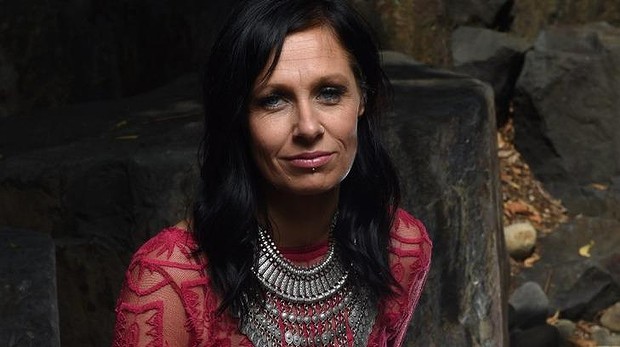 On this day the 5th of June
Jun 5, 1899 "Maple Leaf Rag" Published
Scott Joplin publishes "Maple Leaf Rag." Ragtime will become a key influence on the Piedmont style of blues.
On this day back in 1977 "Sleepy" John Estes ("Drop Down Mama"), died at 78 years of age.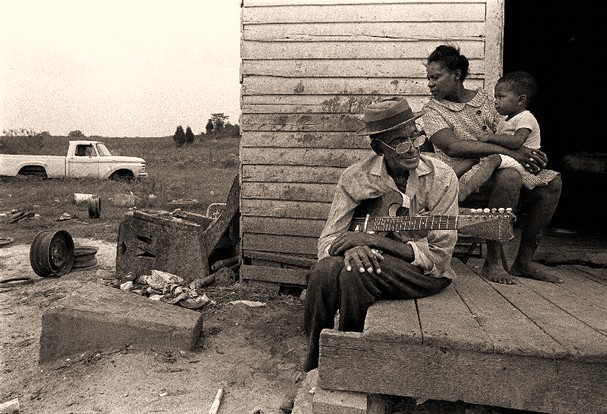 The year was 1961. In Brownsville Tennessee (pop. 4711), a quiet hamlet on the way through a beautiful and poor rural countryside some 60 miles east of Memphis, filmmaker David Blumenthal, who was in the area shooting a documentary on black migration to the North, stumbled upon an old man that he believed to be a forgotten legend of American folk blues.
In 1934 John Adams Estes, know as "Sleepy" for his habit on nodding off at various times throughout the day, came to Chicago where he and long time musical partner Hammie Nixon recorded sides for the Decca label. "Drop Down Mama" and "Someday Baby" now classics of pre-war blues discographies. On other trips north John would record a handful of sides for the Columbia and Bluebird labels. Leaving a scattered remnant of oral tradition etched in the shellac of prewar American "race" music.
After these initial sojourns into recorded history Sleepy John dropped from sight for the next 20 years, working at various jobs throughout his life to earn his living. Having lost sight in one eye in his childhood, by 1940 the sight in his other eye had deteriorated leaving him totally blind for the rest of his life.
After Blumethal's discovery and some initial negotiations and tentative questions, John was brought to Chicago in the spring of 1962 by Delmark Records owner Bob Koester for a series of exploratory performances and recordings. Although he had not performed professionally for over 2 decades, John quickly felt at ease in his urban surroundings.
http://delmark.com/rhythm.estes.htm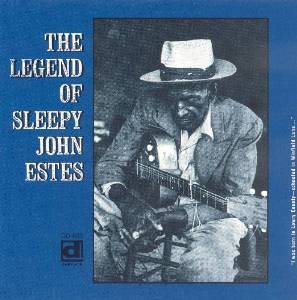 1956: Gene Vincent's "Be-Bop-A-Lula" was released.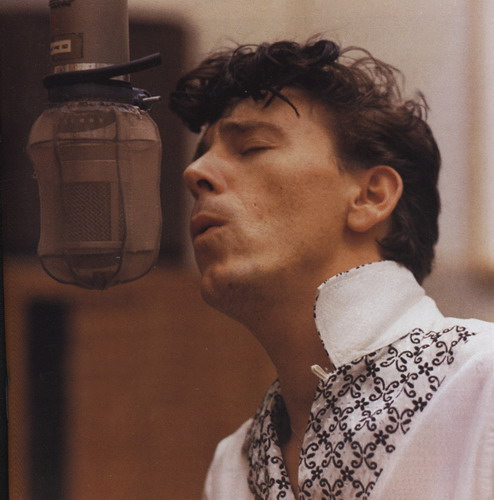 1974: Patti Smith recorded her first song. It was her version of "Hey Joe."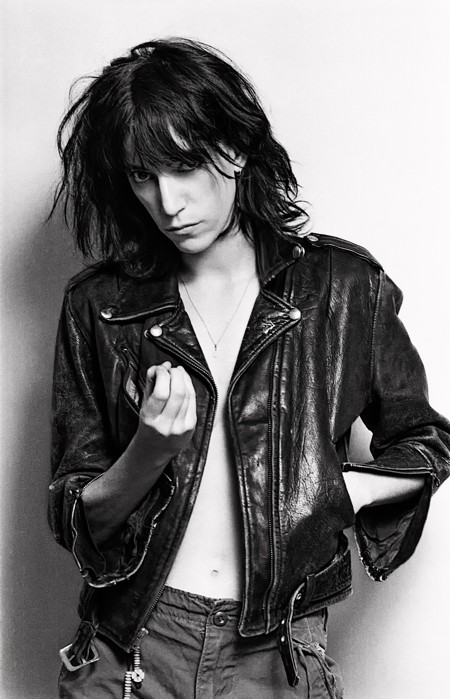 1993 Country singer Conway Twitty died from an abdominal aortic aneurysm. He had the 1958 US & UK #1 single "It's Only Make Believe". Until 2000, he held the record for the most #1 singles of any country act, with 45 #1's. He lived in Hendersonville, Tennessee, just north of Nashville, where he built a country music entertainment complex called Twitty City.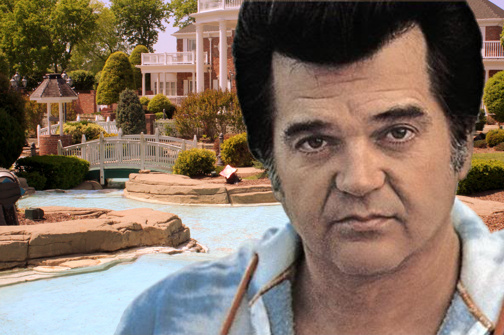 Twitty in Twittyville
On this day the 6th of June
Jun 6 1989 Stevie Ray Vaughan and Double Trouble release In Step
In Step is the fourth studio album by Stevie Ray Vaughan and Double Trouble released in 1989.
The title In Step can be seen as referring to Vaughan's new-found sobriety, following the years of drug and alcohol use that eventually led Vaughan into rehabilitation. It was also Vaughan's final album with Double Trouble. In 1990, he recorded a collaboration album with his brother, Jimmie Vaughan, called Family Style; later that year, Stevie Ray Vaughan died in a helicopter crash.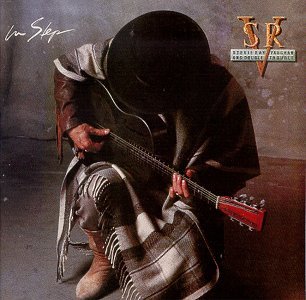 On this day back in 1966 Roy Orbison's wife Claudette died when her motorcycle was hit by a truck. Roy was on his bike ahead of her at the time. She and Roy had remarried two months earlier after reconciling from a divorce.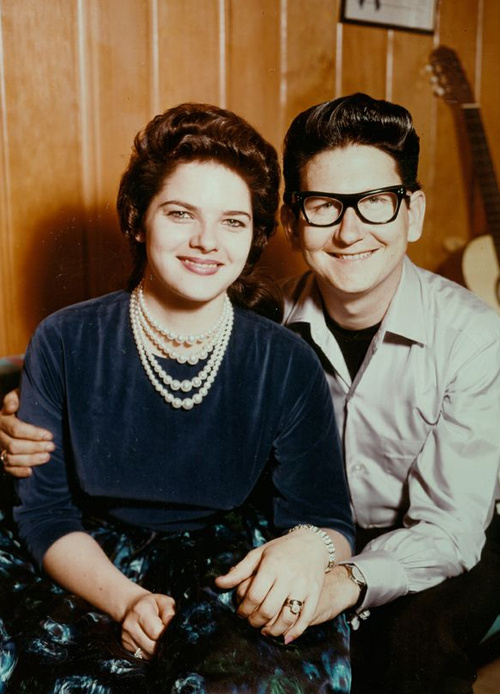 Roy and Claudette
Rory Gallagher
aged 47 died on this day the 6th of June back in 1995. So tied was he to life on the road that his final years were spent living in a hotel overlooking Chelsea harbour. Rory literally played until he dropped, after collapsing onstage in Rotterdam in January 1995, he was hospitalised in London with liver failure. Following a successful transplant operation he seemed to be recovering, but he caught an infection and died in June 1995.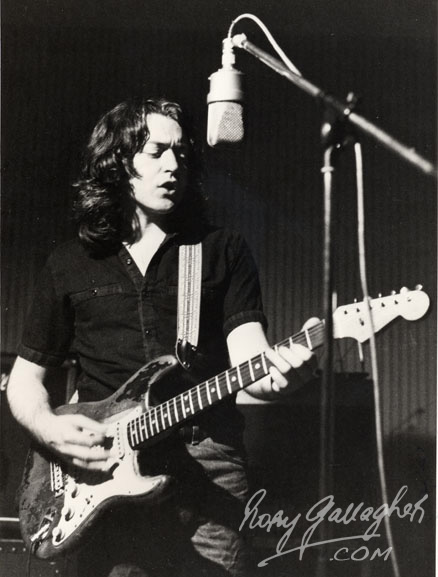 On this day the 7th of June
1969: Blind Faith made its British debut with a free concert at London's Hyde Park.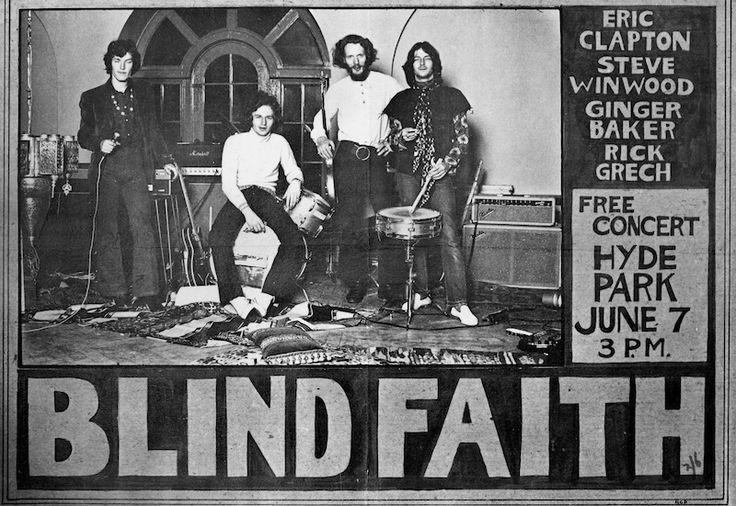 On this day back in 1994 Grace Slick of Jefferson Airplane/Starship was sentenced to 200 hours of community service on charges of pointing a loaded gun at police who responded to reports of a disturbance at her home on March 5th.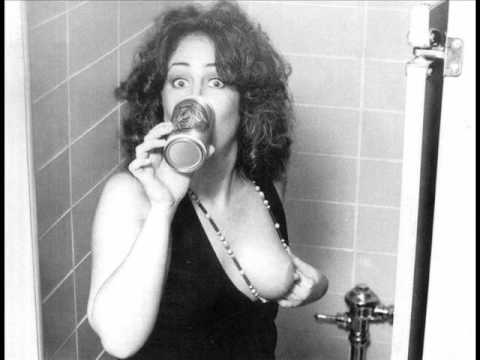 Gun!? I pointerd this at him and he said I was loaded!
On this day the 8th of June
On this day back in 1958 and in hope of derailing the controversy building over Jerry Lee Lewis' recent marriage to his 14-year-old second cousin Myra Gale Brown, Sun Records head Sam Phillips took out a full-page ad in Billboard so that the Killer could explain his actions.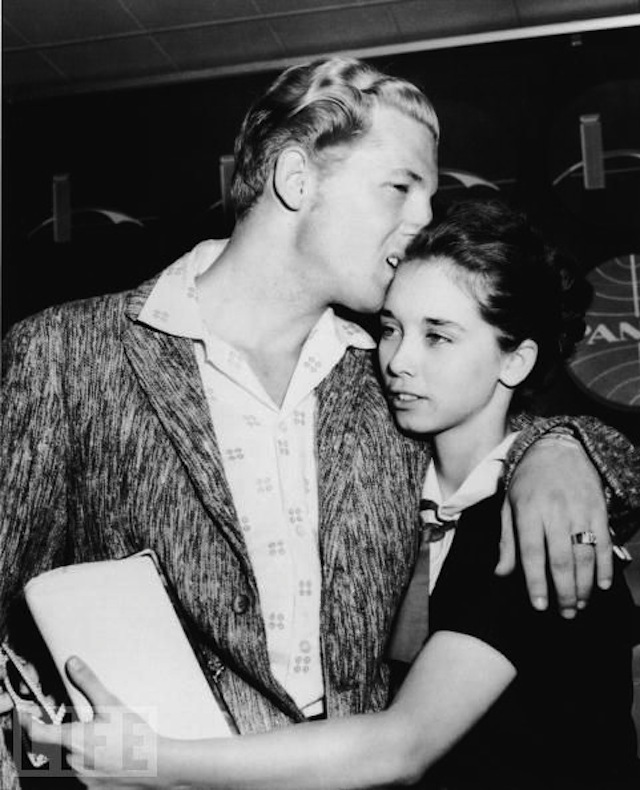 "...but she was a very mature 12 year old when we first hooked up ...but a cousin ...twice removed!"
It didn't help!
On this day back in 1989, at a Greenpeace Rainbow Warrior's press conference, vegetarian Chrissie Hynde claimed that she once firebombed a McDonalds restaurant. At the time she wasn't a vegetarian and liked her hamburgers well done!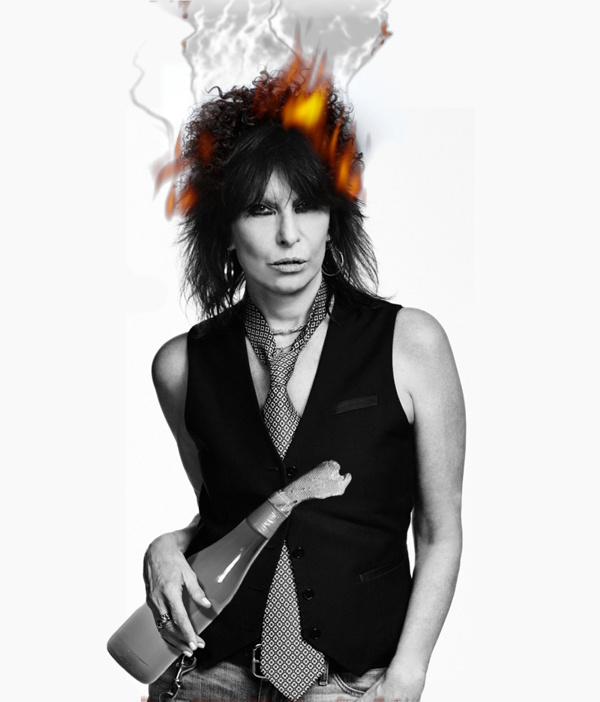 Hot-headed Chrissie
On this day the 8th of June back in 1967, Procol Harum were at No.1 on the UK singles chart with 'A Whiter Shade Of Pale', the group's only UK No.1. In 2004 the song was named the most played record of the past 70 years. More than 900 recorded versions by other artists are known. Keith Reid, who served as the band's chief lyricist, wrote the words that have confounded generations of fans who still have no idea what the song is all about. It can now be revealed that it is about an anemic condition you get when you skip the light fandango.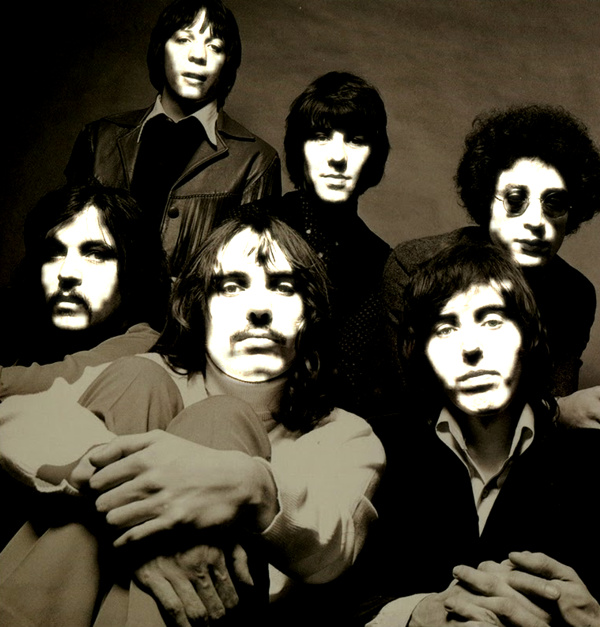 Procol Harum turning a Whiter Shade of Pale.
On this day back in 1963 "Ring Of Fire" by Johnny Cash made its debut at #28 on the singles charts. It went on to become his first #1 hit since the 1959 "Don't Take Your Guns To Town."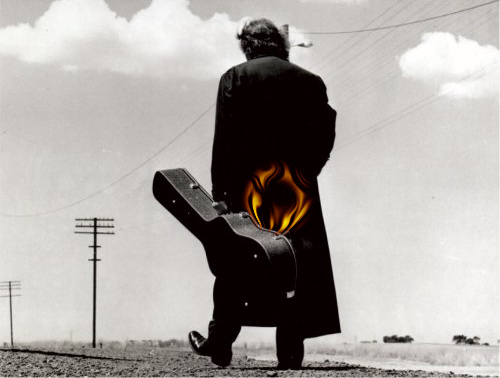 Johnny Cash's "Ring of Fire".
On this day the 9th of June
1915: Les Paul was born on this day.
On this day back in 1924 "Jelly-Roll Blues" was recorded by blues great Jelly Roll Morton.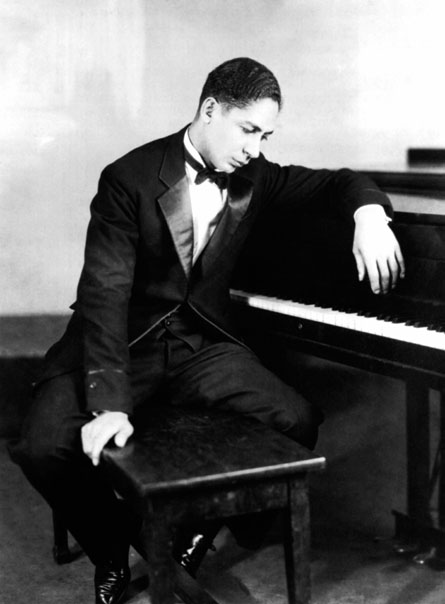 Ummm! Jelly not on a roll!
Born on this day the 9th of June back in 1929, R&B singer Johnny Ace, Billboards 'most played artist of 1955'. He died playing Russian roulette backstage at a gig on December 25th 1954. Big Mama Thornton's bass player Curtis Tillman, however, who witnessed the event, said, "I will tell you exactly what happened! Johnny Ace had been drinking and he had this little pistol he was waving around the table and someone said 'Be careful with that thing…' and he said 'It's okay! Gun's not loaded …see?' and pointed it at himself with a smile on his face and 'Bang!' a sad, sad thing.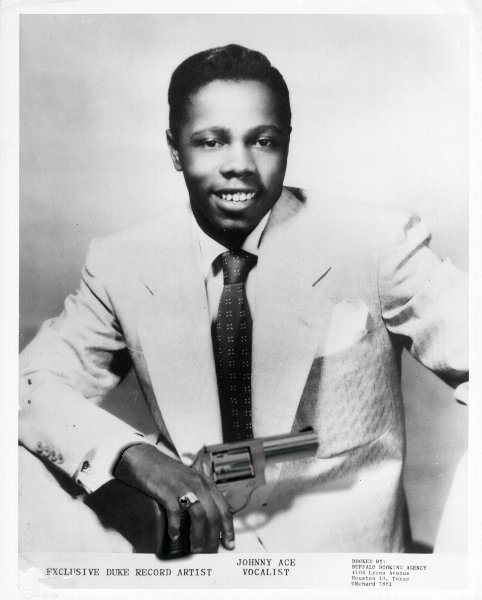 1958: Jerry Lee Lewis took out a full-page ad in Billboard Magazine to explain his second divorce and third marriage to his 14 year old cousin Myra.
On this day the 10th of June
Blues artist Ray Charles died on this day the 10th June 2004, in Beverly Hills, California.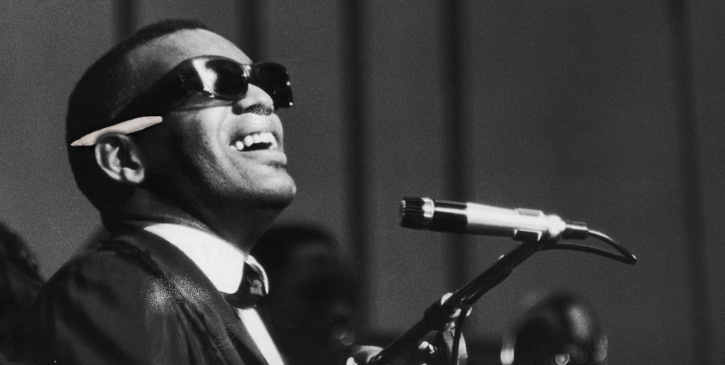 Born on this day the 10th of June back in 1910, Blues singer, guitarist,
Chester Burnett, (Howlin Wolf)
. He died from cancer on January 10th 1976.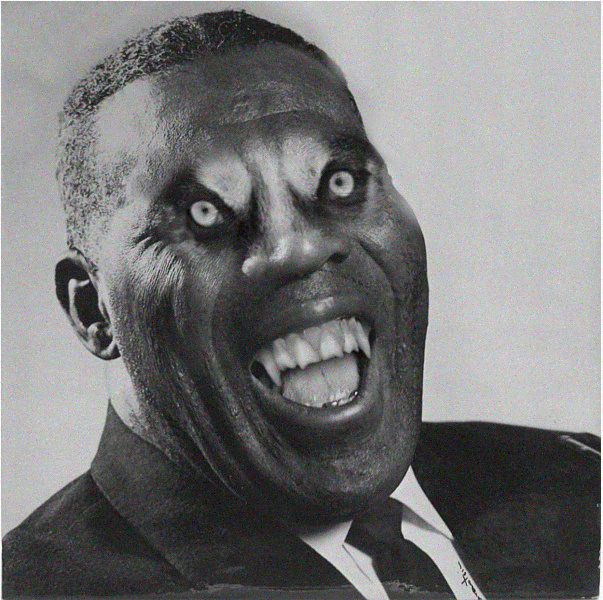 1971: During a performance by Jethro Tull at Red Rocks, 1,000 people without tickets broke through a police line to see the show. When police released tear gas, it drifted over the paying fans and the band, leading to a five-year ban on rock concerts at the famous venue
On this day the 11th of June
Jun 11, 1964 Start of The British Invasion of USA
The first U.S. tour by the Rolling Stones marks the invasion of British blues rock bands.
On this day back in 1949 a 25 year-old Hank Williams made his debut at the Grand Ole Opry, where he became the first performer to receive six encores. After taking so many bows Hank later suffered with chronic back problems!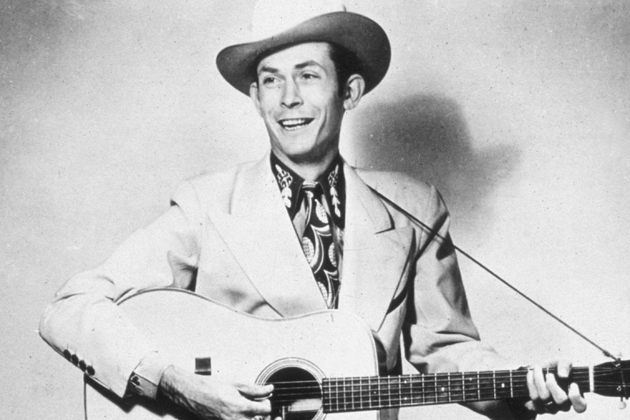 On this day the 12th of June
1959: Bo Diddley released "Go Go Bo Diddley."
1994: Cab Calloway suffered a stroke from which he never truly recovered from. He died November 18, 1994 at the age 86.
1964: The Beatles arrived in Adelaide, Australia and were greeted by an estimated 250,000 fans, (the biggest welcome the band would ever receive), who lined the ten mile route from the airport to the city centre. The group gave their first four shows in Australia at the Centennial Hall, Adelaide over two nights, playing: I Saw Her Standing There, I Want To Hold Your Hand, All My Loving, She Loves You, Till There Was You, Roll Over Beethoven, Can't Buy Me Love, This Boy, Long Tall Sally and Twist And Shout. Temporary member Jimmy Nicol was standing in for Ringo on drums who was recovering from having his tonsils removed.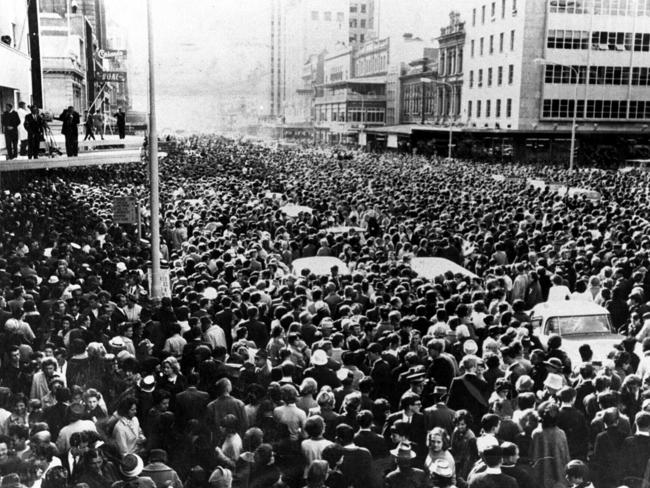 What? No Ringo! ...I'm leavin'!
On this day the 13th of June
On this day in 1976 Bob Marley performed in Amsterdam.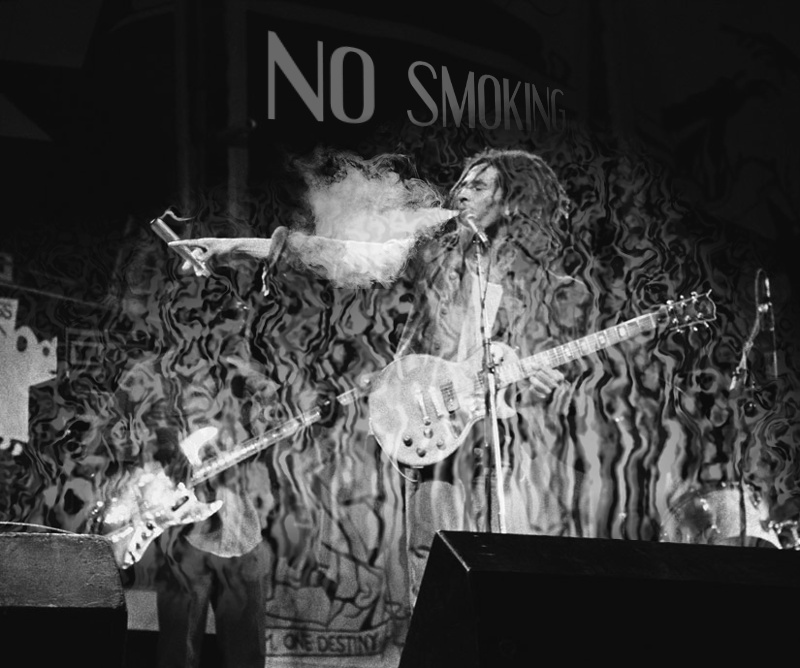 Anita Pallenberg, model and muse, died 13 June 2017, aged 75. Pallenberg was a style icon and "It Girl" of the 1960s and 1970s, she was credited as the muse of the Rolling Stones.

On this day the 14th of June
June 14 1929 Mississippi Born Charlie Patton recorded 14 songs for Paramount Records in Richmond, Indiana. Charlie Patton would influence countless blues guitarists and musicians, including Son House and Robert Johnson. Patton was one of the last rural African-Americans to have a chance to preserve his broader range of material on commercial recordings. Unfortunately, his non-blues material has generally been relegated to the background of his story, as if it were far less important than his blues work--some scholars have even argued, with virtually no evidence, that his non-blues repertoire was simply learned for white audiences. Patton's very first recording was "Mississippi Bo Weavil Blues." It is interesting that Patton (or the recording agents) should have chosen this as his first song to record, since by 1929 such older, "folk" material was already falling out of favor on what was then called the "race" market. The accepted commercial wisdom of the time was that, while white rural Southerners were eager to buy "old fashioned songs," their African American neighbors wanted hipper, contemporary material like the smooth blues ballads of Leroy Carr or the double-entendre hokum of Tampa Red.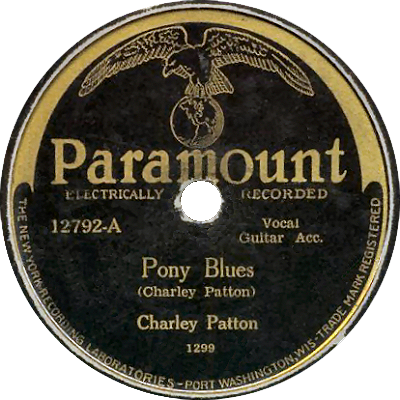 Jun 14, 1923 Folk Blues Debuts!
Ralph Peer, the famous Artist & Repertory man for Okeh and Victor Records, make his first field recordings in Atlanta, Georgia, marking the recording debut of both the folk blues and what will later be called country music. In June 1923 Peer traveled to Atlanta, looking for a rival to Columbia's race-music star, Bessie Smith. (Recording in the field, a major source of hillbilly and race music records in the 1920s, was a Peer innovation.) Persuaded by associates to record Carson, whose music he considered "terrible," Peer was quick to capitalize on Carson's unexpected success and recorded a flood of music by the Hill Billies, the Stoneman Family, Vernon Dalhart, and other first-generation hillbilly-music stars. Peer always claimed to have supplied country music with the name it wore until after World War II, "hillbilly." He took credit, too, for the industry's use of the name "race music."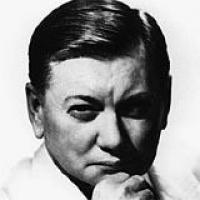 On this day back in 1923 the recording of the 1st country music hit Fiddlin' John Carson's two-sided recording "Little Old Log Cabin in the Lane"/"The Old Hen Cackled and the Rooster's Going to Crow".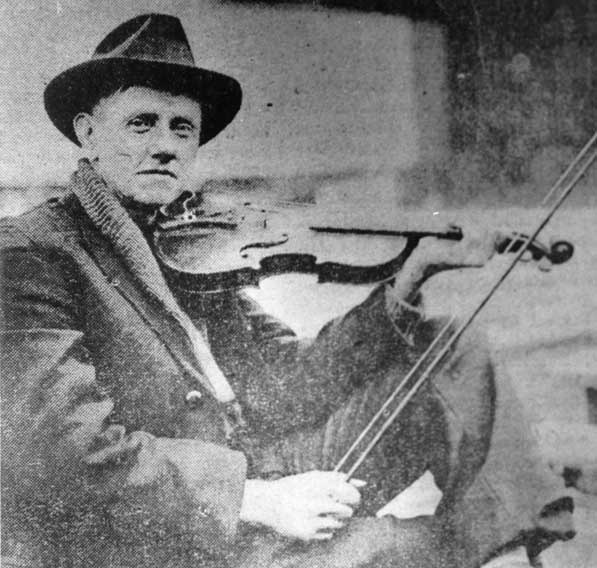 2002: In Lubbock, TX, a power failure ended a Britney Spears concert after only two songs. I'm surprised that The Almighty waited that long!
On this day the 15th of June
1967: Peter Green left John Mayall's Blues Breakers to form Fleetwood Mac.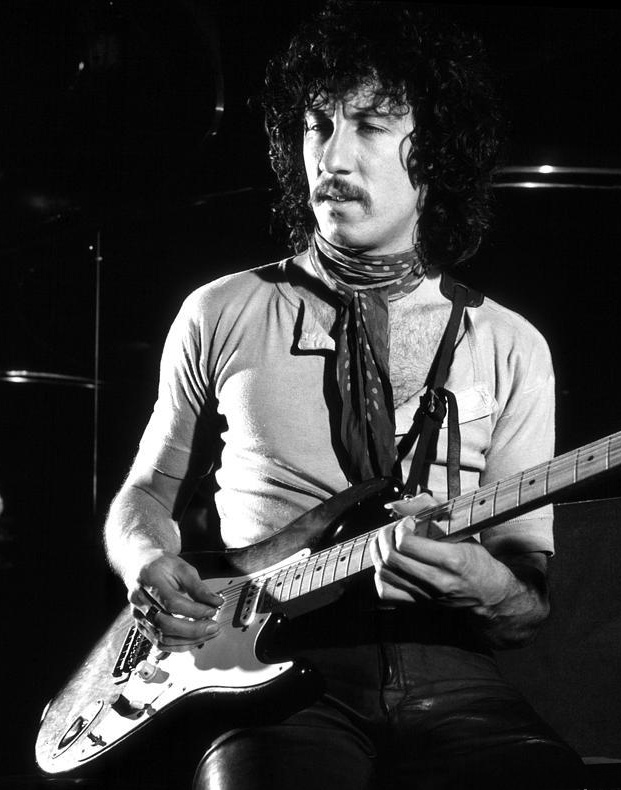 On this day back in 1965, Bob Dylan recorded 'Like A Rolling Stone' at Columbia Recording Studios in New York City, in the sessions for the forthcoming 'Highway 61 Revisited' album. Session musicians included Mike Bloomfield and Al Kooper, whose Hammond organ on 'Like A Rolling Stone' became one of rock's most recognizable sounds.

>
On this day the 16th of June
On this day back in 1965 Bob Dylan continued recording "Like a Rolling Stone".


1967: Rock's first major festival, The Monterey International Pop Festival, took place, with Jimi Hendrix, The Mamas and The Papas, The Who, Grateful Dead, Jefferson Airplane, Ravi Shankar, Otis Redding, Buffalo Springfield and many more.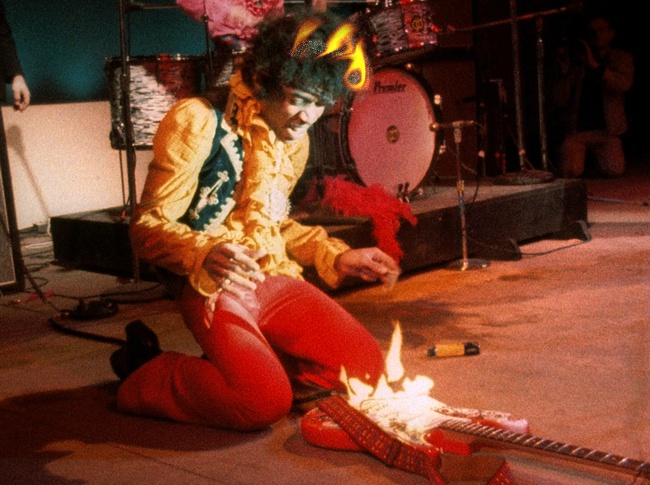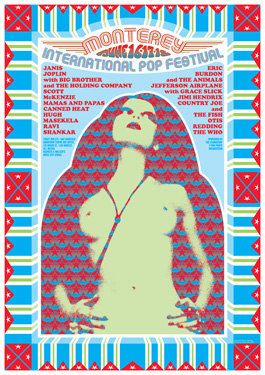 1970: Woodstock Ventures, the sponsors of the original Woodstock, announced that they lost more than $1.2 million on the festival
On this day the 17th of June
On this day in back in 1965 Bob Dylan was still recording "Like a Rolling Stone"!

June 17, 1949
"Rhythm and Blues" is Born! Jerry Wexler, an editor at Billboard magazine, substitutes the term "rhythm and blues" for the older "race" records. Wexler in 1947, when he was editing the charts at the trade journal Billboard and found that the record companies issuing black popular music considered the chart names then in use (Harlem Hit Parade, Sepia, Race) to be demeaning. The magazine changed the chart's name in its June 17, 1949, issue, having used the term rhythm and blues in news articles for the previous two years. Although the records that appeared on Billboard's rhythm-and-blues chart thereafter were in a variety of different styles, the term was used to encompass a number of contemporary forms that emerged at that time.

On this day back in 1954, Guitarist Danny Cedrone died following a freak accident; 10 days after he had recorded the lead guitar break on 'Rock Around The Clock' with Bill Haley and His Comets. Session player Cedrone was paid $21 for his work on the session, as at that time Haley chose not to hire a full-time guitarist for his group ( A rock n roll group without a full time lead guitarist!?!) Danny died of a broken neck after falling down a staircase. Danny was great with 'rock' but obviously not with 'roll'.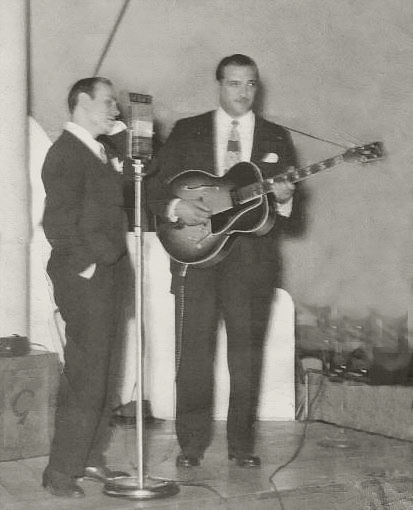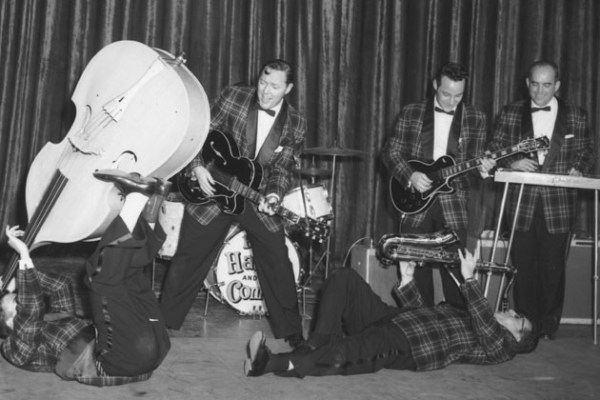 Danny didn't want to join Bill Haley and His Comets. He thought it would be too dangerous!
1957: "At the Hop" was released by Danny & the Juniors.
On this day the 18th June
1948: Columbia Records publicly unveiled its new long-playing phonograph record, the 33 1/3, in New York City. Columbia Records put the needle down on history's first successful microgroove plastic, 12-inch, 33-1/3 LPs in New York, sparking a music-industry standard so strong that the digital age has yet to kill it. The commercial rivalry between RCA Victor and Columbia Records led to RCA Victor's introduction of what it had intended to be a competing vinyl format, the 7" (17.5 cm) / 45 rpm Extended Play (EP). For a two-year period from 1948 to 1950, record companies and consumers faced uncertainty over which of these formats would ultimately prevail in what was known as the "War of the Speeds".
Eventually, the 12" (30 cm) / 33⅓ rpm LP prevailed as the predominant format for musical albums, and the 7" (17.5 cm) / 45 rpm EP or "single" established a significant niche for shorter duration discs typically containing one song on each side. The EP discs typically emulated the playing time of the former 78 rpm discs, while the LP discs provided up to one-half hour of time per side.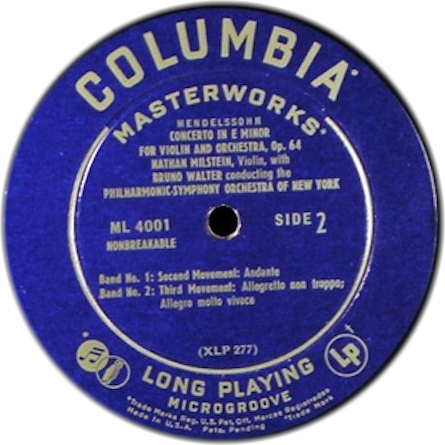 On this day in 1967 The Monterey International Pop Festival rocked Southern California. The Jimi Hendrix Experience made its debut performance at the Monterey Pop Festival.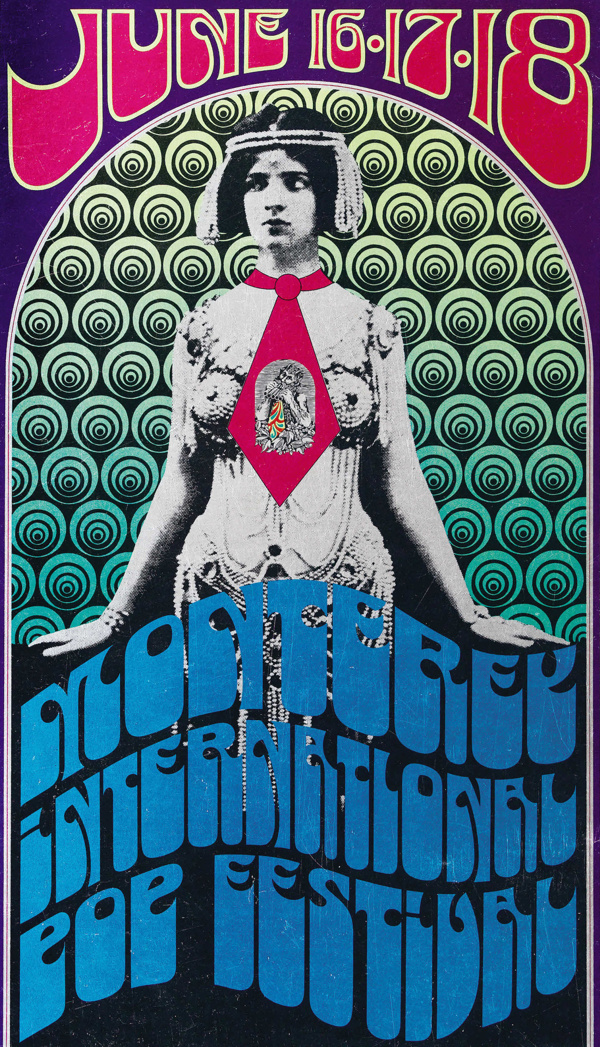 On this day the 19th of June
Saturday June 19th Robert Johnson records in Dallas, Texas.
These recording sessions took place in the hot Texas summer. It was so hot that some of the musicians and technicians recorded in their underwear. The sessions took place on the third floor of the 508 Park Avenue building which was leased by Warner Bros. to BRC/ARC when they obtained the rights to the Brunswick Radio record labels (Brunswick, Vocalion and Melotone).

SATURDAY, JUNE 19, 1937
songs recorded:
STONES IN MY PASSWAY
I'M A STEADY ROLLIN' MAN
FROM FOUR UNTIL LATE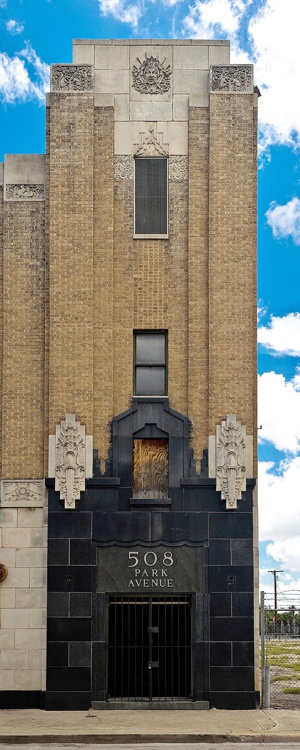 508 Park Avenue, Dallas.
One of two buildings that has a connection with and is part of the story of two of the most important recording sessions in American history. Mississippi-born bluesman Robert Johnson recorded at 508 Park Avenue on June 19 and June 20 in 1937, with producer Don Law for Brunswick Records.
Wendell Holmes, vocalist, guitarist, pianist and songwriter of the critically acclaimed soul/blues band The Holmes Brothers, died on Friday, June 19th 2015 at his home in Rosedale, Maryland of complications due to pulmonary hypertension.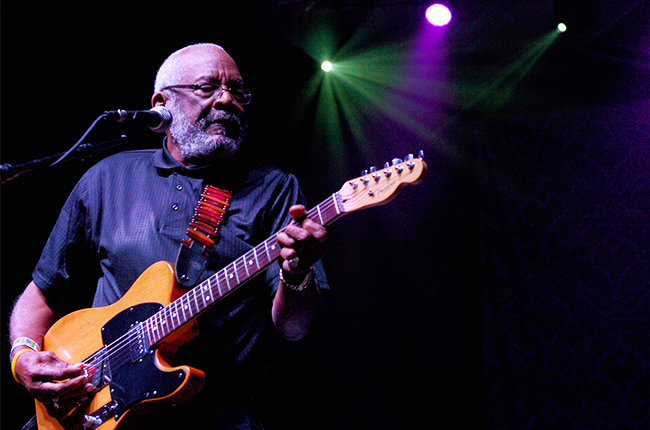 On this day the 20th of June
Sunday June 20th 1937 Robert Johnson records in Dallas, Texas.
These recording sessions took place in the hot Texas summer. It was so hot that some of the musicians and technicians recorded in their underwear. The sessions took place on the third floor of the 508 Park Avenue building which was leased by Warner Bros. to BRC/ARC when they obtained the rights to the Brunswick Radio record labels (Brunswick, Vocalion and Melotone).

SUNDAY, JUNE 20, 1937
songs recorded:
HELL HOUND ON MY TRAIL
LITTLE QUEEN OF SPADES
MALTED MILK
DRUNKEN HEARTED MAN
ME & THE DEVIL BLUES
STOP BREAKIN' DOWN BLUES
TRAVELING RIVERSIDE BLUES
HONEYMOON BLUES
LOVE IN VAIN BLUES
MILKCOW'S CALF BLUES
On this day back in 1969 150,000 attended Newport '69, Jimi Hendrix got $120,000 to appear.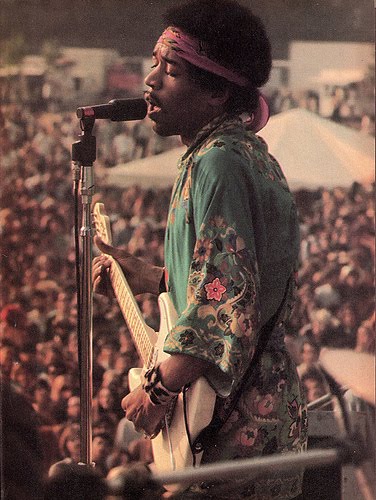 June 20th 1973 Pink Floyd began recording "The Great Gig In The Sky"
By Richard Wright with vocal composition by Clare Torry / 4:44
Musicians
David Gilmour: pedal steel guitar
Rick Wright: piano, Hammond organ
Roger Waters: bass
Nick Mason: drums
Clare Torry: vocals
Gerry O'Driscoll, Patricia Watts: voices
Recorded Abbey Road Studios, London: June 20–22, October 25–26, 1972; January 21, 25–26, February 9, 1973 (Studios Two and Three, Room Four)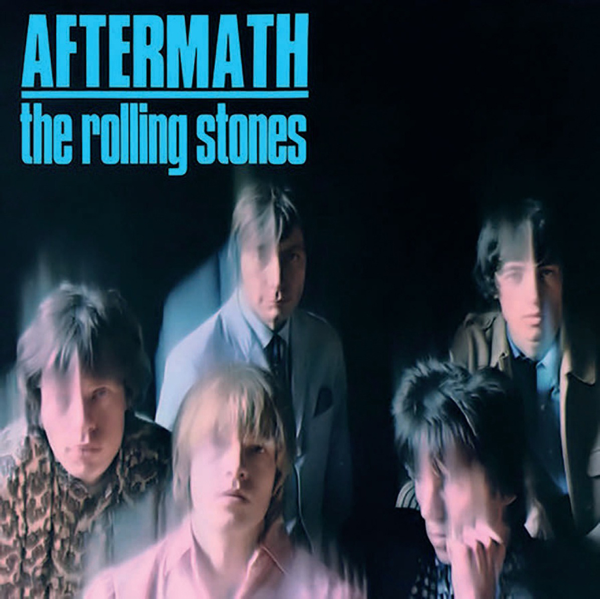 Aftermath 20th June 1966
The Stones album of Jagger Richards originals
On this day the 21st of June
On this day back in 2001
John Lee Hooker
, American musician passed on (b. 1916).
Known to music fans around the world as the "King of the Boogie," John Lee Hooker endures as one of the true superstars of the blues genre: the ultimate beholder of cool. His work is widely recognized for its impact on modern music – his simple, yet deeply effective songs transcend borders and languages around the globe. Each decade of Hooker's long career brought a new generation of fans and fresh opportunities for the ever-evolving artist. He never slowed down either: As John Lee Hooker entered his 70s, he suddenly found himself in the most successful era of his career – reinvented yet again, and energized as ever, touring and recording up until his passing in 2001.
Born near Clarksdale, Mississippi on August 22, 1917 to a sharecropping family, John Lee Hooker's earliest musical influence came from his stepfather, William Moore ̶— a blues musician who taught his young stepson to play the guitar, and whom John Lee later credited for his unique style on the instrument.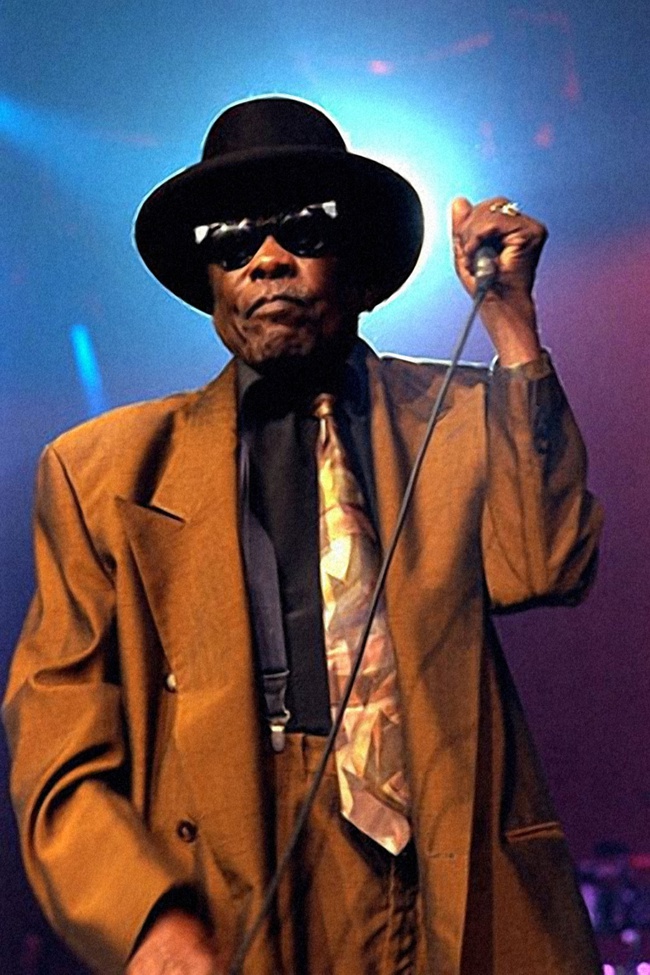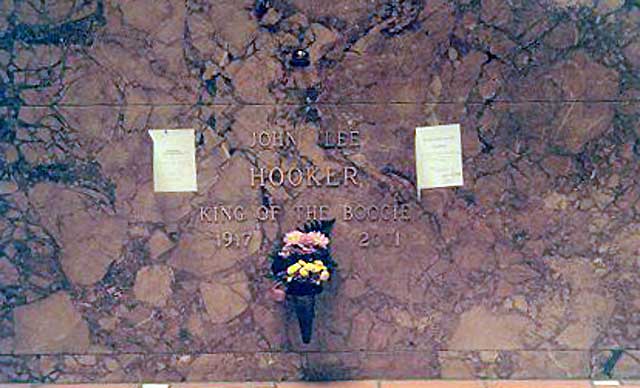 Chapel of The Chimes, Oakland, California USA
1972: The first Stonehenge Free Festival was held at Stonehenge, England culminating on the summer solstice. Staged between 1972 and 1984, acts who have appeared include Hawkwind, Gong, Doctor and the Medics, Flux of Pink Indians, Buster Blood Vessel, Crass, Selector, Dexys Midnight Runners, Thompson Twins, The Raincoats, Amazulu, Wishbone Ash, Man, Benjamin Zephaniah, The Enid, Roy Harper, Jimmy Page, Ted Chippington, Zorch and Ozric Tentacles. In 1985, authorities stopped a convoy of about 100 vehicles from setting up Stonehenge Free Festival, an encounter that ended with the notorious Battle of the Beanfield in which police in riot gear clashed with travellers.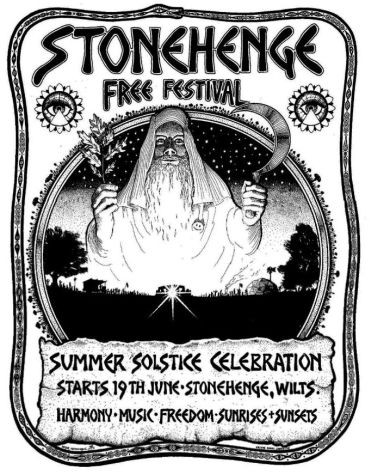 1975 Poster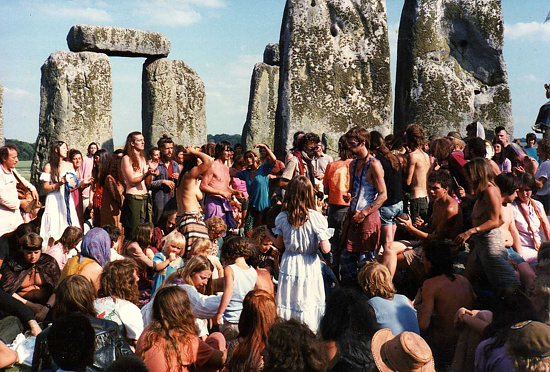 Part of the 1984 summer solstice gathering
1952: Fats Domino's "Goin' Home" became his first #1 hit.
On this day the 22nd of June
On this day back in 1979 Little Richard quit rock & roll for religious pursuits.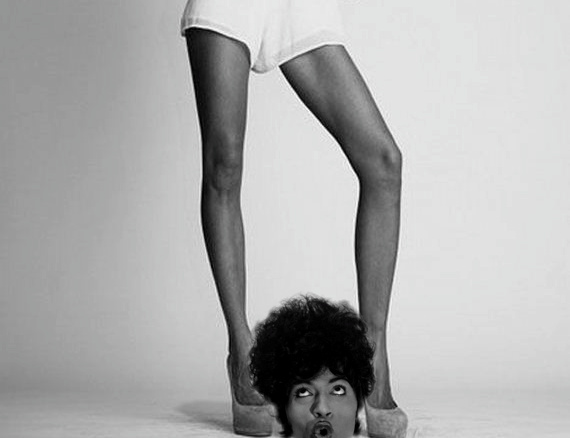 On this day back in 1979 Little Richard saw the light!
On this day the 23rd of June
June 23, 1964, Dick Waterman, Phil Spiro, and Nick Perls found House in Rochester, New York. The story made Newsweek magazine. House had moved there in 1943, and in the intervening years worked as a railroad porter and short-order cook. He had played occasionally, until on learning in 1953 of Willie Brown's death he quit music entirely.
Waterman convinced House to relaunch his career. Waterman became his manager, and the guitarist Al Wilson (later of Canned Heat) helped House relearn his old repertoire.
In 1965 House recorded Father of the Delta Blues, produced by John Hammond for Columbia Records and featuring Wilson on second guitar and harp. Incorporating new material with reshapings of older songs, it was one of the most successful recordings of the Delta blues made during the 1960s.
June 23, 2017
Guitarist Jimmy Nalls, who rose to prominence as a co-founding member of the Allman Brothers Band splinter group Sea Level, died at the age of 66.
"Jimmy has fought a valiant battle since 1995 with Parkinson's Disease causing him to have poor balance, tremors and muscle related difficulties," continues the post. "In spite of this he continued to make amazing music. He died today in his home in Nashville as the result of one final fall. The Allman Brothers Band will miss our old pal Jimmy Nalls."
Allman Brothers Band Facebook page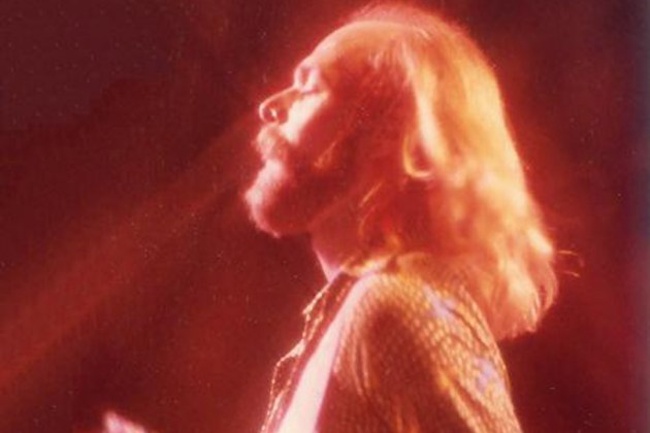 Ralph Stanley the man who came down from the mountain died on June 23rd 2016 at the age of 89 from skin cancer.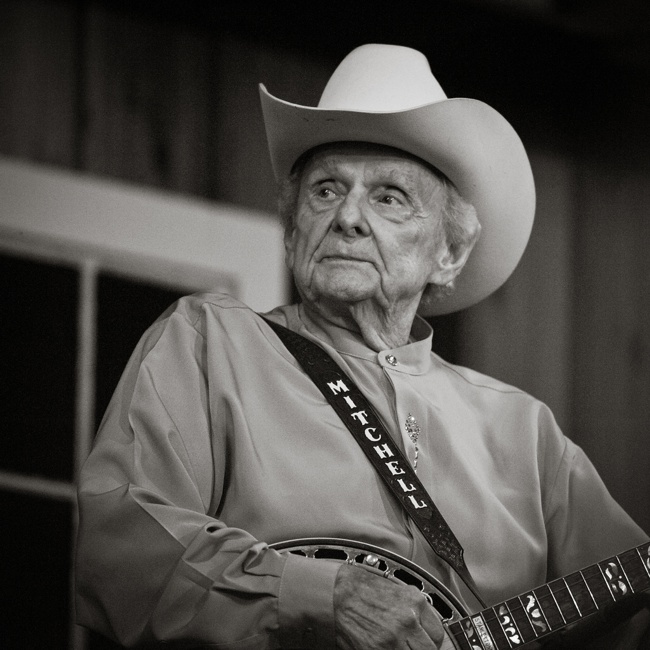 Bobby Bland, American blues and soul singer, died on this day back in 2013 aged 83.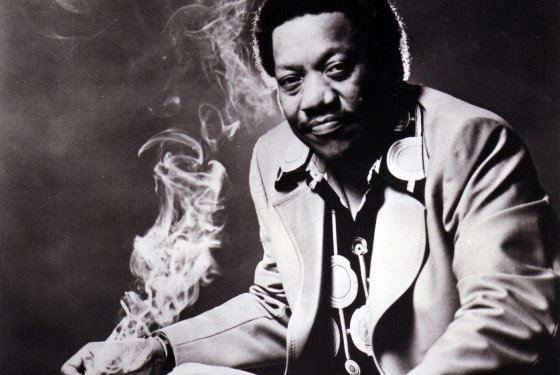 Bobby headed on "Farther Up the Road" on this day.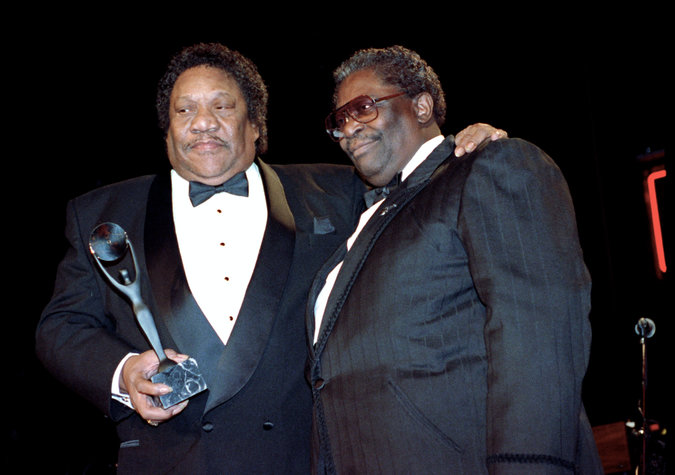 Buddies Bobby and BB both big boys on the blues scene
Sam Chatmon
on this day back in 1960 recorded 'I Have To Paint My Face' for Arhoolie Records and it features on the album of the same name. It is a poignant and bitter song that is worth a listen!
https://www.youtube.com/watch?v=NXrowol2VPg#t=11
Sam Chatmon discusses the legacy of Jim Crow (1978)
https://www.youtube.com/watch?v=pRG2Swap5eo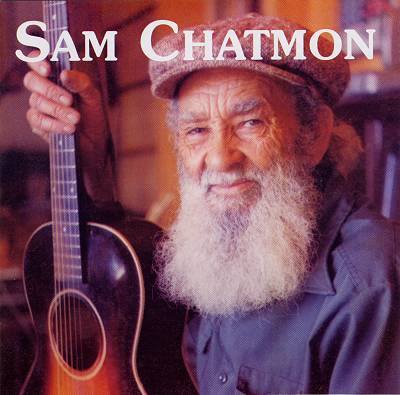 On this day the 24th of June
On this day way back in 1374 a sudden outbreak of St. John's Dance caused people in the streets of Aachen, Germany, to experience hallucinations and begin to jumping and twitching uncontrollably until they collapsed from exhaustion. St. John's Dance was the medieval name for a phenomenon which emerged during the time of the Black Death. It is considered a form of nervous system disorder (apraxia) expressing itself as "dancing rage," as uncontrolled ecstatic body movements. In the eyes of the church, those suffering from St. John's Dance were possessed by the devil.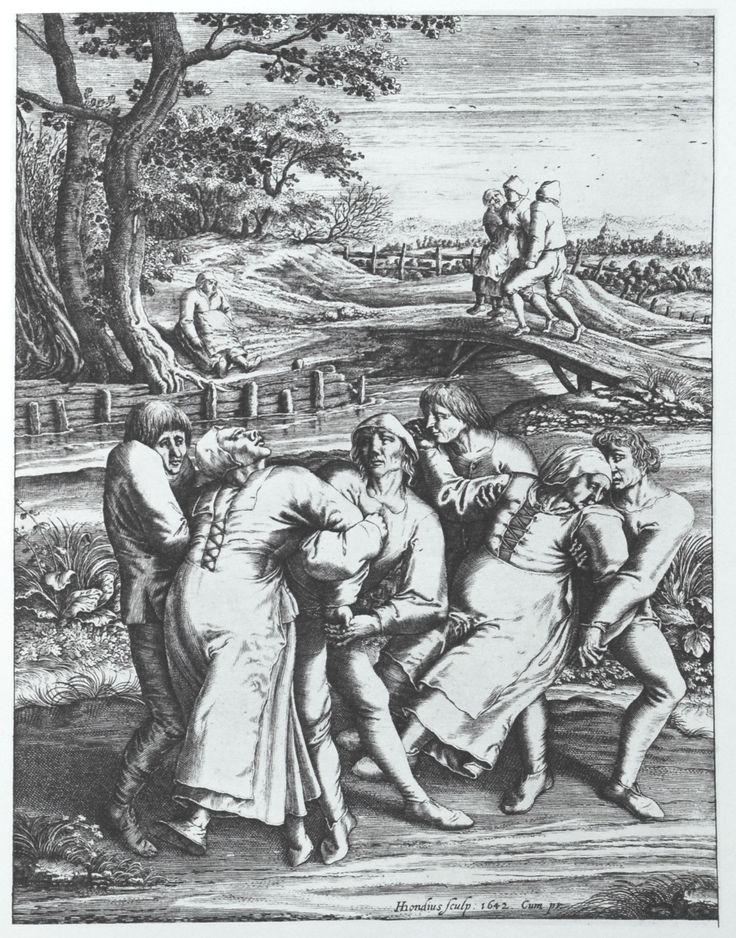 Blues artist
Jeff Beck
was born June 24, 1944, in Surrey, England.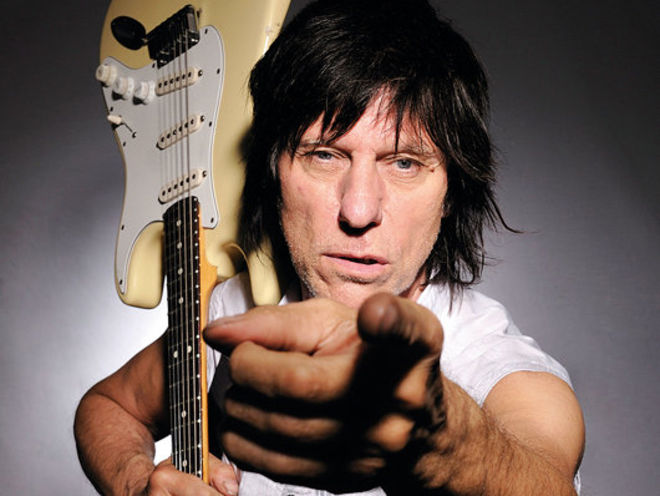 Yes! That makes me ## years old don't it!
Here is a bit of useless trivia ( you know that sort of info you remember instead of the really important stuff ):
BBC's Top of The Pops ( made infamous by the cigar chopping, track suit clad, bad hair day every day and meddling James Savile) on this day back in 1964 featured a live performance by John Lee Hooker, playing Dimples. Note that LIVE! BBC went into shock after John Lee's performance and had all acts after that mime their songs. BBC finally recovered but lapsed into a comatose state when they discovered the sort of meddling that Savile was really getting up to!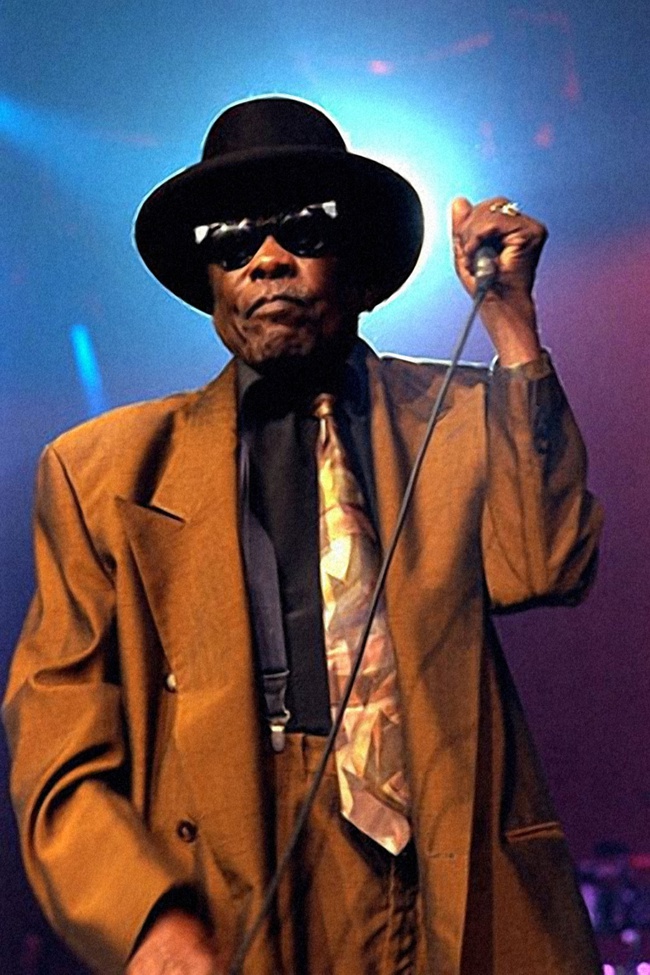 On this day the 25th of June
1966: Jackie Wilson was arrested for inciting a riot and refusing to obey a police order at a nightclub in Port Arthur, Texas. Wilson had a crowd of 400 whipped into a frenzy and refused to stop singing when requested to do so by police. He was later convicted of drunkenness and fined $30. Known as "Mr. Excitement", Wilson was important in the transition of rhythm and blues into soul. Wilson's powerful, electrifying live performances rarely failed to bring audiences to a state of frenzy. His live performances consisted of knee-drops, splits, spins, one-footed across-the-floor slides, removing his tie and jacket on-stage and throwing it off-stage, a lot of basic boxing steps (advance and retreat shuffling) and one of his favorite routines, getting some of the less attractive girls in the audience to come up and kiss him. "If I kiss the ugliest girl in the audience, they'll all think they can have me and keep coming back and buying my records." Having women come up to kiss is one reason Wilson kept bottles of mouthwash in his dressing room. Another reason was probably his attempt to hide the alcohol on his breath. During a 1975 benefit concert, he collapsed on stage from a heart attack and subsequently fell into a coma that persisted for nearly nine years until his death in 1984, at the age of 49.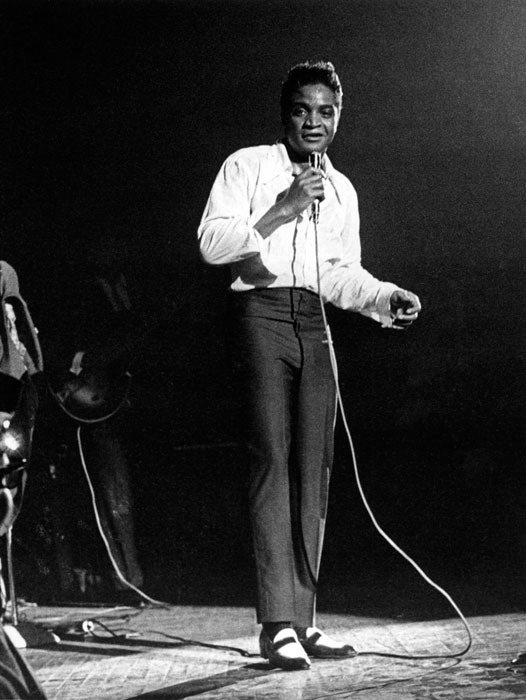 Billboard magazine's number-one rhythm and blues hit of June 25 1955 : "Bo Diddley" by Bo Diddley (2 weeks)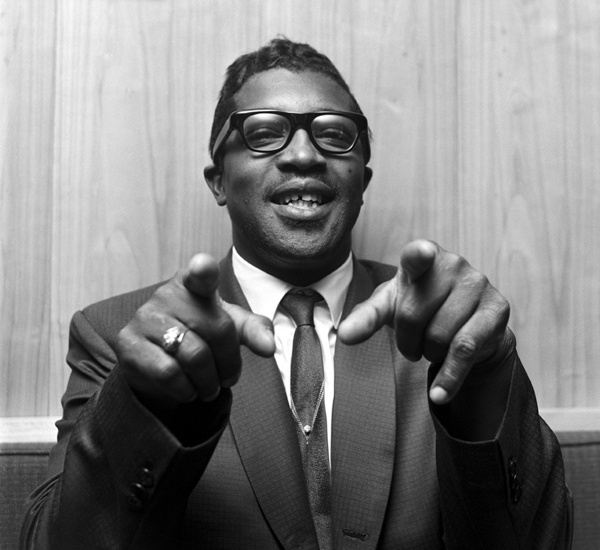 That's two weeks at number one!
On this day the 26th of June
On this day the 26th of June back in 1893
Big Bill Broonzy
(William Lee Conley Broonzy) was born in Lake Dick, Arkansas. Born in a lake! 26th June 1893 was the date of birth Big Bill often gave but according to Bill's twin sister Laney, it may have been in 1898. Laney like many women wanted to be 5 years younger! They both learnt to swim at an early age. Bill was one of seventeen children. Bill's father Frank Broonzy (Bradley) and his mother, Mittie Belcher were hard working folk.
On 23 December, 1938, Big Bill was a stand-in for Robert Johnson (who had been murdered in Mississippi in August that year) for the "From Spirituals to Swing" concert held at the Carnegie Hall in New York City.
Big Bill performed "It Was Just a Dream" which had the audience rocking with laughter at the lines,
"Dreamed I was in the White House, sittin' in the president's chair.
I dreamed he's shaking my hand, said "Bill, I'm glad you're here".
But that was just a dream. What a dream I had on my mind.
And when I woke up, not a chair could I find"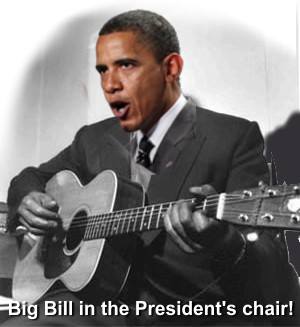 >
On this daythe 27th of June
On the 27th June back in 1970 was the first day of the The Bath Festival Of Blues and Progressive Music held at Bath in the UK. 150,000 fans watched Canned Heat, John Mayall, Steppenwolf, Pink Floyd, Johnny Winter, It's A Beautiful Day, Fairport Convention, Colosseum, Keef Hartley Band and the Maynard Ferguson Big Band. Tickets cost £2.10s and included a free shower but no Bath.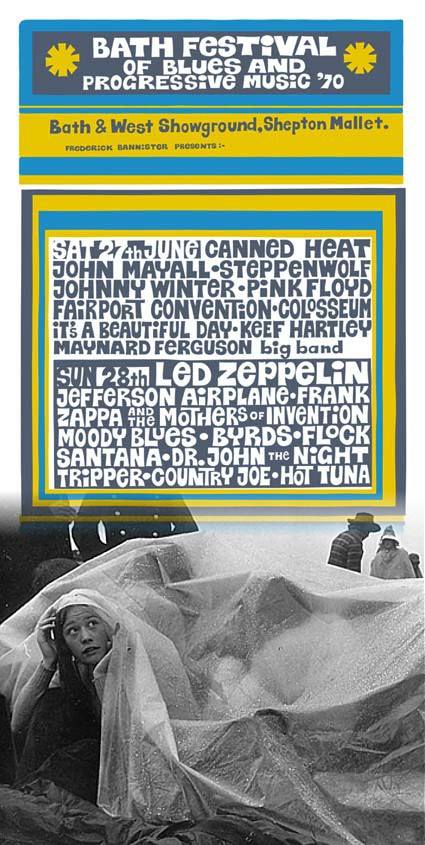 On this day Tuesday 27th June 2017 Google fined 2.4 billion Euros by The European Union for manipulating search results to favour its own business.




Keep scrolling down ...down ...down! Now go to page 10. There it is www.sablues.org listed at the bottom of the page and this is after doing a Google search for "www.sablues.org"!

On this day the 28th of June
2016 R.I.P. Scotty Moore, guitarist for Elvis Presley, died at 84
Scotty Moore, the pioneering rock guitarist whose sharp, graceful style helped Elvis Presley shape his revolutionary sound and inspired a generation of musicians that included Keith Richards, Jimmy Page and Bruce Springsteen, died Tuesday. He was 84. Moore died in his home in Nashville, biographer and friend James L. Dickerson said. Dickerson said a family member of Moore's longtime companion, Gail Pollock, who had been staying in the house with Moore confirmed the death. Pollock died in November 2015. Moore, a member of the Rock and Roll Hall of Fame, was the last survivor of a combo that included Presley, bassist Bill Black and producer Sam Phillips.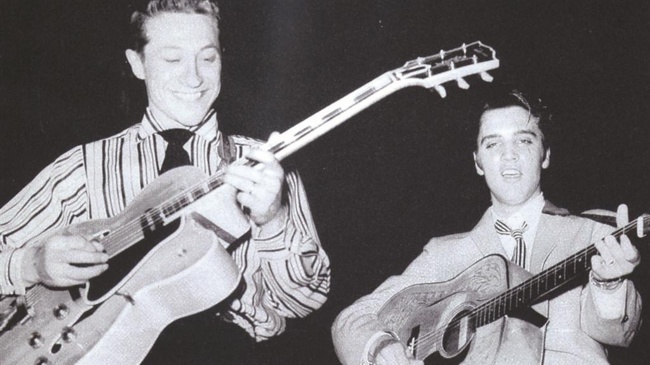 On the 28th of June back in 1915 Bluesman David Honey Boy Edwards was born in Shaw, Mississippi, USA. He performed with famed blues musician Robert Johnson with whom he developed a close friendship. Honeyboy was present on the night Johnson drank poisoned whiskey which killed him and his story has become the definitive version of Johnson's demise. Edwards, a non whiskey drinker earned his nickname "Honey Boy" from his sister, who told his mother to "look at honey boy" when Edwards stumbled and fell as he learned to walk as a toddler. Mum chose that name instead of "look at Davey boy! He's fallen in the shit again!"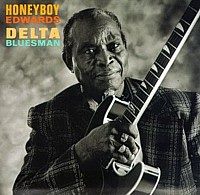 1969, Fleetwood Mac, Led Zeppelin, The Nice, John Mayall's Bluesbreakers, Ten Years After, Taste, The Liverpool Scene and Chicken Shack all appeared at The Bath Festival of Blues in England, with DJ John Peel. Tickets cost 18/6. The festival proved very popular, selling out all 30,000 tickets in the first week, surprising both the townsfolk and the promoters. The only major problem occurred when the Nice's use of bagpipers caused the stage to collapse. They had four brawny bagpipers, just for the Bath show, and when they came on and started marching around, the stage started collapsing! Stewards lay under the stage holding it up while The Nice did their thing. When Nice had finished, the second stage opened up and Zeppelin came on, and while that was happening carpenters repaired the stage ready for Ten Years After, who were next.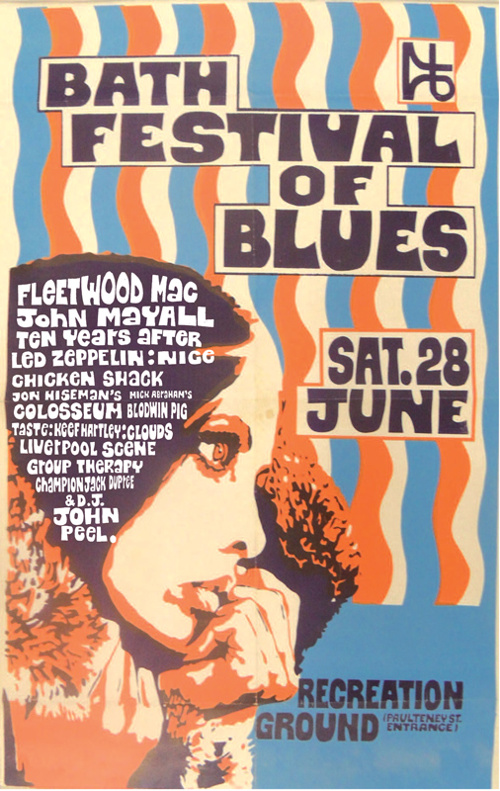 On this day the 29th of June
Back in 1957 the government of Iran officially banned rock and roll after declaring rock dancing "as harmful to health." The ban would stay in place until the 1990s. It was rescinded when the clerics realised that it was harmful to women only!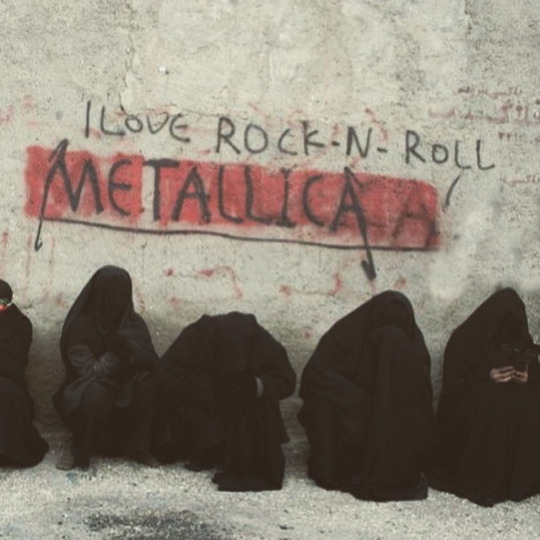 Iranian Rock and Roll dancers!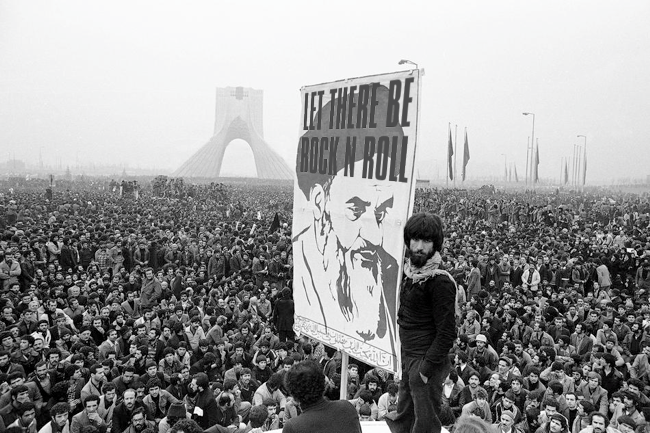 Iranian protestors in the early 1990's.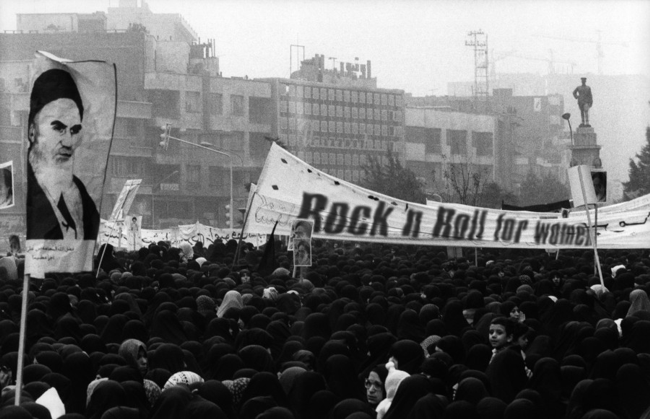 The women and children section of the same protest.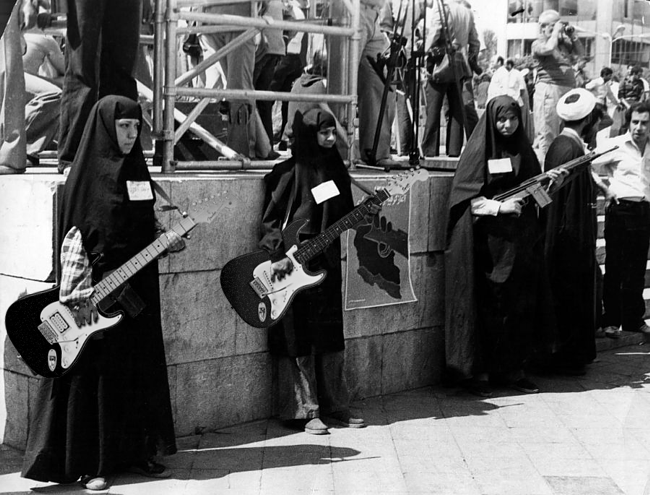 It's the Iranian Rock n Roll Revolutionary Guards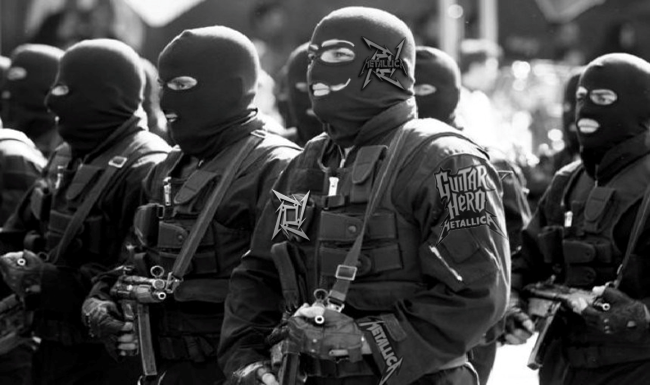 Iran today! More relaxed about the harm that Rock n Roll may cause!

On the 29th of June back in 1900 Elizabeth, the wife of blues singer and songwriter W.C. Handy, gave birth to Lucille, the first of their six children. In the winter of 1949 BB King named his beloved $30 Gibson "Lucille". The names of Lizzie's other children were also adopted by musicians as names for their beloved guitars.
Stevie Ray Vaughan's "Lenny", Billy Gibbon's "Muddywood", George Harrison's "Lucy", Keith Richard's "Micawber" and Eric Clapton's "Blackie".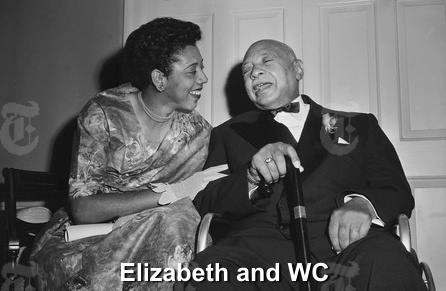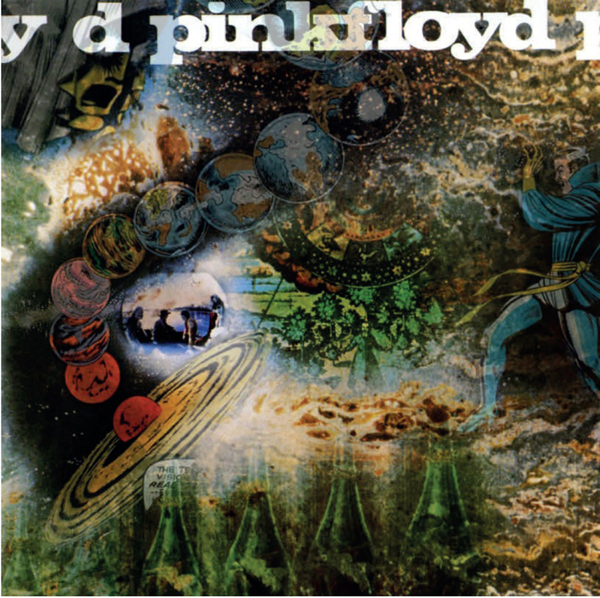 Pink Floyd reveal a Saucer Full Of Secrets on 29th June 1968
On this day the 30th of June
On the 30th of June back in 1961 Ray Charles releases a new single "Am I Blue" on Atlantic Records in the USA. The song was inspired by Charles mistaking his wife's blues rinse for the shower gel.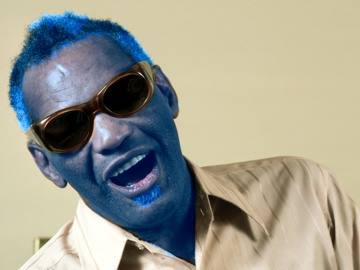 Photo caption: Blue Ray!