FASCINATING, OBSCURE, MURKY, CONTENTIOUS AND DISCOURTEOUS!
Bulletins that delve into the history of roots, blues and rock music thanks to some extensive and at times ill founded research by Dr Jerome Douvendahns


March
1
|
2
|
3
|
4
|
5
|
6
|
7
|
8
|
9
|
10
|
11
|
12
|
13
|
14
|
15
|
16
|
17
|
18
|
19
|
20
|
21
|
22
|
23
|
24
|
25
|
26
|
27
|
28
|
29
|
30
|
31
On this daythe 1st of March
1912. The first appearance of the word 'blues' in a piece of music: "The Dallas Blues" by Hart Wand. The story goes that a black porter overheard Hart playing his violin and the porter remarked "That give me the blues to go back to Dallas." Hart A. Wand (1887-1960), is known to have released the first ever twelve bar blues song and is attributed with the founding of the blues itself.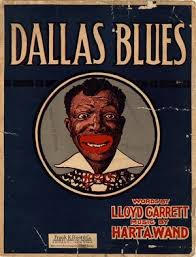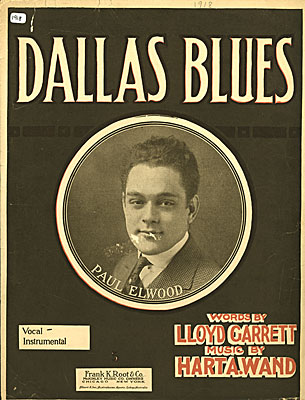 1955. Sam Phillips launched Sun Records by releasing "Drivin' Slow" by 16-year-old saxophonist Johnny London.
1961: Elvis Presley signed a five year movie deal with Hollywood producer Hal Wallis. What were they both thinking?

On this daythe 2nd of March
1955: Bo Diddley had his first recording session at Universal Recording Studio in Chicago, where he cut "Bo Diddley", which topped the US R&B chart the following June.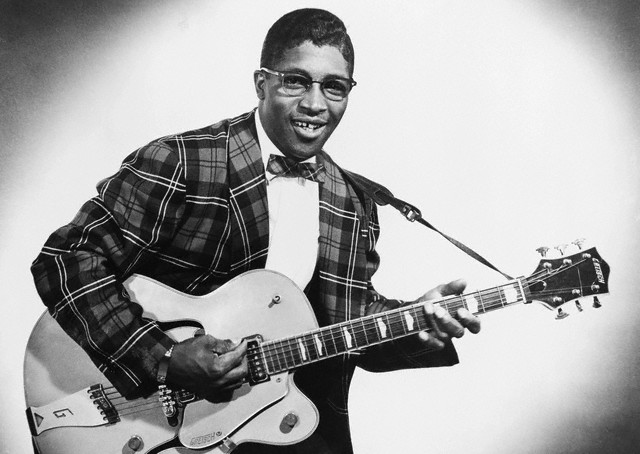 1983: Sony, Philips and Polygram introduced a revolutionary new digital audio system called the Compact Disc, that contained up to 1 hour of uninterrupted music. From that point on many baby boomers started replicating their vinyl collection with Compact Disks. 30 years down the track those same baby boomers lamented the transition, dug up their vinyl collection from the attic and resurrected their turntable.

On this day the 3rd of March
1957: The head of the Catholic archdiocese of Chicago, Samuel Cardinal Strich, banned Rock and Roll from Catholic schools in his district. Most of the priests who really had a lot to do with the kids at that time thought Rock and Roll was OK!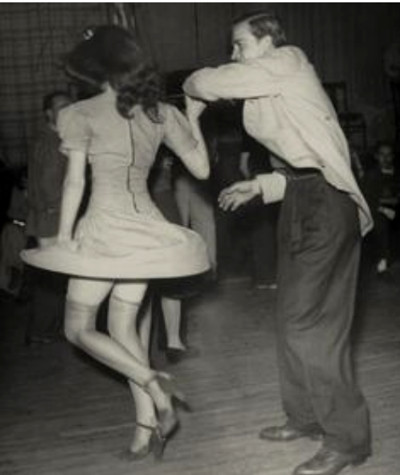 A good Catholic girl in a spin over Cardinal Strich's ban.
On this day the 4th of March
1967: The Rolling Stones' "Ruby Tuesday" sat atop the Billboard singles chart after American disc jockeys shied away from playing the flip side, "Let's Spend The Night Together".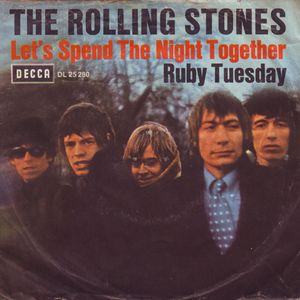 On this day the 5th of March
1963: Patsy Cline was killed when her private plane crashed near Camden, Tennessee. Most often remembered for her hits, "Crazy", "Walkin' After Midnight", "I Fall To Pieces" and "She's Got You", Cline's Greatest Hits L.P. has sold over eight million copies, making it the largest selling female Country album of all time, until Shania Twain came along.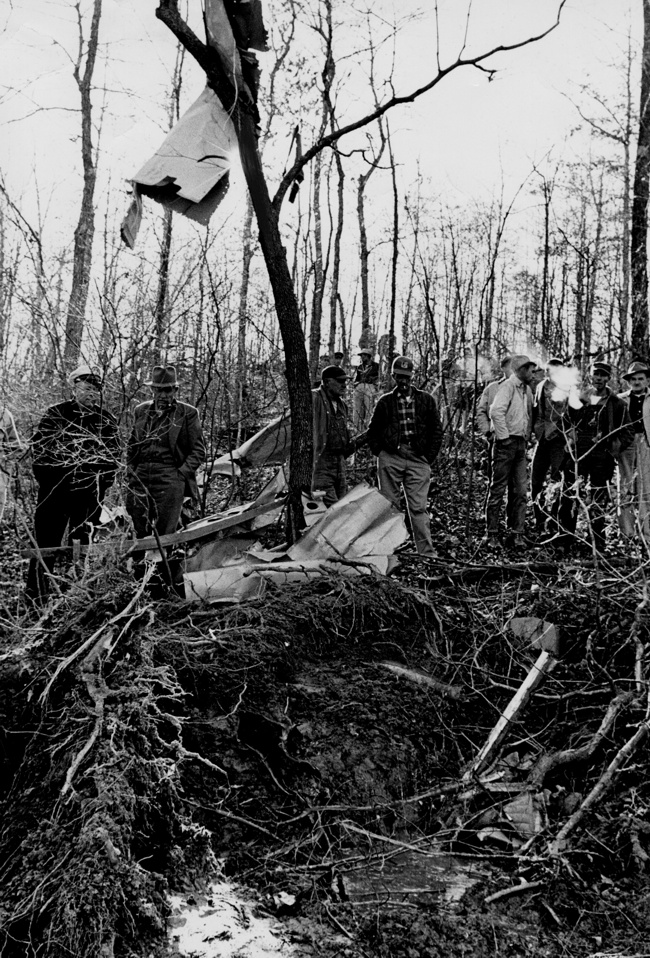 Patsy Cline: "I Fall To Pieces".
On this day the 6th of March
On this day March 6th back in 1986 Richard Manuel of The Band hangs himself after a show in Winter Park, Florida.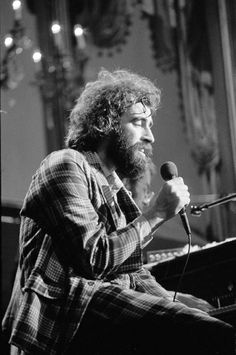 2007: According to Dr. Bill Bass, a forensic anthropologist hired by the son of J.P. Richardson, The Big Bopper suffered massive fractures and likely died immediately in the 1959 plane crash that also killed Buddy Holly and Ritchie Valens. Jay Richardson had hired Dr. Bass of the University of Tennessee to look into rumors that a gun may have been fired on board the plane and that the Big Bopper might have survived the crash and died while trying to get help. Dr. Bass' report says that those rumors are groundless. "There was no indication of foul play. [He] died immediately. He didn't crawl away." Jay Richardson was pleased with the findings, saying "I was hoping to put the rumors to rest."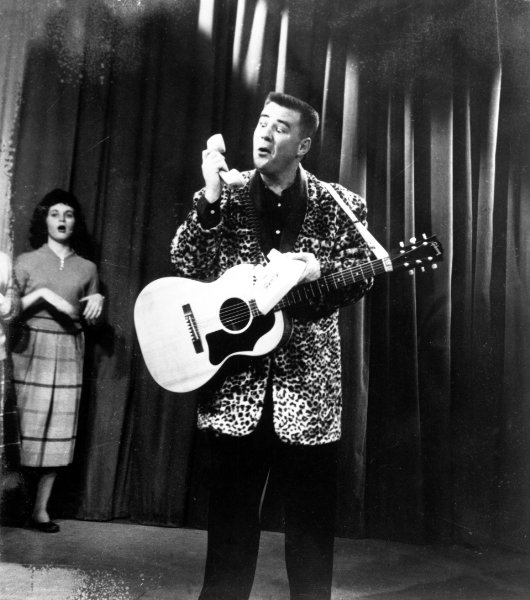 This is the Bopper speaking. Did I what?!?
On this day the 7th of March
On the 8th March 2016 "The Fifth Beatle" Sir George Martin passed away.
1966, Tina Turner recorded her vocal on the Phil Spector produced 'River Deep Mountain High'. It went on to make No.3 in the UK but only No.88 on the US chart.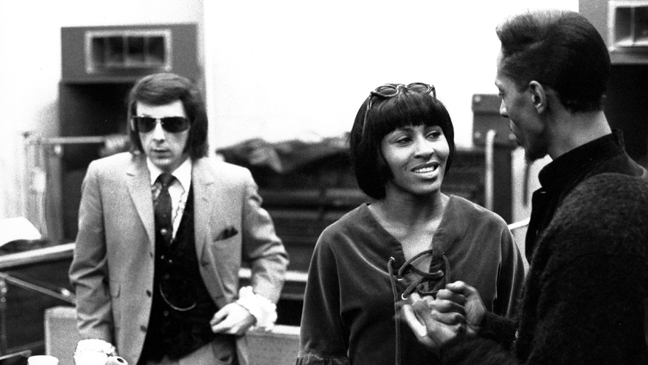 On this day the 8th of March
1963: 25,000 people attended the funeral for Country singer Patsy Cline, killed three days earlier in a plane crash near Camden, Tennessee.
2003: Adam Faith suffered a fatal heart attack at the age of 62. He was one of England's major Pop stars in the early 1960s and enjoyed a run of eleven British Top 20 hits prior to the arrival of The Beatles.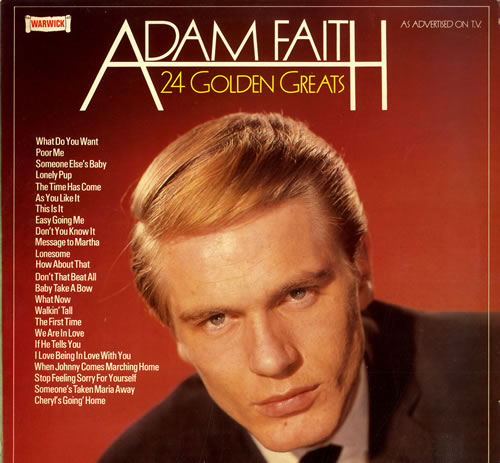 On this day the 9th of March
On this day the 9th March back in 2012 in Jackson, Miss. Rock 'n' roll legend Jerry Lee Lewis married for a seventh time in Mississippi, and the new bride is his cousin's ex-wife. She worked several years as Lewis' caretaker at his home in Nesbit, Miss., just south of Memphis a job she said she was sent to do by her then-husband and one of Lewis' ex-wives, who were brother and sister. ( I'm still trying to work all that out.) She said she and the 76-year-old Lewis, also known as " The Killer," never intended to fall in love. It just happened. "Great balls of fire and dexterous fingers" she exclaimed "we married for love, not for money". .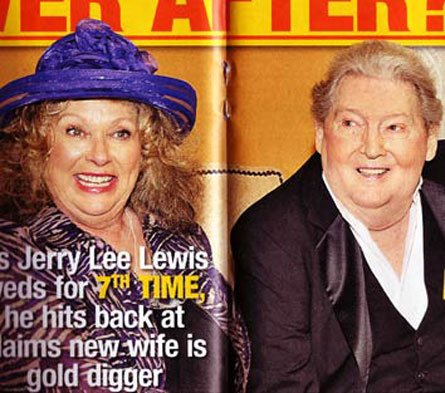 " I've heard she's loaded! " whispered Jerry.
On this day the 10th of March
1969: Skip James, American blues musician (b. 1902) died on this day.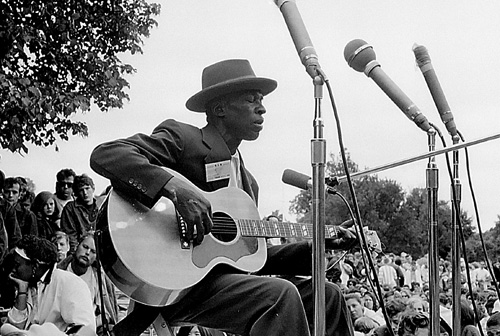 1979: Pink Floyd's "Dark Side Of The Moon" was released in America where it would spent over 741 weeks on the Billboard chart.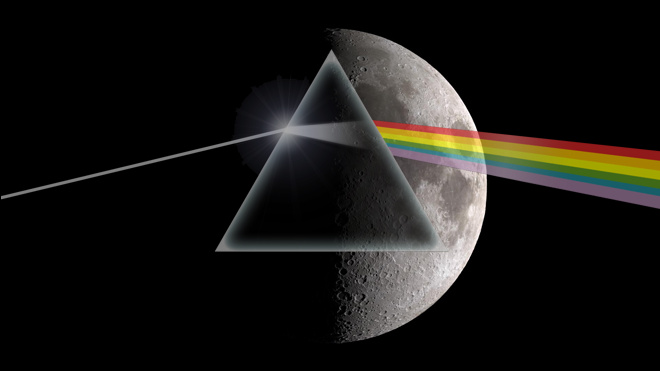 1997: R&B singer LaVern Baker, who placed 7 songs in the US Top 40 in the mid-1950s and early 1960s, including "Tweedlee Dee" and "I Cried A Tear", died of heart failure at the age of 67.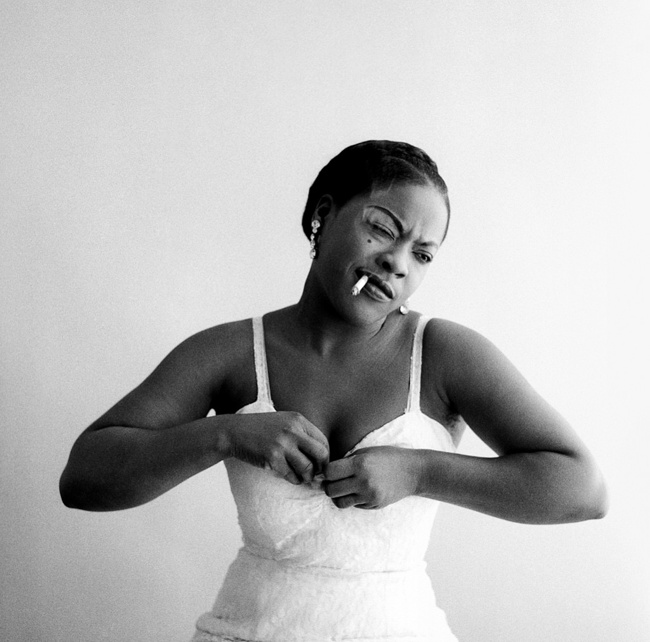 LaVern with the dress that was the inspiration for 'Tweedlee Dee".
On this day the 11th of March
1986 Sonny Terry, American bind Piedmont blues musician, dies at 74
1968: Otis Redding posthumously received a gold record for his single, "(Sittin' on) The Dock of the Bay".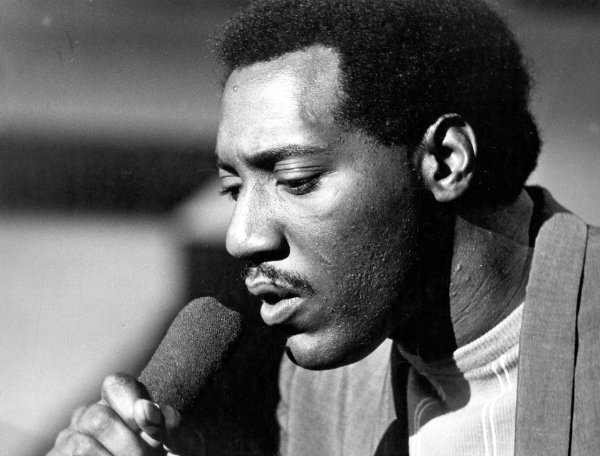 On this day the 12th of March
2003 : On the eve of The Rolling Stones' first tour of China, the Chinese government provided the group with a list of provocative songs the group was prohibited from playing, including Brown Sugar, Honky Tonk Women and Let's Spend The Night Together.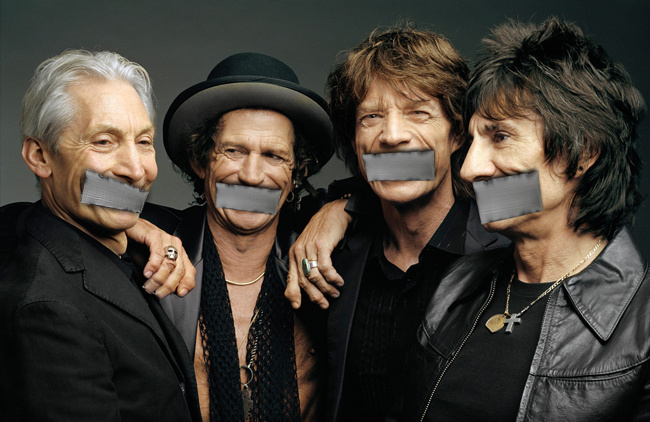 The Rolling Stones embarking on their 2003 tour of China
On this day the 13th of March
1990: MTV became available in the Middle East with the launch of MTV Europe in Israel.
Since 1990 March 13th has been celebrated in Israel as MTV DAY!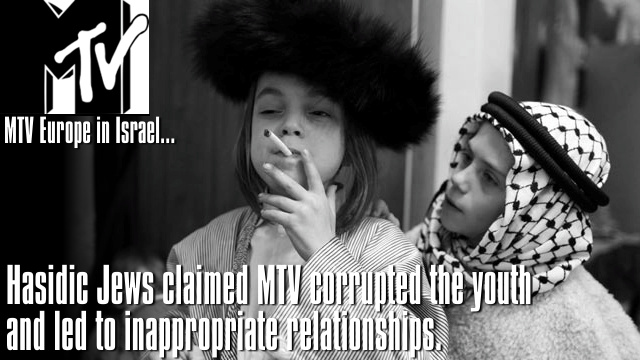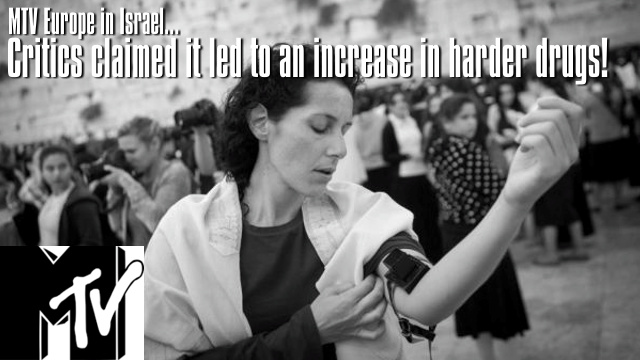 Despite the bad press, Israelis celebrate MTV DAY on13th March because: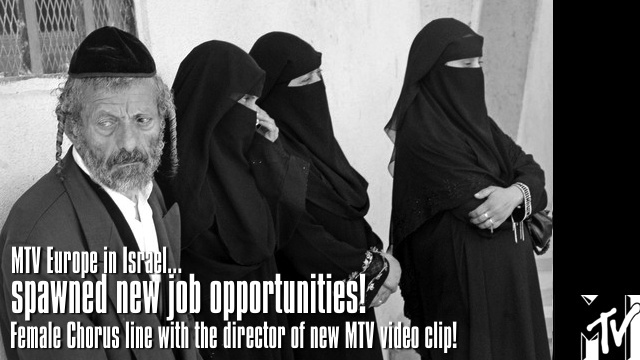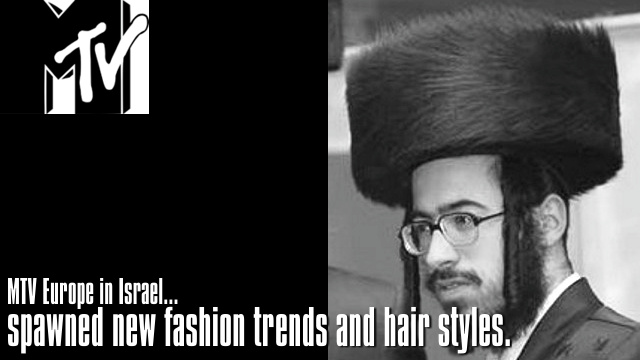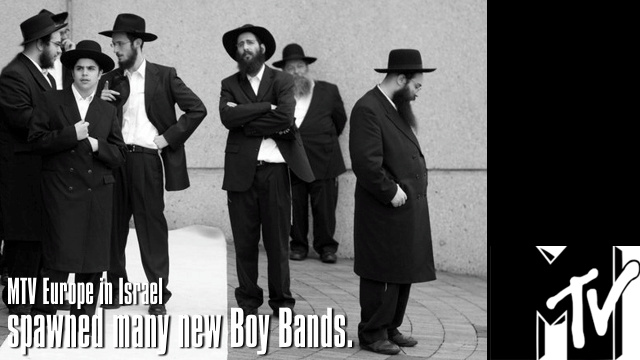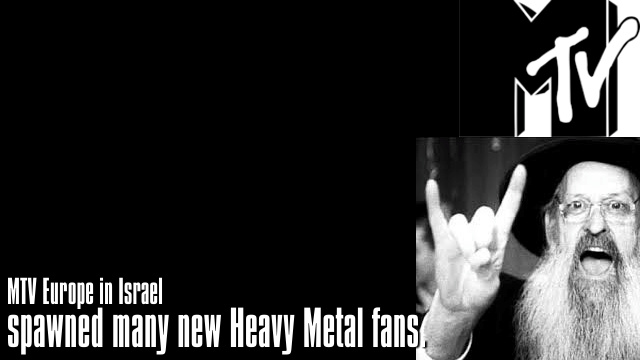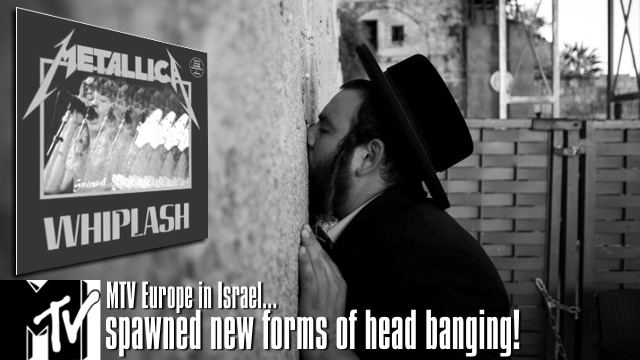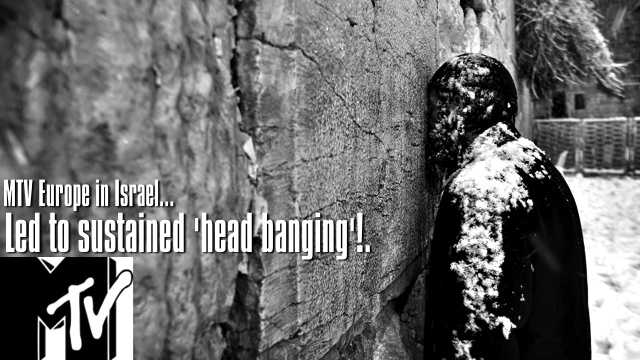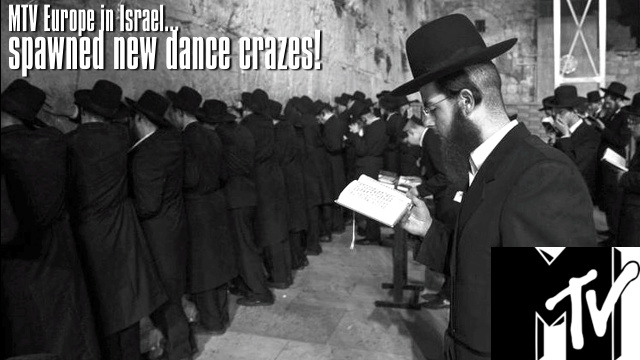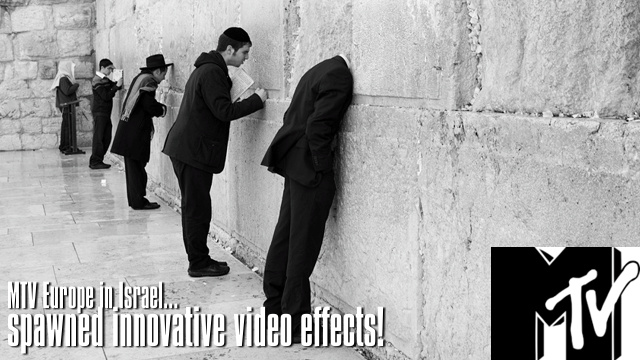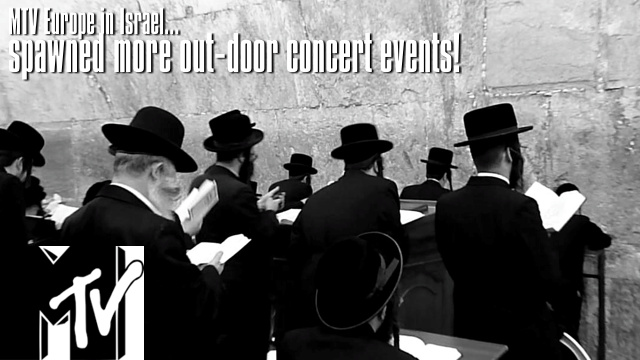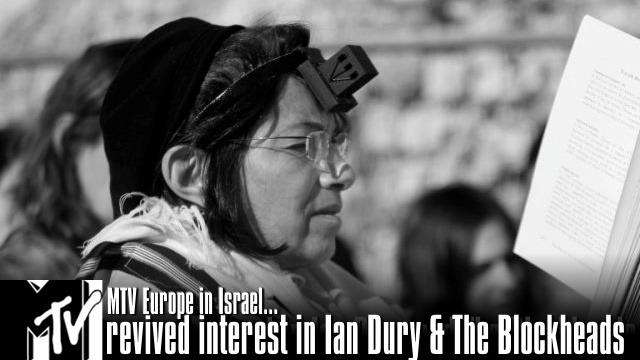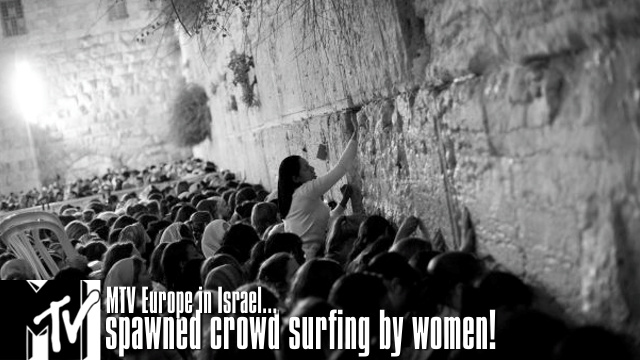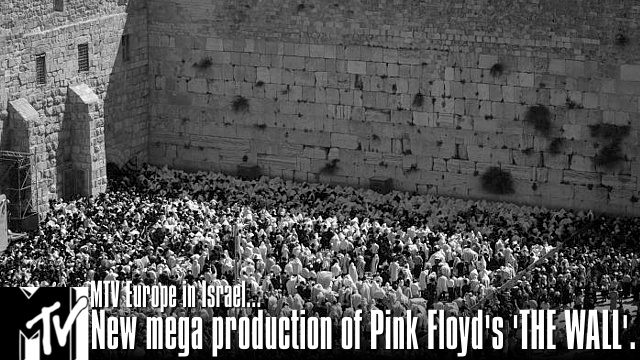 On this day the 14th of March
2011: Big Jack Johnson died on this day. He was an exponent of an edgier, electrified version of the raw, uncut Delta blues sound along with R. L. Burnside, Paul "Wine" Jones, Roosevelt "Booba" Barnes and James "Super Chikan" Johnson.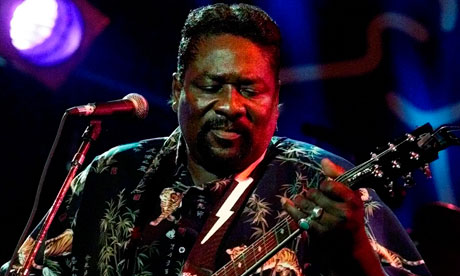 1991 March 14th: Jerome "Doc" Pomus, American blues singer-songwriter (Save Last Dance for Me), dies at 65
On this day the 15th of March
1983: Cathy Smith is arrested for second-degree murder for providing the drugs that killed John Belushi.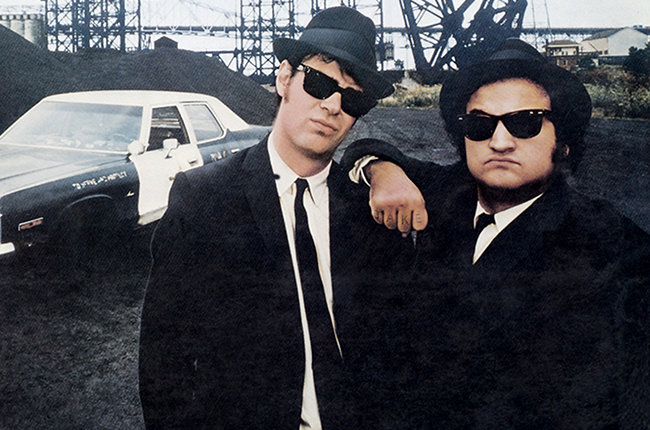 1912: Born 15th March. One Lightnin' [Sam] Hopkins.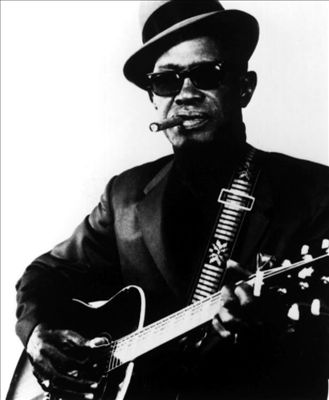 Sam, well advanced as a new born, here celebrating his birth with a cigar.
>
On this day the 16th of March
On March 16, 1939 Floyd Smith recorded "Floyd's Guitar Blues," perhaps the first hit record featuring electric guitar.
One of the very first jazz guitarists to experiment with the electric guitar was Eddie Durham (1906–1987) who was playing one as early as 1938. Durham showed the instrument to Charlie Christian (1916–1942) in 1937 and to Floyd Smith.
1975: T-Bone Walker, born Aaron Thibeaux Walker, died of bronchial pneumonia after a series of strokes at age 64.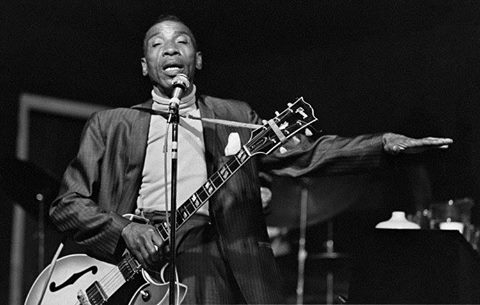 T Bone raising the bar in electric blues.
On this day the 17th of March
2008: Heather Mills was awarded 23.7 million pounds (about $47 million) in her divorce from Paul McCartney. Mills had asked for much more but the lawyers said she didn't have a leg to stand on!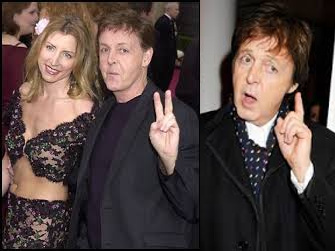 Paul indicating his two for one deal.
On this day the 18th March
18th March 2017
Chuck Berry, a Founding Father of Rock 'n' Roll, died 18 March 2017 at age of 90. The cause of death was not revealed.
Chuck Berry, the singer, songwriter and guitar great practically defined rock music with his impeccably twangy hits "Maybellene," "Roll Over Beethoven," "Memphis," "My Ding-a-Ling" and "Sweet Little Sixteen". His classic "Johnny B. Goode" was chosen by Carl Sagan to be included on the golden record of Earth Sounds and Music launched with Voyager in 1977. During his 60-plus years in show business, Berry in 1986 became one of the first inductees into the Rock and Roll Hall of Fame. He entered The Blues Foundation's Blues Hall of Fame in '85 and that year also received a Grammy Lifetime Achievement Award.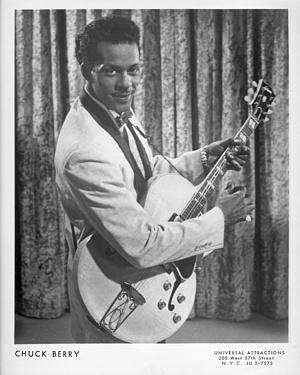 March 18th 1938
John Hammond for Brunswick-Vocalion produced a session devoted to the Kansas City Five with lead-arranger Eddie Durham on electric guitar. The instrument had been developed by George Beauchamp and Adolph Rickenbacher.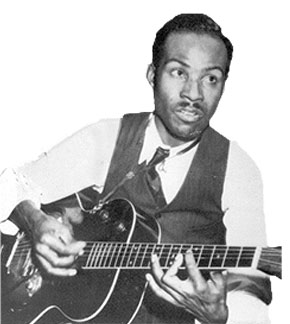 1958: Jerry Lee Lewis became the first artist to sing three songs on an episode of ABC-TV's American Bandstand (and he sings, not lip-synchs them). It was the last time that anyone attempted to shut "the Killer" up!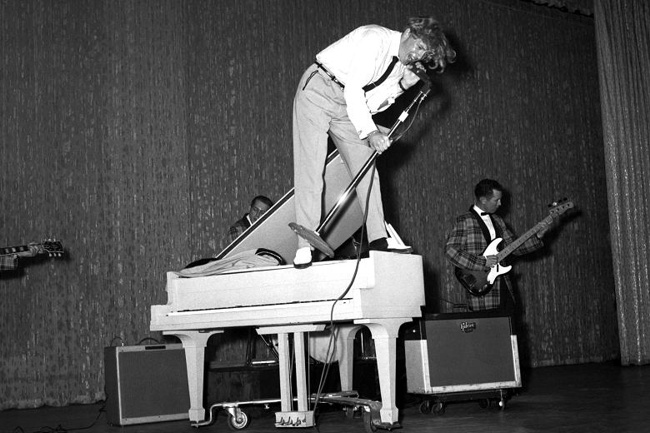 Cut! Cut! ...OK then, one more
On this day the 19th of March
1980: In proceedings against the doctor who supplied the prescription drugs that killed Elvis Presley, Elvis' autopsy is entered as evidence. Dr. George Nichopoulos, who was known as "Dr. Nick" was eventually found guilty of overprescribing the drugs.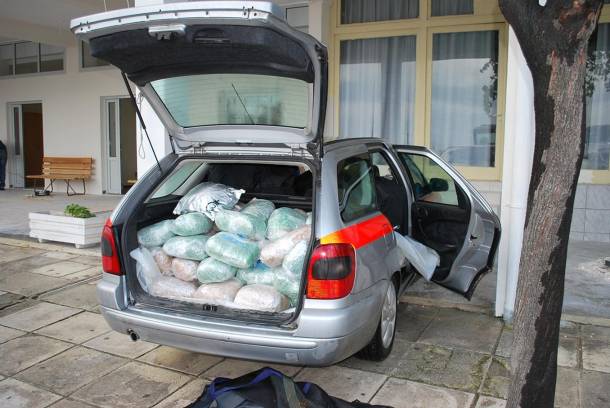 Dr. Nick at his Clinic and about to head off to Graceland with Elvis' latest prescription.
On this day the 20th of March
1969: John Lennon and Yoko Ono were married in Gibraltar. A union that became far from rock solid.
In the post wedding interview Lennon indicated that the original plan was to get married in Jamaca.
" Jamaca!" exclaimed a reporter.
" No" said John "she did it of her own accord!".
On this day the 21st of March
Eddie James "Son" House, folk blues musician (Delta Blues) born on this day back in 1902.
1976: Singer Claudine Longet, formerly the wife of Andy Williams, shot her boyfriend, world skiing champion Spider Sabich. Longet was arrested for manslaughter. At her trial Longet said the gun discharged accidentally as Sabich was showing her how it worked. Sabich was shot as he was bent over, facing away, and at least 1.80 m (6 ft) from Longet, which was inconsistent with the position and relative distance of someone demonstrating the operation of a firearm.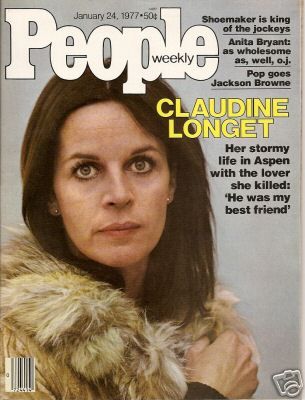 Crouching to simulate how a skier handles a slippery slop, Sabich was then shot up the arse!
"He was my best friend" proclaimed Claudine, "but jeez I hated those ski lessons".
On this day the 22nd of March
1999: Britney Spears' album "...Baby One More Time" was certified triple platinum by the RIAA.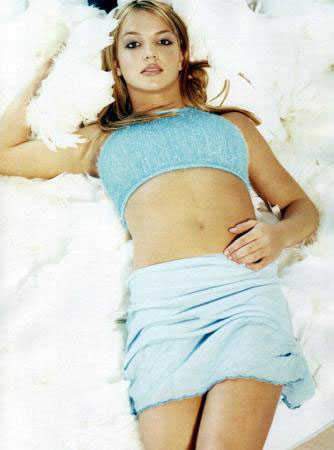 Triple platinum! After that Britney demanded "... Baby Two More Times"
.
On this day the 23rd of March
1956: Fats Domino headlines the first day of a 3-day concert organized by the DJ Alan Freed in Hartford, Connecticut. Over the course of the shows, 11 fans are arrested by over-zealous police. It's a litmus test for rock concerts and their effect on young people, as psychiatrist Francis Braceland testifies afterwards that rock music is "a communicable disease with music appealing to adolescent insecurity and driving teenagers to do outlandish things. It is cannibalistic and tribalistic."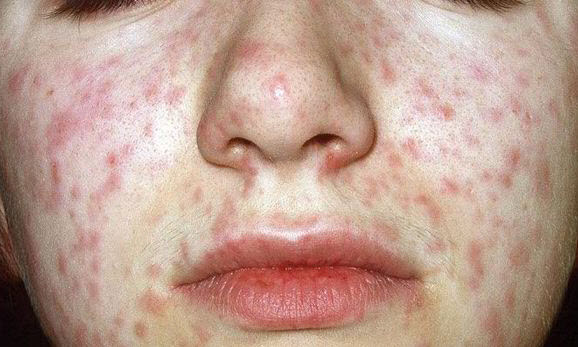 Another outbreak of "Rock and Roll" a terrible teenage affliction that spread rapidly in the mid 1950s.
On this day the 24th of March
2001: "Duane Allman Boulevard" is dedicated in Macon, Georgia, near where he died in a motorcycle crash.
Must be a dead end street.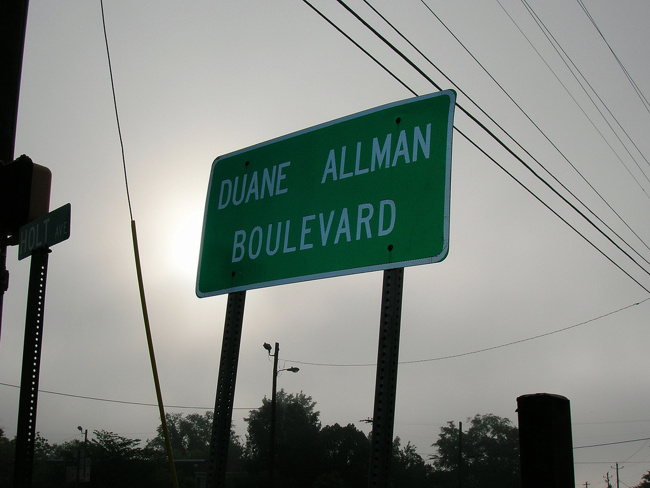 On this day the 25th of March
1957: Elvis Presley buys the Graceland Mansion in Memphis for $102,500

1980: No. 1 Billboard Pop Hit: Pink Floyd's Another Brick In The Wall (part II)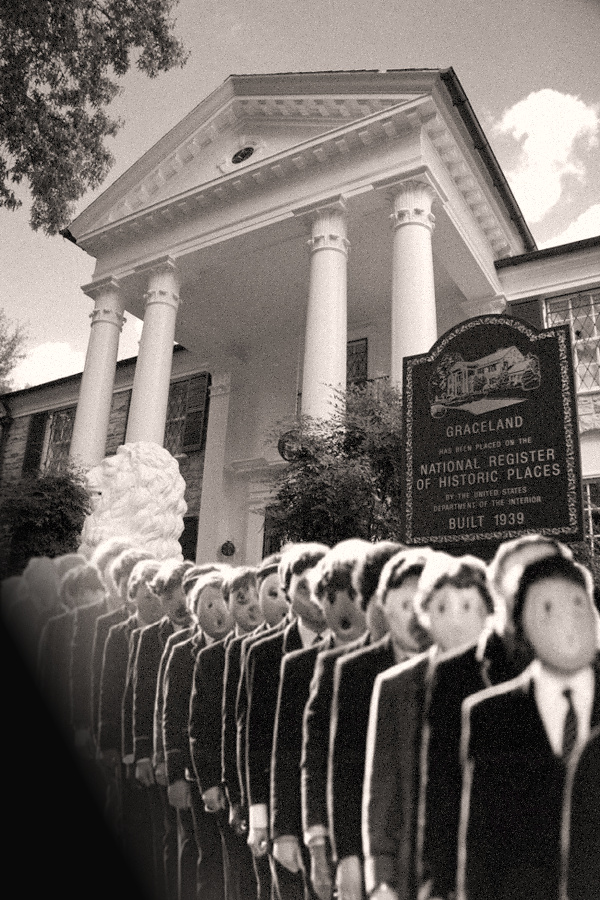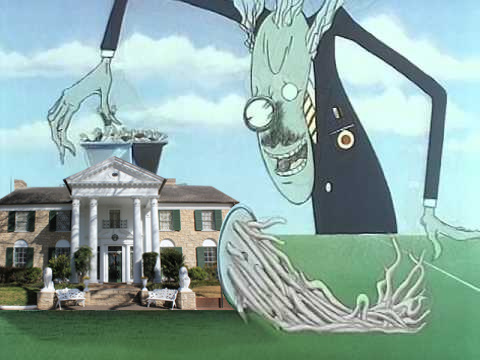 On this day the 26th of March
Born on this day back in 1886: Al Jolson.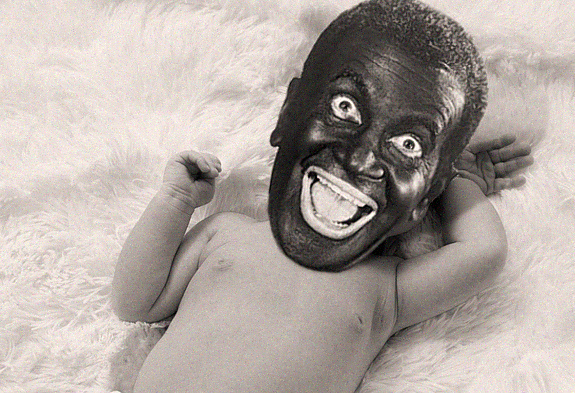 He came into the world, had his bottom was smacked and cried "Mammy"!
>
On this daythe 27th of March
Born on this day 1905: Leroy Carr, blues singer-songwriter, born in Nashville, Tennessee (d. 1935)
On this day back in 1958, Stereo albums were introduced.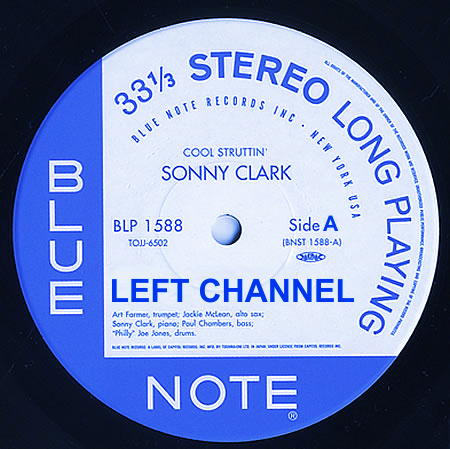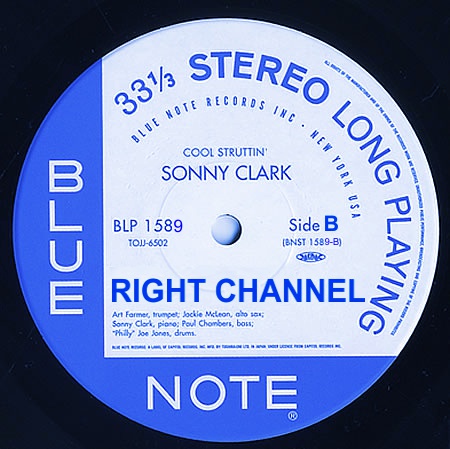 The first proto type had its inherent difficulties!
On this day the 28th of March
1958 William Christopher Handy, US conductor/composer (St Louis Blues), dies at 84 in New York
1974 Arthur Crudup, American blues singer and guitarist, dies of heart attack at 68

On this day back in 1967 Van Morrison recorded Brown Eyed Girl.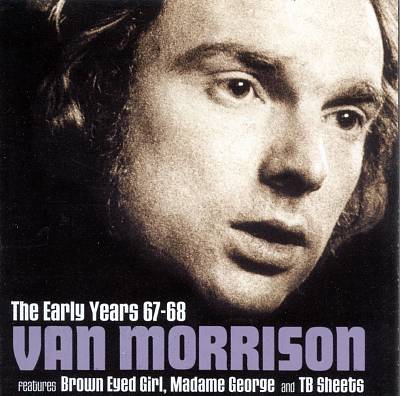 A gasp! Van beholds 2 brown eyes!
On this day the 29th of March
On this day back in 1978 Tina Turner is officially divorced from husband Ike. She takes nothing from the partnership, but revives her career with a startling comeback in the early '80s.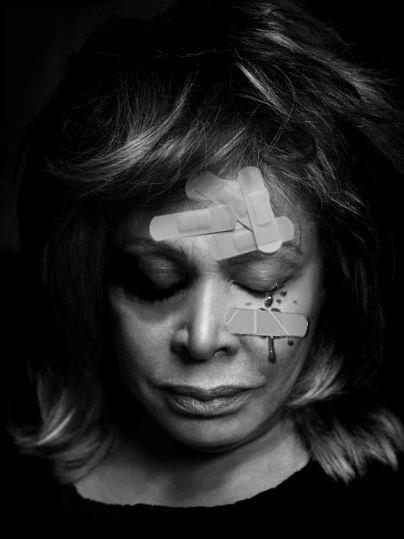 Tina leaves Ike and takes nothing but a few cuts and bruises!
On this day the 30th of March
On this day the 30th March back in 2012 "The Killer" was still married to his 7th wife!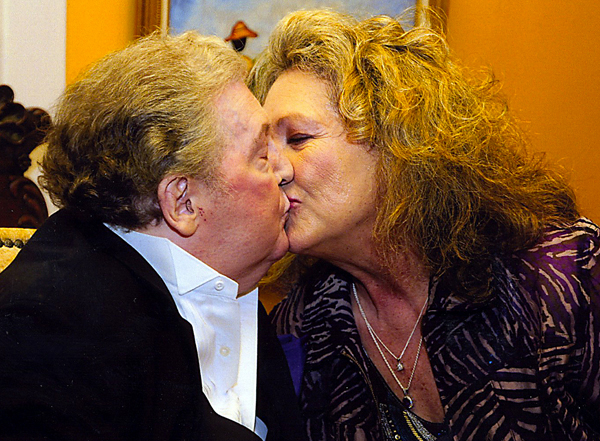 Resusitating "The Killer"!
On this day the 31th of March
On this day the 30th of March back in 1955 Fats Domino recorded "Blue Monday". Love this song, but then again I love most of Fats' songs. News his death in March 2015 have now been confirmed as a complete hoax and just the latest in a string of fake celebrity death reports. Domino is unlikely to ever perform again, which, at 87, is certainly his prerogative. He's more than earned his rest. His music from 1949 through the early 1960s with its energy and distinctive New Orleans rhythms occupies a special place in rhythm and blues and the cross over to rock and roll.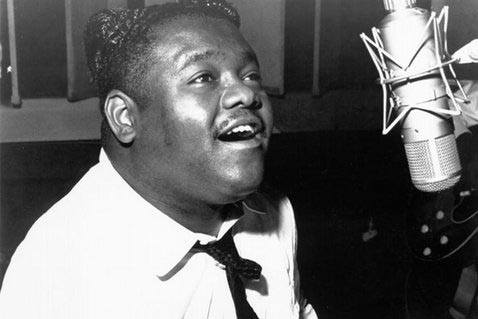 On this day the 31st of March back in 1949 RCA introduced the 45 rpm record, which eventually became the format of choice for "singles," becoming more popular than the 78 rpm format by 1958. I wonder what ever happened to my collection of 45 singles that I amassed in the 60's? Beatles, Stones, Cream, Hendrix, Animals, Vanilla Fudge etc. It all started with some Buddy Holly and Ricky Nelson singles that cousin Anthony passed onto me!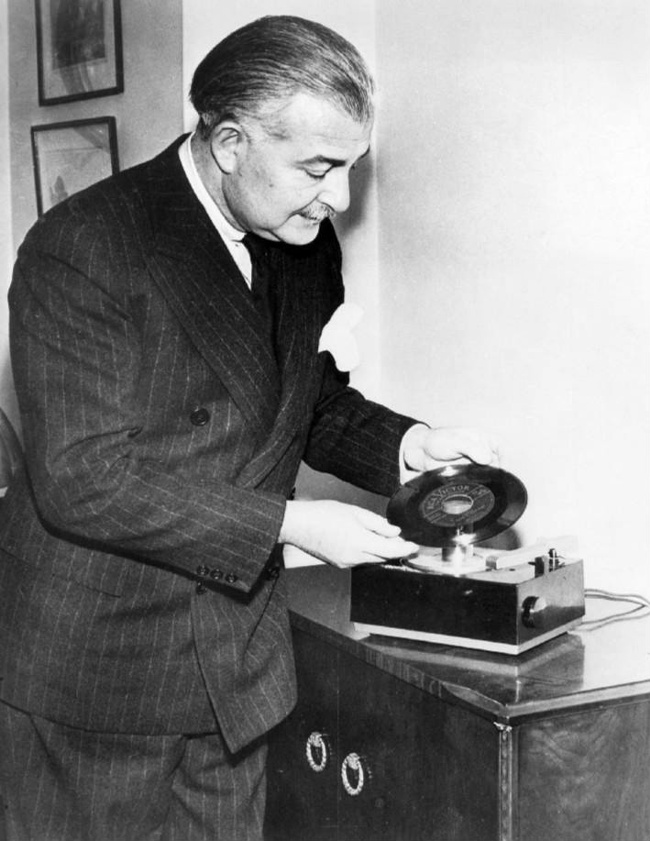 Arthur Fiedler demonstrating the new RCA Victor 45 rpm record and player
...and trying to work out side A from side B!