Advertise on this website? Bring your product or service to the attention of our ever increasing patronage.
Ring or email:
David Stoeckel
Editor: "www.sablues.org"
Mobile: 0408 085 821
Email :
sablues@sablues.org
"www.sablues.org" plays a vital role in promoting roots and blues music thro' its Website, E-Newsletters and Podcasts. We have been online since 1997 and podcasting since 2005.
We have over 2000 subscribers for our Email newsletter. Each of our Podcasts receives over 2000 downloads. Our network includes Community Radio Presenters, Record Stores, Venue Operators, Promoters, Musicians and Patrons.
" www.sablues.org " is a non profit organisation. Our running costs are covered through "sponsorship". Please consider the following sponsorship/advertising options on offer >
Sponsorship / Advertising Options
Ads can run for a 1, 2 or 3 month period.
PRICES:
$150 / 3 months
$100 / 2 months
$50 / 1 month

Ads can be placed on any of the following pages:

Ad on FRONT PAGE:
Index page
$150 / 3 months
$100 / 2 months
$50 / 1 month

Ad on GIG GUIDE PAGE:
Gig Guide
$150 / 3 months
$100 / 2 months
$50 / 1 month
Ad on PODCAST PAGE:
Podcasts
$150 / 3 months
$100 / 2 months
$50 / 1 month
Ad on SUBSCRIBERS PAGE:
Subscribers
$150 / 3 months
$100 / 2 months
$50 / 1 month
Ad in our E-NEWSLETTER:
Newsletter
.
Send out twice a month to our 1000+ subscribers.
$150 / 3 months
$100 / 2 months
$50 / 1 month
Ads are generally placed in the TOP RIGHT corner of the designated web page.
Payment generally made by DIRECT BANK TRANSFER
There is limited advertising space available. Secure yours now!
The ads below for past sponsors give you an idea of what you receive in return for your sponsorship. Ads are placed in the TOP RIGHT corner of the designated webpage or our E-Newsletters.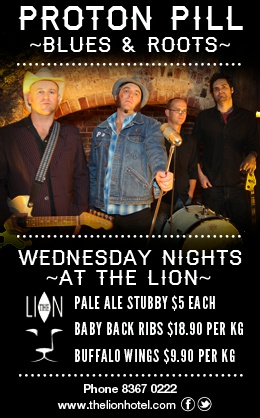 Legendary Party Hire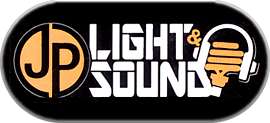 http://www.jplightandsound.com.au/
193c Payneham Rd, St Peters
mobile: 0413 166 079
Lighting | Sound | DJ Hire | Visual | Event Hire
Tell Jack sablues sent you and get 10% off!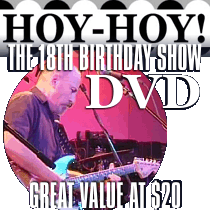 HOY-HOY! LIVE. THE 18TH BIRTHDAY SHOW DVD. $20
Guest appearances by Don Morrison, Chris Finnen and Michael Brown.
DVD available at SEMAPHORE WORKERS CLUB, BIG STAR (ADELAIDE), BASEMENT DISKS (MELBOURNE) or VIA EMAIL:
flang@internode.on.net

"Some say the best rehearsal room in Adelaide!"
Forestville. 150 meters south of Derringers
"Acoustically its like Adelaide has its very own Chess Records".
It is utilised by many musicians ...Frank Lang, Brown Bros, Women with standards, Flat on your Bacharach, Andy Seymour ...
This stand alone concrete bunker is 5 metres x 5 metres and has climate air cond, clipsal safety switches, plenty of power points, floating timber floor, whiteboard, music stand, Tama Drum Kit, Guitar stand, mike stands and leads. Sound system is 2 x JBL Eons and Mackie Desk. Get your band in their now and get that demo recorded. Multi day hire available.
Direct all enquiries to
Paul Sharman Ph: 0408 877769
No Depression
http://www.nodepression.net
A bimonthly magazine covering alt. country music.
#60 Nov-Dec 2005
Available at
Borders
on The Mall or
subscribe online
Reviews
Dolly Parton; Marah; Richmond Fontaine; Dar Williams; Ryan Adams & the Cardinals; Jerry Douglas; Jamie Oldaker; Jon Hardy & the Public; Junior Brown; Hackensaw Boys; Silver Jews; Blasters; For A Decade Of Sin.