The Roots and Blues Hour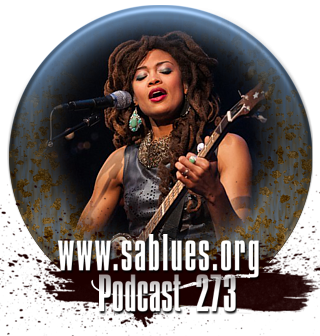 Podcast 273
from
www.sablues.org
PLAYLIST: ARTIST - ALBUM - TRACK.
1 Valerie June* - The Order Of Time - Got Soul.
2 Son Volt - Notes Of Blue - Cherokee St.
3 Nikki Lane - Highway Queen - 700,000 rednecks.
4 Fred Eaglesmith - Standard - Miss Mary Jane.
5 Sallie Ford - Soul Sick - Get Out.
6 Lee Palmer - Bridge - My Town.
7 Margo Price - Midwest Farmer's Daughter - Four Years of Chances.
8 Shovels & Rope - Little Seeds - The Last Hawk.
9 Sarah Spicer and Stephen Wrench - I.
10 Brigitte DeMeyer & Will Kimbrough - Mockingbird Soul - Broken Fences.
11 Busby Marou - Postcards From The Shell House - Best Part of Me.
12 Fiona Brown - Demons - Speak My Mind.
13 Gurf Morlix - The Soul & The Heal - Quicksilver Kiss.
14 Rhiannon Giddens - Freedom Highway - At the Purchaser's Option.
15 Chuck Prophet - Bobby Fuller Died For Your Sins - Coming Out In Code.
16 Carly Thomas - Explode - Montreal Train Song.
17 The Routes - In This Perfect Hell - Thousand Forgotten Dreams.
*pictured
Audio Stream Quality: MP3 CBR 44100Hz 320kbps.
DOWNLOAD
to your mobile media device.

Podcast 273. March 2017's edition of THE ROOTS & BLUES HOUR
featuring Sally Ford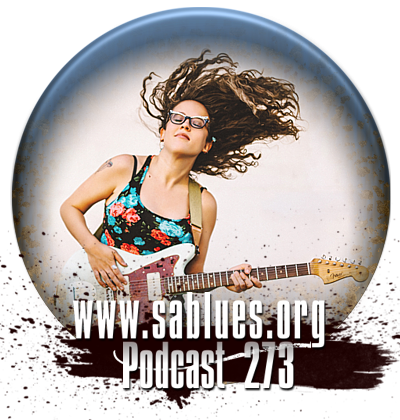 Subscribe to SA Roots& Blues
(It's FREE) and obtain your 'user name' and 'password' to the 'Subscribers' page and download the latest quality MP3 podcasts to your Player!
'The Roots and Blues Hour'
Once a month Jerome Douvendahns presents a rich mature selection from the genres of roots, alt. country, blues, folk and indie alt. rock. Each podcast highlights new and recent releases from these genres. Podcast duration is about an hour.
Thanks to the musicians, promoters and distributors who have allowed us to present their music.