June 2017's BLUES TIME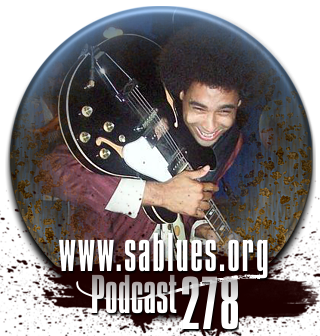 Podcast 278
from
www.sablues.org
1 Lloyd Spiegel - Devil On My Shoulder.
2 Selwyn Birchwood* - Pick Your Poison - Reaping Time.
3 Boogie Patrol - Man On Fire - Foolish Mind.
4 Taj Mahal & Keb' Mo' - TajMo - Don't Leave Me Here.
5 Janiva Magness - Blue Again - I Love You More Than You'll Ever Know.
6 Nina Massara - Watch Me - Watch Me.
7 Jerry Leger - Nonsense and Heartache - Coat On the Rack.
8 Southern Avenue - Southern Avenue - Peace Will Come.
9 Chris Antonik - Monarch - Love, Bettike.
10 Vintage #18 - Grit - Love Hangover.
11 Peter Karp - Alabama Town - Alabama Town.
12 Tyler Yarema and His Rhythm - Gotta Bran' New Suit - Exactly Like You.
13 Dogleg Steve - Squeaky Shoes Blues - Walk my dog.
14 The Masonics - Obermann Rides Again - Come On My Little Darlin'.
15b Bobby Messano - Bad Movie - Come To Your Senses.
16 Louise Taylor - Tangerine - Riderless Pony.
17 Jarkka Rissanen & Sons of The Desert - Hybrid Soul - Detroit Blues.
*pictured
Audio Stream Quality: MP3 CBR 44100Hz 320kbps.
DOWNLOAD
to your mobile media device.

Podcast 278. June 2017's edition of BLUES TIME
featuring Nina Massara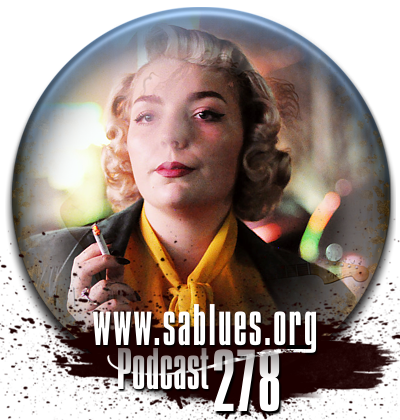 Subscribe to SA Roots& Blues
(It's FREE) and obtain your 'user name' and 'password' to the 'Subscribers' page and download the latest quality MP3 podcasts to your Player!
'The Roots and Blues Hour'
Once a month Jerome Douvendahns presents a rich mature selection from the genres of roots, alt. country, blues, folk and indie alt. rock. Each podcast highlights new and recent releases from these genres. Podcast duration is about an hour.
Thanks to the musicians, promoters and distributors who have allowed us to present their music.