September 2017's BLUES TIME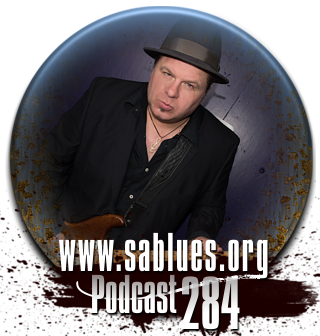 Podcast 284
from
www.sablues.org
1 Jason Buie* - Driftin' Heart - Government Man.
2 Wily Bo Walker and Danny Flam - Did I Forget.
3 Simon Kinny-Lewis - Catfish - Baby How Long.
4 Jimmie Bratcher - This is Blues Country - Honky Tonk Blues.
5 Nancy Wright - Playdate - Good Loving Daddy.
6 Gregg Allman - Southern Blood - My Only True Friend.
7 Eilen Jewell - Down Hearted Blues - I'm A Little Mixed Up.
8 Valerie June - Pushin' Against A Stone - Workin' Woman Blues.
9 Kings & Associates - Tales Of A Rich Girl - Tales Of A Rich Girl.
10 Mick Kidd with Dave Blight - Menu of Sin - Deja Vu Blues.
11 Cal Williams Jr & Kory Horwood - Winter Dove - I Can't Get Well No More.
12 Keith Hall Blues Band - The Thrill - The Thrill.
13 Nikko & Snooks - Nikko & Snooks - Darker days.
14 Thirty Two Twenty - Walk the Talk.
15 The Wildcat O'Halloran Band - Hot Pulldown - 4. 51 Right 49 Wrong.
16 Steely Dan - Aja - Josie.
*pictured
Audio Stream Quality: MP3 CBR 44100Hz 320kbps.
DOWNLOAD
to your mobile media device.

Podcast 284. Septt 2017's edition of BLUES TIME
featuring Nancy Wright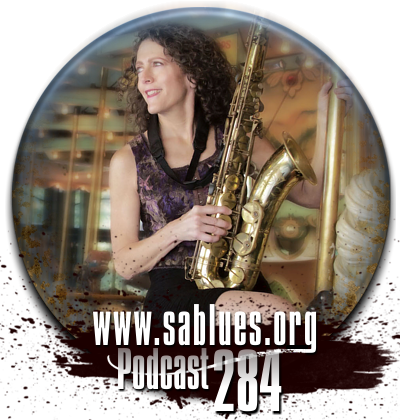 Subscribe to SA Roots& Blues
(It's FREE) and obtain your 'user name' and 'password' to the 'Subscribers' page and download the latest quality MP3 podcasts to your Player!
'The Roots and Blues Hour'
Once a month Jerome Douvendahns presents a rich mature selection from the genres of roots, alt. country, blues, folk and indie alt. rock. Each podcast highlights new and recent releases from these genres. Podcast duration is about an hour.
Thanks to the musicians, promoters and distributors who have allowed us to present their music.