Jan 2018's BLUES TIME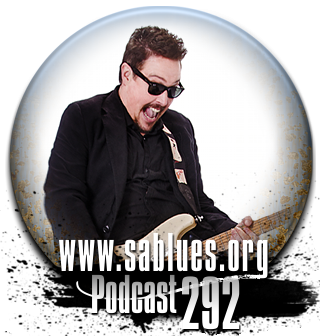 Podcast 292
from
www.sablues.org
1 Billy Walton* Band - Soul of A Man - Green River.
2 Heather Newman - Burn Me Alive - Bring the Swing.
3 Ronnie Earl & the Broadcasters - The Luckiest Man - Ain't that Lovin' You.
4 John McNamara - Rollin' With It - Bad Reputation.
5 The Fleurieu Bluesbreakers - The Devil Lives Down My Street - The Devil Lives Down My Street.
6 Free World - What It Is - The Shape I'm In.
7 Brantley Gilbert - The Devil Don't Sleep Deluxe Edition - The Weekend.
8 The Reverend Shawn Amos -2017.
9 TK Reeve - Caddi Stomp.
10 Les Copeland - Don't Let The Devil In - Anna Lee.
11 Al Corte' - Mojo - I'll Never Lose My Love for The Blue.
12 Strange Angels in Flight with Elmore James featuring Bettye LaVette - Person To Person .
13 The Jimmy Zee Band - What you see is what you get - Time Will Heal Everything.
14 Carl Verheyen - Essential Blues - Someday After a While.
15 American Epic - Memphis Jug Band - On the Road Again.
16 Likho Duo - Blues and The World Beyond - Black Dog.
17 Radio Moscow - New Beginnings - Woodrose Morning.
*pictured
Audio Stream Quality: MP3 CBR 44100Hz 320kbps.
DOWNLOAD
to your mobile media device.

Podcast 292. Jan 2018's BLUES TIME SPECIAL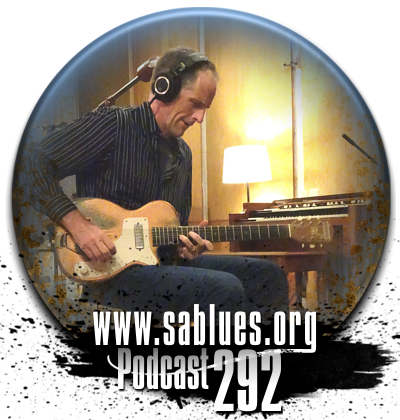 Rick Holmstrom ...one of the Strange Angels in Flight with Elmore James!
Subscribe to SA Roots& Blues
(It's FREE) and obtain your 'user name' and 'password' to the 'Subscribers' page and download the latest quality MP3 podcasts to your Player!
'The Roots and Blues Hour'
Once a month Jerome Douvendahns presents a rich mature selection from the genres of roots, alt. country, blues, folk and indie alt. rock. Each podcast highlights new and recent releases from these genres. Podcast duration is about an hour.
Thanks to the musicians, promoters and distributors who have allowed us to present their music.