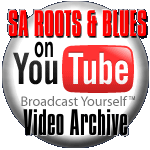 Charlie Patton is one of the central early musicians of the Delta Blues genre. His percussive guitar style and earthy vocal delivery are the elements that have came to characterise the region's blues style. In 2014 Patton's "High Water Everywhere, Parts I & II" was inducted into The Blues Hall of Fame as "A Classic of Blues Recording".
In 2008 I created a little video clip as a homage to Charlie Patton. It features one of my favourite Patton songs 'High Water Everywhere, part 2'. I made use of Patton's grave marker that musician John Fogerty financed back in 1990. I uploaded the clip to YouTube and thought nothing more of it ...until the comments started flooding in. 39,000 views later, the controversy over the clip still rages. I still get emails about it. No death threats have been received thus far. When you get a moment call into YouTube and have a look at what all the fuss is about: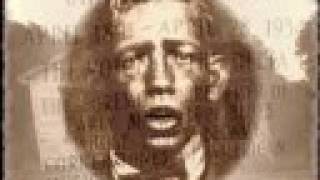 Charlie Patton clip:
https://www.youtube.com/watch?v=rVdMz6aMj1Q
Read the array of comments. Some folks don't get out much! Pick the comments that belong here


https://www.youtube.com/all_comments?v=rVdMz6aMj1Q
Despite the protests and feeling somewhat embarrassed over my amateurish efforts with this clip, I thought I would create a more polished one.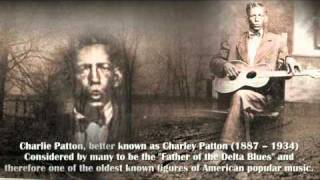 Charlie Patton: "Screamin' and Hollerin' the Blues".
https://www.youtube.com/watch?v=0uTPgjmThCw&list=TLpWjDCSyCsprZzSdaiYSMnA54rfl97jeC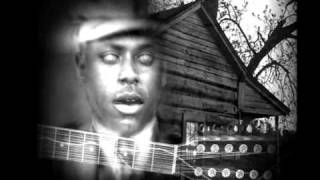 The sablues channel on YouTube has a number of other clips that have incited some hate mail also. Call in and have a browse.
https://www.youtube.com/user/sablues/featured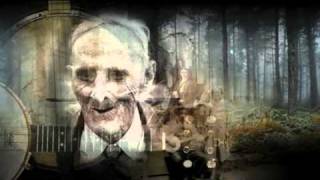 "In The Pines"
https://www.youtube.com/watch?v=KcMX0s1fU1I&list=TLQWOuAMW6mUXpHUJOkA4BKuiKJipome8W
A video clip featuring: Roscoe Holcomb, Leadbelly, Charlie Louvin, The Greatful Dead, Earl Scruggs, Dave Von Ronk, The Carter Sisters, Bow Thayler, Hugo Race, The Osbourne Brothers, Erin Bode and The Oak Ridge Boys.
Video by David Stoeckel
www.sablues.org
"In the Pines", also known as "Black Girl" and "Where Did You Sleep Last Night", is a traditional American folk song which dates back to at least the 1870s, and is believed to be Southern Appalachian in origin. The identity of the song's author is unknown, but it has been recorded by many artists in numerous genres.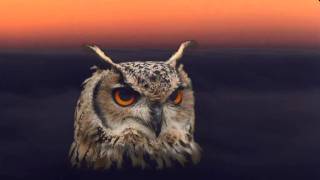 Jack Rose. "Song for the Owl".
From the album 'The Black Dirt Sessions'. 2010.
https://www.youtube.com/watch?v=mELP4sIWSdY
Video by David Stoeckel.
www.sablues.org
Jack Rose was an inventive and self-taught player on acoustic six-string, 12-string, and lap steel guitar.
Rose's burgeoning career was cut short when died on Friday, December 4, 2009, of a heart attack. He was 38 years old.