INTERSTATERS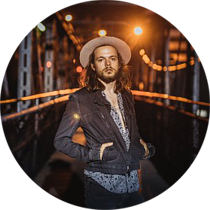 SHAUN KIRK
HOWLIN' AT THE MOON TOUR
Friday, 27th April - Wheatsheaf Hotel, Adelaide, SA



ROOTS AND BLUES SHOWS @ THE FRINGE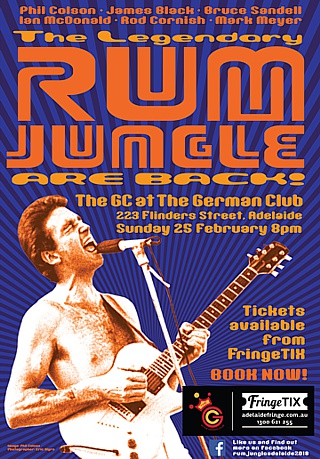 Rum Jungle
The German Club
223 Flinders St
8pm Sunday February 25th
https://www.adelaidefringe.com.au/fringetix/the-legendary-rum-jungle-af2018
Smooth & Swampy Blues
Adelaide-based blues collective The Furball Express stomp, strum and croon their way through swampy blues classics
https://www.adelaidefringe.com.au/fringetix/smooth-swampy-blues-af2018
A History Of Early Blues
Cal Williams Jr, Kory Horwood and Canadian harp maestro Will Kallinderis guide you through the songs and stories of early blues.
https://www.adelaidefringe.com.au/fringetix/a-history-of-early-blues-af2018
ARBA Blues at the Fringe
KINGS & ASSOCIATES supported by Nikko & Snooks.
https://www.adelaidefringe.com.au/fringetix/blues-at-the-fringe-af2018
Lead Belly
The Hushes journey through the songs of Huddie Ledbetter
https://www.adelaidefringe.com.au/fringetix/lead-belly-af2018
The Teskey Brothers
Honouring the Motown sound and making it their own, Aus 4-piece, The Teskey Brothers
https://www.adelaidefringe.com.au/fringetix/the-teskey-brothers-af2018
A Taste of Rhythm & Blues
BLACKHAWKS present an evening of fabulous New Orleans Rhythm Blues & Roots music, coupled with fully catered dinner.
https://www.adelaidefringe.com.au/fringetix/a-taste-of-rhythm-blues-af2018
---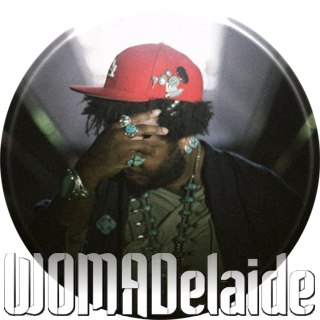 WOMADelaide
9-12 March 2018
Botanic Park, Adelaide, SA.
Info and tickets:
www.womadelaide.com.au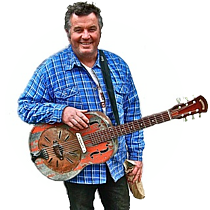 Don Morrison
www.donmo.com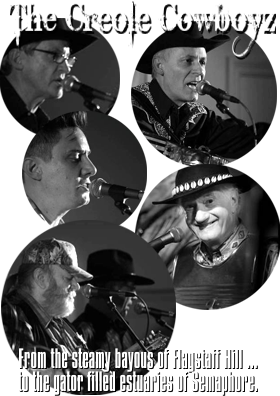 "BoyZ-NoyZ" newsletter:
subscribe@creolecowboyz.com
The Creole Cowboyz
From the steamy bayous of Flagstaff Hill to the gator filled estuaries of Semaphore come these good ol' boys toting their fiddle, accordion, mandolin, rubboard and gittars. Whilst these origins might explain the soggy instruments, the music definitely is not.
The spiritual heartland for the Creole Cowboyz is South Louisiana and the religion is Cajun and Zydeco music. The Creole Cowboyz bring a unique rootsy sound and style of music to our shores with a clear message…..it's all about dance and letting the good times roll. As well as originals, the Creole Cowboyz play the popular standards of South Louisiana and covers of past hits that have been beaten into Cajun/Zydeco submission.
With decades of total band experience, the BoyZ are:
'Dixie' Darryl Green: Vocals, Guitars, Button Accordion, Harp
Mikey Green: Vocals, Fiddle and Guitars
Brent Miller: Vocals, Electric Bass, Mandolin, Guitars
Peter Harris: Vocals, Electric Bass, Guitars, Drums
Peter Briggs: Vocals, Rubboard, Didgeridoo, Percussion
Steve Oppes: Vocals, Keyboards, Piano and Button Accordions
Goldstein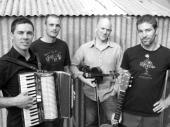 www.goldsteinband.com