Www.sablues.org promotes roots and blues to an ever increasing local, national and international audience. We have been doing so since 1997. 
www.sablues.org
is our primary means for promotion. Our web site offers a
Gig Guide, Podcasts, CD Reviews, Video Clips, Gallery, News, Features and Touring updates
. Our fortnightly
Newsletter
is emailed to our 2000+ subscribers. Subscribing to www.sablues.org is free. Contributions are gratefully received. Items are included in Newsletter Bulletins and on the Web Site at the editor's discretion. Direct correspondence to: david@sablues.org. See contact page for further details.
www.sablues.org
webalizer stats(March 2017):
Total Hits 209939
Total Visits 7972
Our Podcasts receive over 2000 downloads/month.
Our podcast RSS feed gets over 40,000 hits/month.
Our fortnightly
Newsletter
is emailed to our 2000+ subscribers.
Subscribing to www.sablues.org is free.
Our network includes Promoters, Venue Operators, Community Radio Presenters, Record Store Propietors, Musicians and Patrons.
We spread the word effectively and fast!
We are a non-profit, non-commercial organisation. Running costs are met by the editor. All time is given freely. We do accommodate a small amount of advertising ( primarily to help cover our web hosting costs). You can bring your music related product or service to the attention of our ever increasing patronage through advertising and thereby assist us in promoting roots and blues music in South Australian. View
Sponsorship and Advertising Options
.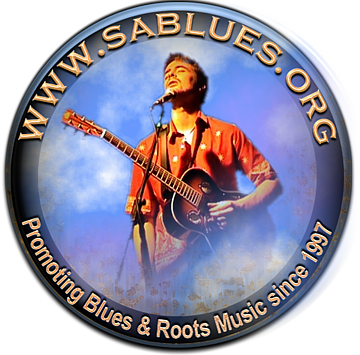 Attention Musicians, Promoters and Distributors!
Want www.sablues.org to assist with the promotion of your music related product of service? Contact the editor ( via
email
or telephone 0408 085 821 ).
Post hardcopy review items ( CDs, DVDs, Books, magazines etc ) to:
SA Roots and Blues
49 Bowen Road
Tea Tree Gully SA 5091

Australia

Send digital press kits and softcopy promotional material via emai to:
sablues@sablues.org
"www.sablues.org" is a non profit organisation. We offer our services freely because of our affinity with roots and blues music and our wish to promote it as widely as possible!
David Stoeckel.
Editor of "www.sablues.org".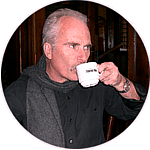 About Roots and Blues Music
.

"At the beginning of the 20th Century, the term "folk music" was used by scholars to describe music made by whites of European ancestry. Folk songs communicated the hopes, sorrows and convictions of ordinary people's everyday lives. The definition of folk music has been expanded to include the song styles of African Americans of the Mississippi Delta, Cajuns of southwest Louisiana, Native Americans and Mexican-Americans. It was sung in churches, on front porches, in the fields and other workplaces, while rocking children to sleep, and at parties. The melodies and words were passed down from parent to child, though songs - and their meanings - often changed to reflect changing times.


"Hillbilly" and "race" records become profitable recording industry genres that popularize regional music. The emergence of radio broadened audiences and helped the cross-fertilization of various musical forms. In the 1960s, awareness of folk songs and musicians grew, and popular musicians began to draw on folk music as an artistic source as never before. "Folk music" then became a form of popular music itself, popularized by singer/songwriters such as Bob Dylan, who helped pioneer the intimate, often acoustic performing style that echoed that of community-based folk musicians.
Music writers, scholars and fans began to look for new ways to describe the diverse array of musical styles still being sung and played in communities spreading across America and now throughout the world. The term "roots music" is now used to refer to this broad range of musical genres, which includes blues, gospel, traditional country, alt.country, folk, cajun and zydeco. " *