BEST ALBUM COVERS OF 2016
www.sablues.org gets Jerome Douvendahns to survey some of the so called top album covers of 2016
and present his top album covers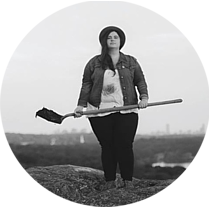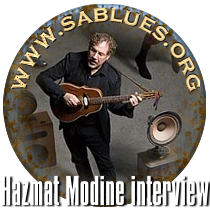 David Stoeckel chats with
Wade Schman of Hazmat Modine
' ahead of the band's 2016 WOMADelaide engagement.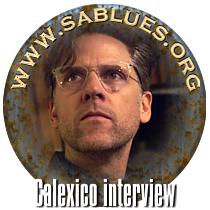 JOEY BURNS (Calexico) interview
David Stoeckel chats with Joey Burns of Calexico ahead of the band's 2016 WOMADelaide engagement in March.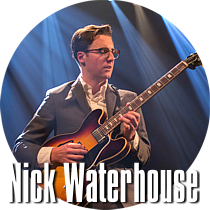 NICK WATERHOUSE Interview
David Stoeckel chats with Nick Waterhouse ahead of his WOMADelaide engagement in March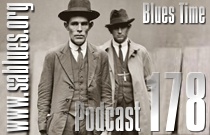 Making the album about Australia was a priority. I didn't however, want it to sound Jingoistic...
David Stoeckel chats with Russell Morris about his latest album 'Sharkmouth'.
Russell Morris's 'Sharkmouth features in
Podcast 178

These days I'm playing a Collings twelve-fret cutaway that I'm in love with ...
SARB chats with Chris Smither
'Time Stands Still' Chris Smither's latest CD is out now!
Catch this engaging roots and blues troubadour at The Trinity on March 11 and 12 ...and time will be arrested! See
Touring
for more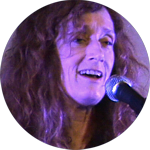 I've gotten into looping the electric guitar, and it's a lot of fun...
SARB chats with Patty Larkin.
"Take me where the sun is shining,
take me down the Highway Dancing."
Latest CD by The Yearlings


"South Australian duo The Yearlings (Robyn Chalklen and Chris Parkinson) have created an album of outstanding beauty. It breathes."


Jen Cloher
's debut album 'Dead Wood Falls' was released on Monday March 20th. It is already receiving stellar reviews from the music press. Jen is scheduled to showcase the album along with her band "The Endless Sea" at Jive on Saturday the 10th of June.
SARB was fortunate enough to catch up with Jen and chat to her about her music.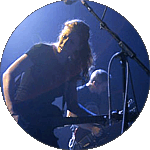 Kathleen Edwards
, a 26-year-old Canadian singer-songwriter whose 2003 debut Failer started as an indie project recorded with friends in the Ottawa music scene. "No Depression" said the album marked "the arrival of a rare talent." Febuary sees the arrival of Kathleen Edwards in Australia for a quick tour of 4 engagements ...which doesn't include Adelaide. Maybe next time. In the mean time
SA Roots and Blues was able to catch up with Kathleen Edwards and ask her a few things about her music.


"Wayward" with Corrina Steele!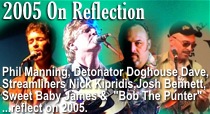 "2005 ... on reflection!"
Best music events? Best CDs? Most impressive new artists? Books? Movies? SA Roots and Blues caught up with
Phil Manning, Detonator "Doghouse Dave", "Streamliners" Nick Kipridis, Josh Bennett, Sweet Baby James and "Bob The Punter"
and asked them to reflect on 2005.

Barrie McAskill

Adelaide's own rock legend!
"
This Could Be Big
! 30 Years at the Dag End of The Australian Music Industry" by Don Morrison. Read
Lone Tony Joe's review
.
"I reckon it offers invaluable cultural insights for generations X and Y (...what not available for my ipad!?!) For those baby boomers out there, it's just plain entertaining!"
SARB Editor .
SA Roots and Blues, curious about the
UK music scene
has prompted subscriber Shane to send through some reports. His first blog is about
Glastonbury
! Whether you are of the Woodstock vintage, a Womadelaidian, a Byron Bayer or a Big Day Outer we have all heard of Glastonbury. What's it like? A mixture of music genres on multiple stages and many difficult choices ...
Shane reports
.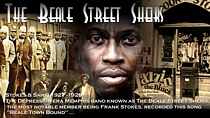 The Beale Street Sheiks
(Stokes & Sane) 1927 -1929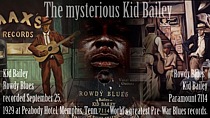 The mysterious Kid Bailey
"Rowdy Blues"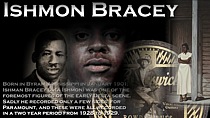 Born in Byram, Mississippi in January 1901,
Ishmon Bracey
was one of the foremost figures of the early Delta scene.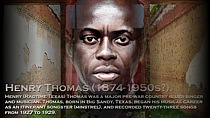 Henry (Ragtime Texas) Thomas
began his musical career as an itinerant songster (minstrel), and recorded twenty-three songs from 1927 to 1929.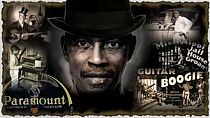 Willie Brown
was an American delta blues guitarist and singer. He played with such notables as Charley Patton, Son House, and Robert Johnson.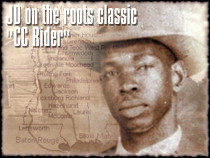 JD gives the lowdown on
the roots classic "CC Rider"
.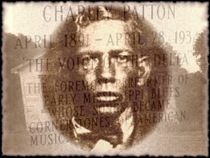 Charlie Patton
(1891 - 1934) one of the first great Delta bluesman.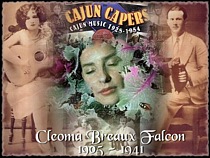 Cleoma Breaux Falcon 1905 - 1941
First Cajun lady to be inducted into the Cajun Music Hall of Fame.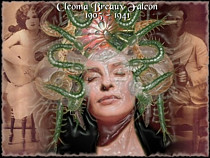 'C'est Si Triste Sans Lui'
Anthology of American Folk Music. Disk 6. Track7.