The Roots and Blues Hour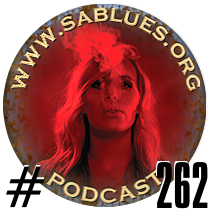 Podcast 262 from www.sablues.org
ARTIST | ALBUM | TRACK
1 Elise Davis* - The Token - Benefits.
2 Owen Campbell - Breathing Bullets - Howlin' Now.
3 Bev Zizzy - Standing on the platform of Kindness - Ride into the Wind.
4 The Black Sorrows - Faithful Satellite - Carolina.
5 Dawes - We're All Gonna Die - Roll with the punches.
6 Don Morrison - Fly Away - Open Road.
7 Taasha Coates & Her Melancholy Sweethearts - This House Is Gonna Burn.
8 John Paul White - Beulah - What's So.
9 Gallie - The Occoquan River - Long May Your Days Be Gold.
10 The Missendens - New Horizon - New Horizon.
11 Trevor Alguire - Perish in the light - My Sweet Rosetta.
12 Tracy K - What's the Rush – Time Machine.
13 Amanda Shires - My Piece of Land - My Love.
14 Liz Longley - Weightless - Weightless.
15 Justin Rutledge - East – Unsettled.
16 Elouise - Deep Water - Deep Water.

Audio Stream Quality: MP3 CBR 44100Hz 320kbps.
DOWNLOAD
to your mobile media device.

Thanks to the musicians, promoters and distributors
who have allowed us to present their music.
Podcast 262 Oct. 2016's "Roots and Blues Hour" features
Elise Davis from the album "The Token"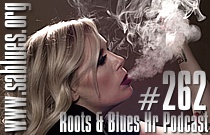 and The Black Sorrows from "Faithful Satellite"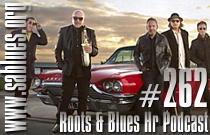 Subscribe to SA Roots& Blues
(It's FREE) and obtain your 'user name' and 'password' to the 'Subscribers' page and download the latest quality MP3 podcasts to your Player!
'The Roots and Blues Hour'
Once a month Jerome Douvendahns presents a rich mature selection from the genres of roots, alt. country, blues, folk and indie alt. rock. Each podcast highlights new and recent releases from these genres. Podcast duration is about an hour.