FASCINATING, OBSCURE, MURKY, CONTENTIOUS AND DISCOURTEOUS!
Bulletins that delve into the history of roots, blues and rock music thanks to some extensive and at times ill founded research by Dr Jerome Douvendahns.


On this day in April
1
|
2
|
3
|
4
|
5
|
6
|
7
|
8
|
9
|
10
|
11
|
12
|
13
|
14
|
15
|
16
|
17
|
18
|
19
|
20
|
21
|
22
|
23
|
24
|
25
|
26
|
27
|
28
|
29
|
30
On this daythe 1st of April
Born 1895: Alberta Hunter, blues singer/composer (Downhearted Blues)

Blues singer LUCILLE BOGAN was born on this day the 1st April in 1897 Amory, MS. (d. 10 August 1948; Los Angeles, CA). Also known as Bessie Jackson she was the first black blues artist to record on location, that is, outside Chicago or New York. Her most famous songs are ''Sweet Patunia,'' ''Sloppy Drunk Blues,'' and especially ''Black Angel Blues,'' which was later covered by B. B. King as ''Sweet Little Angel.''
1984 MARVIN GAYE, at the age of 44, was killed by his father . Gaye's father received probation after he pleaded guilty to voluntary manslaughter.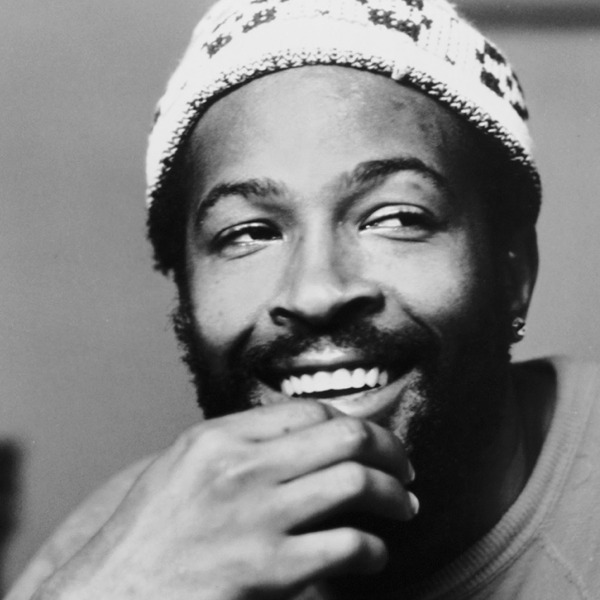 Prior to the incident Marvin was telling his Dad that their family name in the late 17th century literally meant "carefree" implying "uninhibited by moral constraints." A gay woman was a prostitute, a gay man a womanizer and a gay house a brothel. An argument ensued and Mr Gaye Senior, a devout Baptist was beside himself when told that in the 1960s gay had shifted from referring to a heterosexually unconstrained lifestyle to being specifically that of a homosexually unconstrained lifestyle. Maybe a lengthy spell in prison will change his outlook.
On this day back in 1966, The Troggs recorded 'Wild Thing' at Regent Sound Studio in London. The song went on to be a No.1 US and No.2 UK hit in June the following year. The track was recorded in one complete take (take two).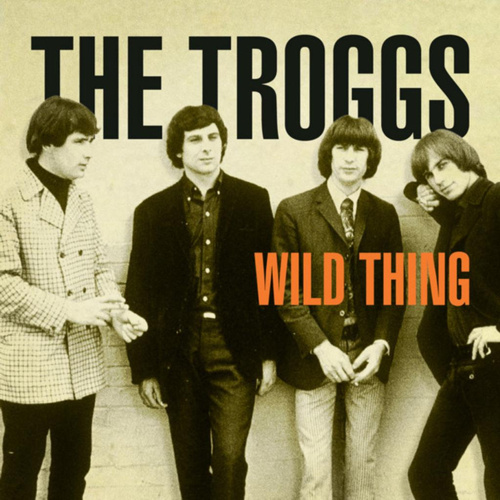 On this day the 1st of April back in 1970, as an April Fool's joke, John Lennon and Yoko Ono issued a statement to the press that they were having dual sex change operations.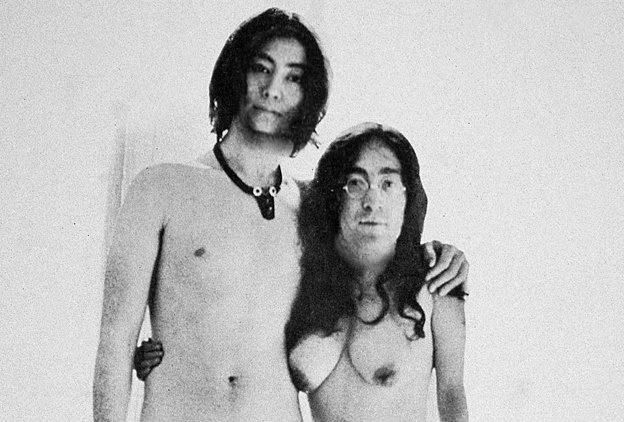 John and Yoko after their operation!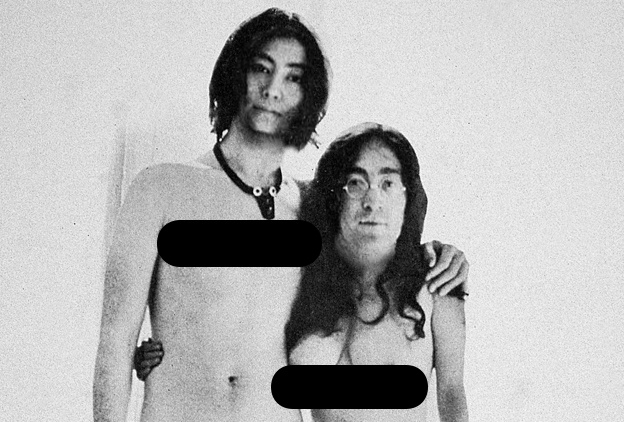 Ah!. That's better. Good thing I cropped out the bottom of the photo
On this day the 1st of April back in 1976, Pink Floyd guitarist David Gilmour's house was broken into with thieves taking guitars valued at over £7,000.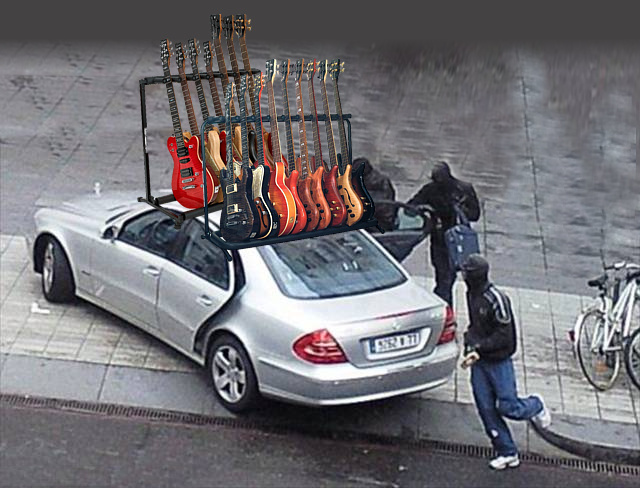 Police are now looking for this car!
On this daythe 2nd of April
Back in 1967 Steve Winwood left the Spencer Davis Group to form Traffic.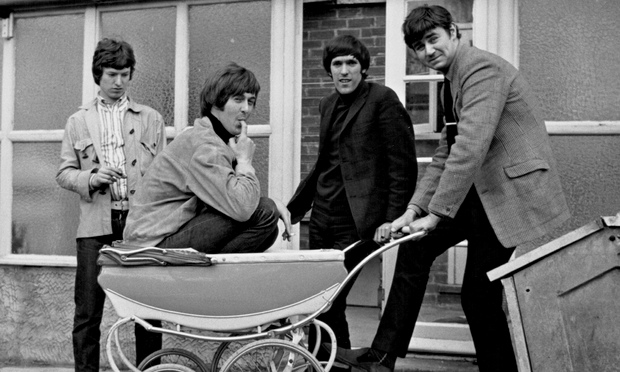 Winwood was the youngest but most mature member of the group. No wonder he left them holding the baby!

BIG BAD SMITTY died on this day the 3rd of April back in 2002.
(b. John Henry Smith, 11 February 1940; Vicksburg, MS)
In 1958, he settled in Greenville, Mississippi, and began developing his raw and gritty guitar and vocal style while playing with local musicians Roosevelt ''Booba'' Barnes and L. V. Banks in the area's tough juke joints. His early musical influences included Frankie Lee Sims, Lightnin' Hopkins, and Howlin' Wolf.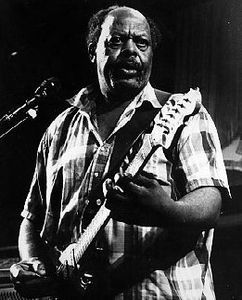 On this day the 2nd of April 1967, 154 Austrian Rolling Stones fans were arrested when a riot broke out at a 14,000-seated Town Hall gig; a smoke bomb was thrown on the stage.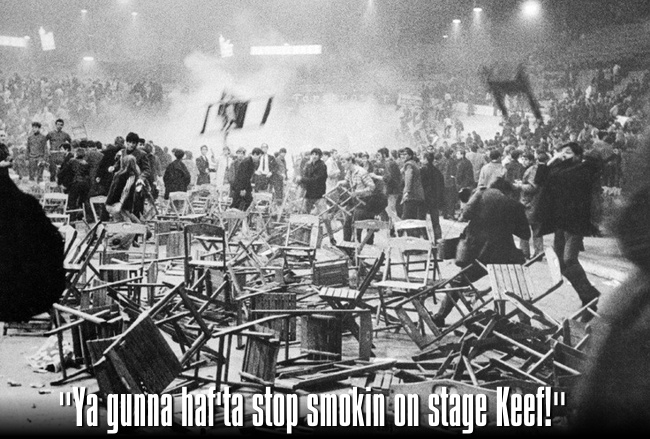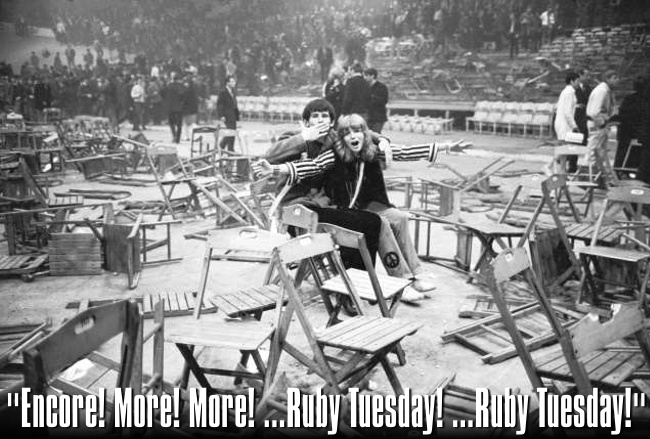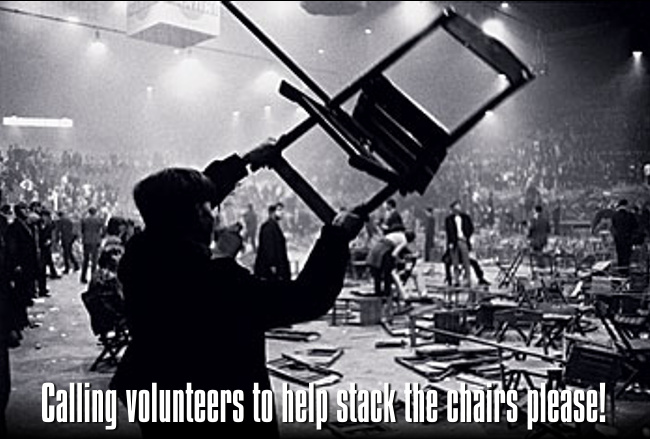 On this day the 3rd of April
On this day back in 1975 Steve Miller was charged with setting fire to the clothes of Benita DiOrio, and resisting arrest. The charges were dropped the next day because the police couldn't ID him!.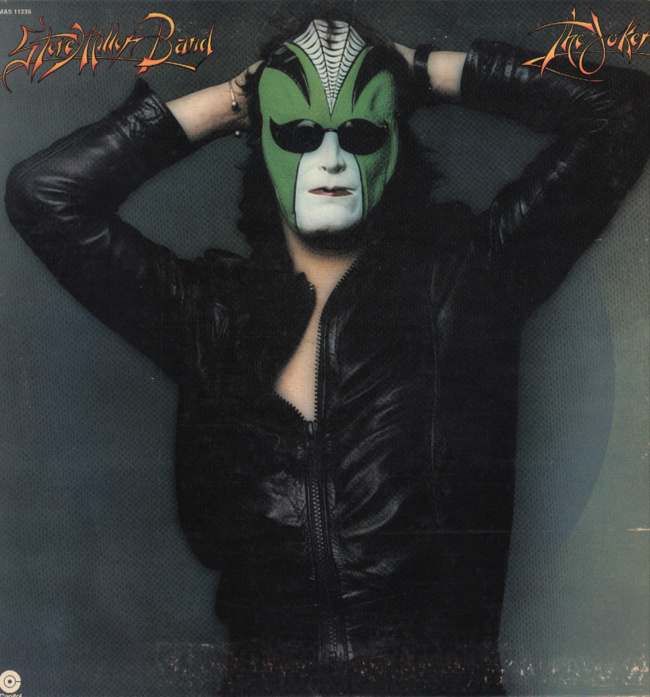 In costume at the time and with his vision impaired, Miller said
" If I knew she wasn't in them at the time, I wouldn't have set them alight!"
On this day in 2015 Jerome enjoyed a coffee at Cafe Du Nord downstairs at Central in Sydney. The coffee was made much more enjoyable with this wall display of many of the great blues artists. Maybe the gap at the bottom should have had one of Hound Dog Taylor.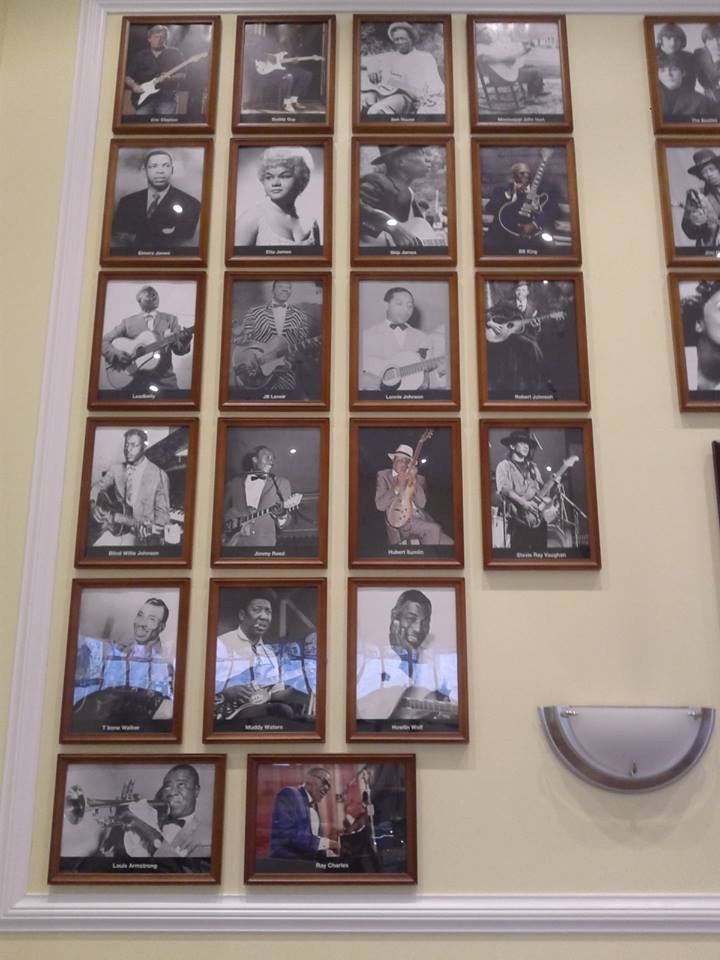 3rd of April 1979, Kate Bush kicked off the 28-date 'Tour Of Life' trek making her concert debut at Liverpool's Empire Theatre, England.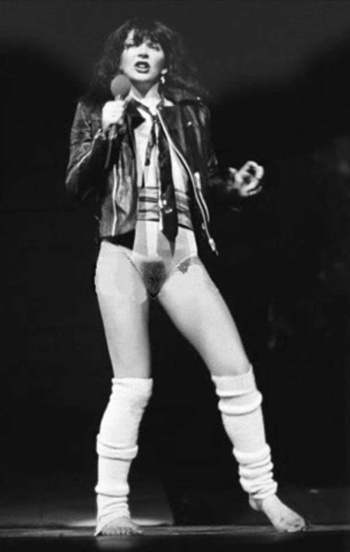 Bush on stage in Liverpool

On this day the 4th of April
MUDDY WATERS was born McKinley A. Morganfield on April 4, 1913, at a small enclave in Issaquena County, Mississippi, known as Jug's Corner. The nearest town on the map, where the family went for commerce and mail, was in neighboring Sharkey County, a small place called Rolling Fork that was on the train tracks. Muddy usually cited Rolling Fork as his home. The area, near the Mississippi River, was wet, and his grandmother nicknamed him because of the mud puddles in which he played.
(Good thing they listened to grandma instead of ma. She was always telling McKinley to get out of the f#%kin' mud!)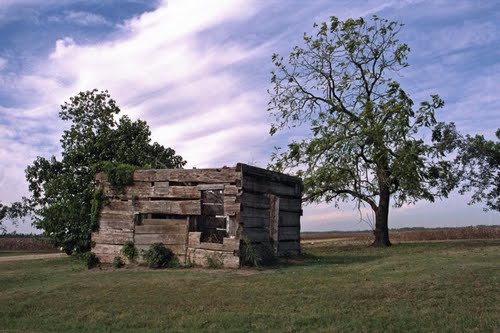 Muddy Waters was first recorded on the front porch of this cabin located on Stovall Farms just outside of Clarksdale, Mississippi by folklorist Alan Lomax in 1941.
GARY MOORE was born on this day 4 April 1952 in Belfast, Northern Ireland
After achieving worldwide popularity as a hard rock guitar virtuoso, Moore made a sudden shift to the blues with the release of Still Got the Blues (1990, Charisma). Guest ppearances by Albert Collins and Albert King, and Moore's still impressive way of guitar playing made the album his biggest success.

Arrested on this day in 1996 Wilson Pickett for cocaine possession while on probation.

On this day the 4th of April back in 1964 a court ordered The Trashmen of "Surfin' Bird" fame to pay royalties to Beechwood Music, holder of the copyright for The Rivington's 1962 hit "Papa Oom Mow Mow," which The Trashmen hit borrows heavily from. Beechwood Music is also getting the court to listen intently to "Do wa ditty dumb ditty do", "Who Put The Bomp (In The Bomp, Bomp, Bomp)", "Now I'm a bass man Too du ba ba ba ba ba", "My Ding-A-Ling" and "Hear ye, hear ye The court's in session Here comes the judge". On this day the 4th of April 2015, that court is still in session. Beechwood Music in the mean time signed "Weird Al" Yankovic and hope to find parties that have heavily borrowed from his songs!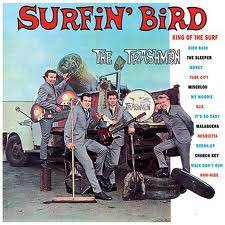 On this day the 5th of April
On this day back in 1994 Kurt Cobain killed himself with a shotgun. Pieces were found three days later.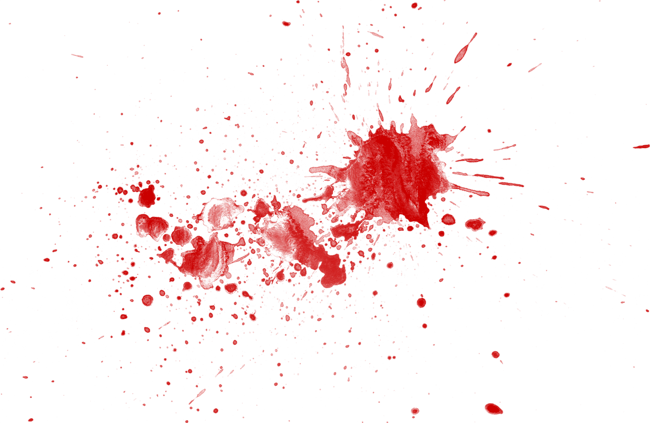 On this day the 6th of April
Country music legend Merle Haggard passed away on his 79th birthday the 6th of April 2016
On this day April 6th back in 1971 The Rolling Stones unveiled their new custom record label, Rolling Stones Records, which also featured the group's new logo, the infamous tongue-and-lips "pop art" drawing created by London graphic artist John Pasche. There are alternative designs ...perhaps for those whose taste in music doesn't include The Stones.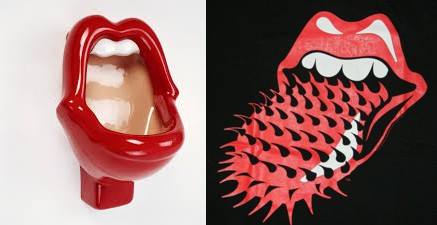 A prickly design (right) and a design for a prick (left).
WENDY ORLEAN WILLIAMS
died on this day the 6th of April 6 back in 1998. Better known as Wendy O. Cause of death: suicide. Williams, was the lead singer for the American punk band the Plasmatics, as well as a solo artist. Her stage theatrics included blowing up equipment, near nudity and chain-sawing guitars. Dubbed "The Queen of Shock Rock," Williams was widely considered the most controversial and radical female singer of her day. She often sported a Mohawk haircut. Williams was nominated in 1985 for a Grammy in the Best Female Rock Vocal Performance category during the height of her popularity as a solo artist.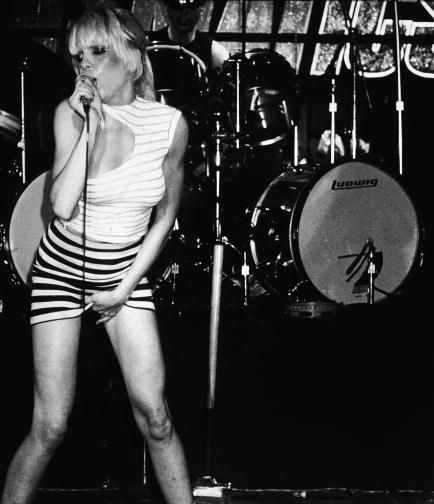 Wendy was always itching to get on stage!
On this day the 7th of April
Born on this day the 7th of April 1915 BILLIE HOLIDAY (d. 17 July 1959; New York City, NY)
An utterly distinctive voice, a cruel and abbreviated childhood, a tumultuous stint as singer with an early edition of the Count Basie Orchestra, a string of broken romances, and a long-standing drug habit that led to an early death have all combined to make Billie Holiday one of the great tragic legends of American music.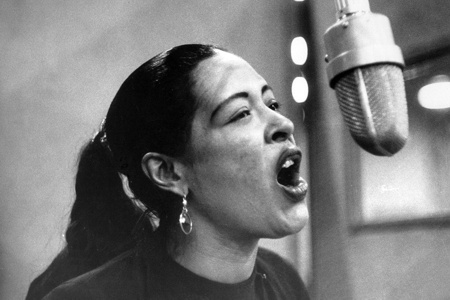 On this day the 7th of April back in 1959 as the snow melted in Mason City, Iowa, Buddy Holly's glasses were found from the plane crash that killed him two months earlier. They are turned in to police, where they stay until 1980, when a sheriff finds them and returns them to Holly's widow.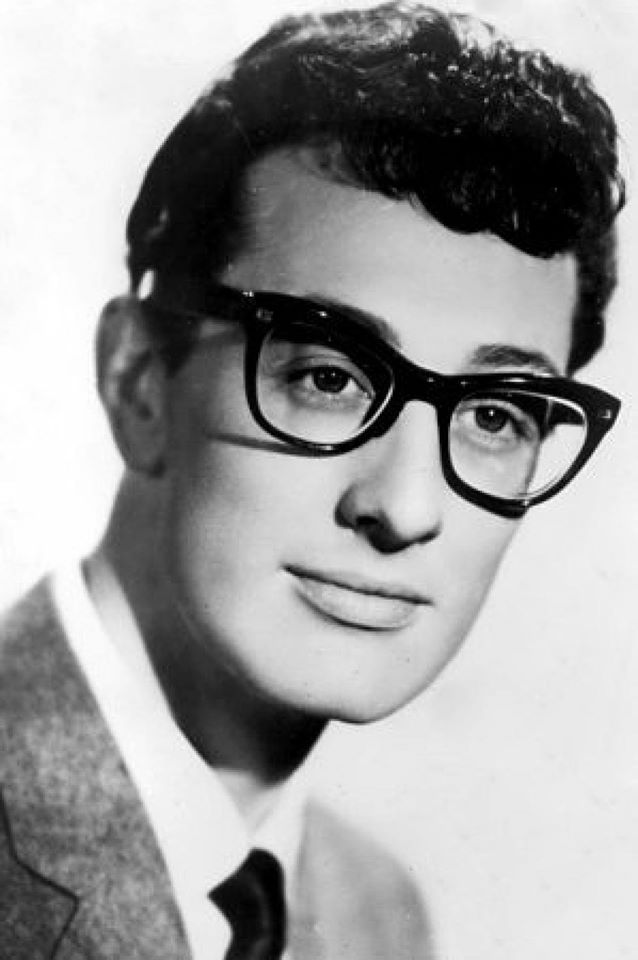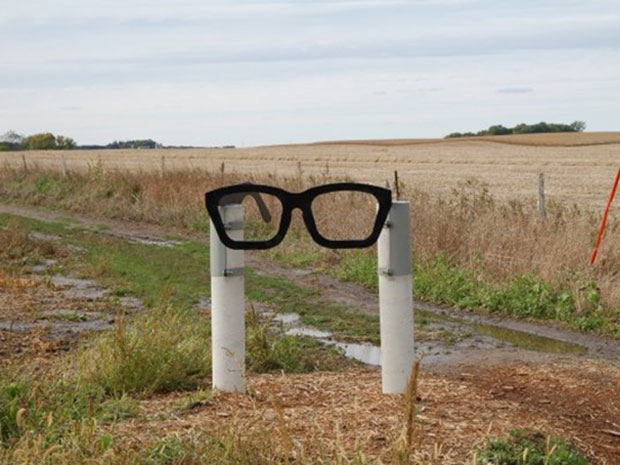 Buddy Holly memorial at crash site near Mason City, Iowa.
On this day the 8th of April
1994. Pink Floyd's 1973 album "Dark Side of the Moon" become the fourth biggest-selling album in U.S. history. It had passed the 13 million mark in sales.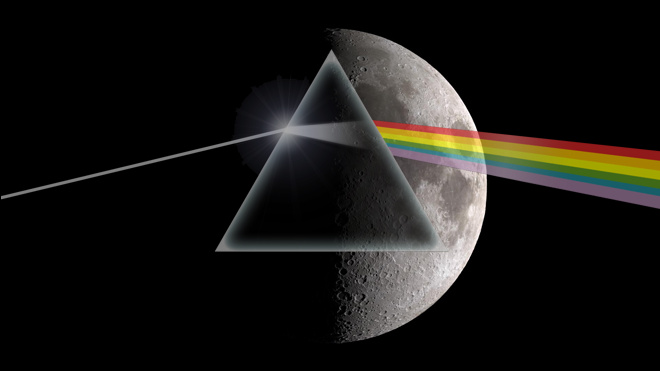 Classic Albums: Pink Floyd. The Making of The Dark Side of the Moon.
On this day the 9th of April
Born 1895: Mance Lipscomb, Texas, blues musician (Texas Sharecropper)

Singer BROOK BENTON died on this day the 9th April 1988 in New York. The silky smooth-sounding Benton graduated from early gospel work to become a crossover R&B star via duets with Dinah Washington, including the 1960 hit ''A Rockin Good Way,'' as well as on his own with ''Rainy Night in Georgia'' and others.
YANK RACHELL (b. James Rachell, 16 March 1906; Brownsville, TN) died on this day the 9th of April 1997 in Indianapolis, IN. A singer and mandolinist/guitarist who was known for his imaginative playing and his work with Sleepy John Estes and John Lee ''Sonny Boy'' Williamson. He met Sleepy John Estes in the early 1920s and by the late 1920s, when they began recording for Victor, they had formed the Three J's Jug Band with pianist Jab Jones. Most of the vocals from the 1929–1930 Victor sessions were by Estes, backed by Yank's piercing mandolin lines and Jones's pounding piano.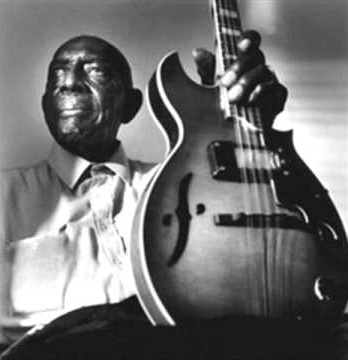 On this day back in 1988 DAVE PRATER (of Sam & Dave) died in a car accident.
In the latter half of the 1960s,Sam & Dave records practically defined southern soul, with hits like ''Hold On! I'm Comin''' (1966, Stax 189), ''Soul Man'' (1967, Stax 231), and ''I Thank You'' (1968, Stax 242), combining gospel call-and-response vocals with percussive rhythms in the instruments. The two also had one of the most dynamic stage shows of the southern soul performers.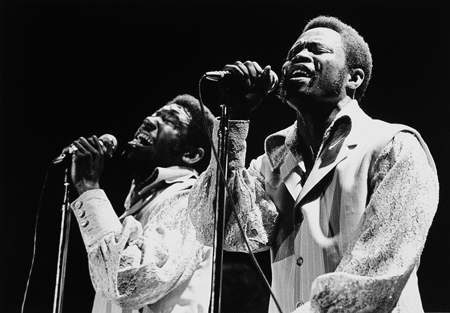 Dave Prater "Hold on I'm ...going!"
On this day the 10th of April
1970: At one of the band's last concerts, in Boston, Doors frontman Jim Morrison asks the audience if they'd like to see something of his "that rhymes with 'sock,' and then, more bluntly, screaming 'Would you like to see my genitals?' The power was switched off to the stage and keyboardist Ray Manzarek pulled the singer off.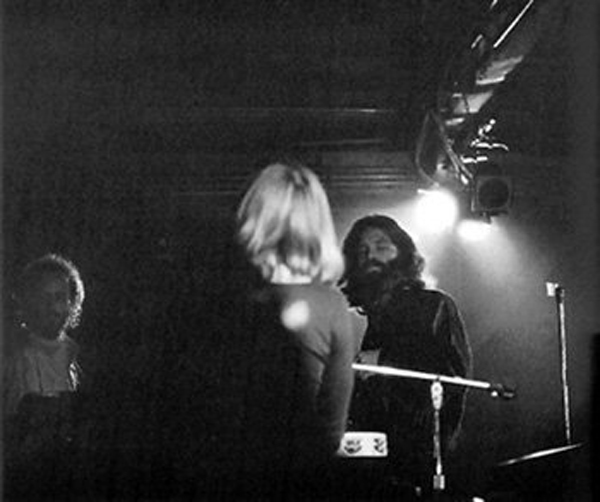 Jim struggles with his fly before the lights and his "sock" go out!
On this day the 11th of April
1956: Gene Vincent and His Blue Caps record "Be-Bop-a-Lula".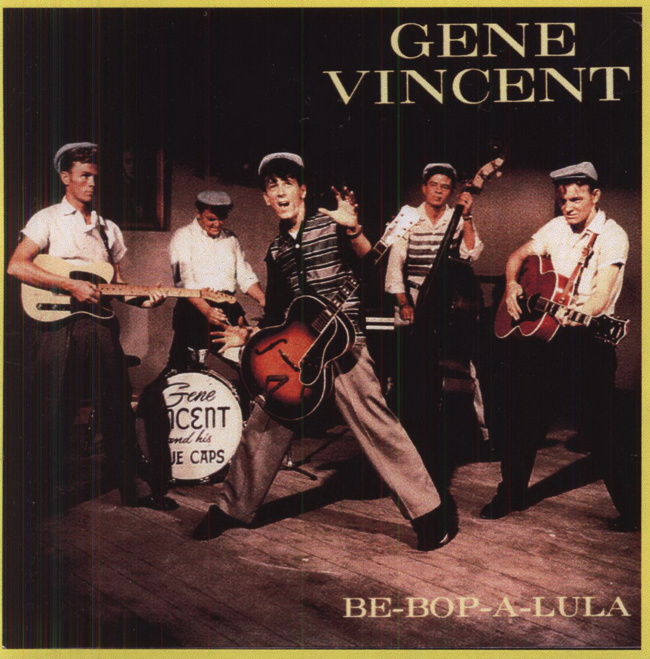 On this day the 12th of April
JOHNNY ''DADDY STOVEPIPE'' WATSON was born on this day the 12th of April back in 1867.
( d. 1 November 1963; Chicago, IL) Among the oldest songsters known to play blues, Watson was also one of the first recorded. He traveled widely, within Mississippi, to Texas and Mexico, and up to Chicago, where he spent his last years.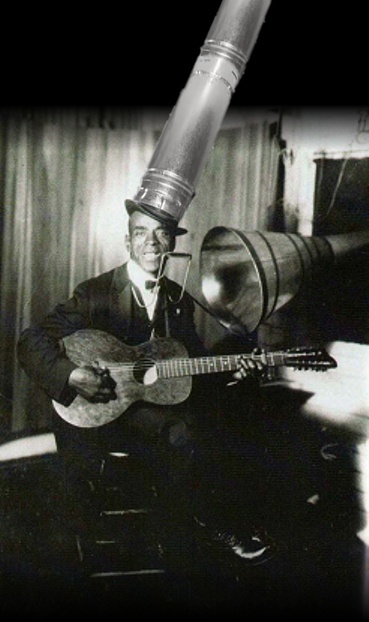 Record producer, music publisher, and talent scout LESTER MELROSE (b. 14 December 1891; Olney, IL) died on this day the 12th of April 1968 in Lake County, FL.
He was a central figure in shaping the sound of the blues recorded in Chicago from the end of Prohibition through World War II. Melrose's claim that until his retirement in 1951 he ''recorded at least 90 per cent of all rhythm-and-blues talent'' for the two companies is difficult to dispute. The list includes many of the best-known musicians of the prewar era: Broonzy, Tampa Red, Lonnie Johnson, Leroy Carr, Memphis Minnie, John Lee ''Sonny Boy'' Williamson, Lil Green, Bumble Bee Slim, Washboard Sam, Jazz Gillum, Johnny Temple, Big Boy Crudup, Roosevelt Sykes, Big Maceo Merriweather, Peter ''Doctor'' Clayton, Big Joe Williams, Walter Davis, Tommy McClennan, Memphis Slim, and Victoria Spivey.
Born on this day back in 1915 [Theodore Roosevelt] HOUND DOG TAYLOR, Natchez Mississippi, American Chicago blues guitarist and singer. He was known for his electrified "Slide guitar">slide guitarplaying roughly styled after that of Elmore James his cheap JapaneseTeiscoguitars, and his raucous boogie beats. He was also famed among guitar players for having six fingers on his left hand.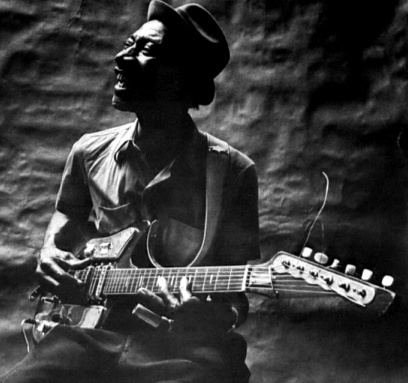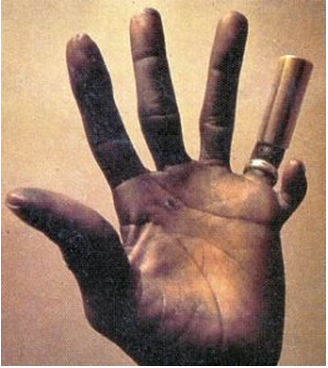 Rock Around The Clock
On this day the 12th of April back in 1954 at 135 West 70th Street New York, Bill Haley and his band arrived late for a recording session. "Thirteen Women" was the A side release with "Rock Around The Clock" as the B side. That song sank without trace until producer Richard Brooks used it in the 1955 film "Blackboard Jungle". By July of that year "Rock Around The Clock" topped the USA (Billboard's) charts and by November it topped the British Charts. The frantic 16 second guitar solo by Danny Cedrone became a landmark in the history of rock and roll. He was paid $21 for the session ...not much when you consider it influenced the course of music history ! A month later he broke his neck when he fell down some stairs and died instantly ..and he's not buying a stairway to heaven!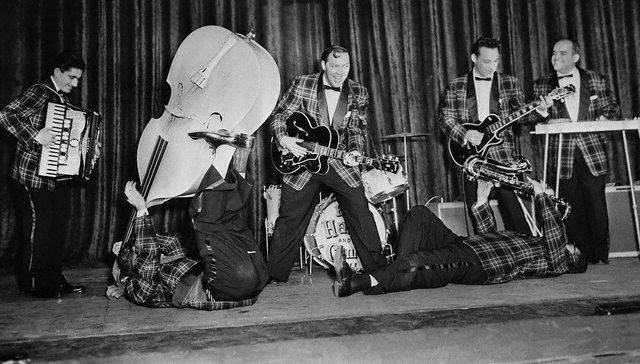 Oops! See what happens when you wear a plaid jacket!

On this day the 13th of April

JOHNNIE JOHNSON
(b. 8 July 1924; Fairmont, WV) died on this day the 13th of April 2005 in St. Louis, MO .
In the 1950s Johnson was leading his own trio at the Cosmopolitan Club in East St. Louis when one fateful New Year's Eve he hired Chuck Berry to replace his saxophonist. Berry became the star attraction, soon taking over the band and the pair developed an instinctive, integrated musical partnership, Johnnie's boogie rhythms becoming the perfect foil to Berry's ringing guitar. When Berry began to record for Chess, it was Johnson's piano that underpinned the music. He will forever be remembered for his sparkling contributions to ''Maybellene,'' ''Roll Over Beethoven,'' ''Carol,'' ''Let It Rock,'' and many other classic Chuck Berry songs.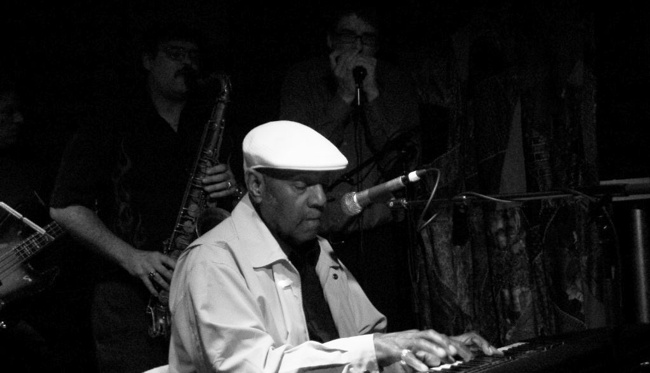 On this day the 14th of April
Chicago blues singer of the 1940s and 1950s LIL GREEN died on this day the 14th April 1954 in Chicago, IL.
Her debut session for RCA-Victor's Bluebird where she was accompanied by Big Bill Broonzy on guitar and Simeon Henry on piano, yielded one of the great blues ballads, ''Romance in the Dark.'' The record became a standard, being recorded by such artists as Jeri Sullivan and Billie Holiday. Her next hit was ''My Mellow Man'' (1941), followed by the biggest record of her career, ''Why Don't You Do Right?'' (1941). In the 1950s Green continued to work the clubs in Chicago, but died in obscurity.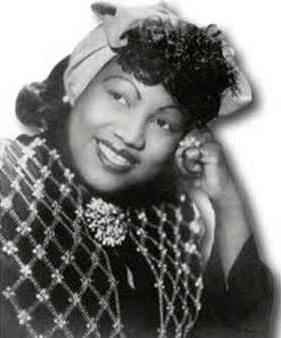 Billboard magazine's number-one rhythm and blues hit on April 14 1956: "Long Tall Sally" by Little Richard.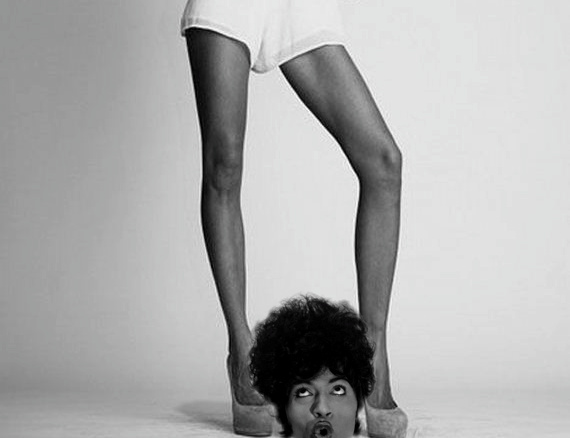 On this day in 2010 blues musician
MISSISSIPPI SLIM
died at the age of 66, after suffering a massive heart attack. In the early 1960s he worked as a tractor driver while singing in local clubs, and in 1968 moved to Chicago to pursue a singing career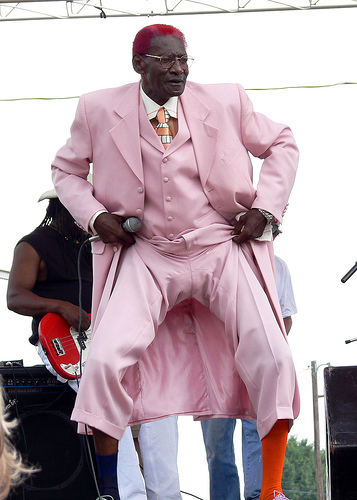 You think this is bad! You should have seen what he wore in his tractor driving days
!
On this day the 15th of April
Born 1894: Elizabeth Mae "Bessie" Smith, Empress of Blues (over 200 songs)
On this day in 2001
JOEY RAMONE
of the Ramones dies at the age of 49. Diagnosed with lymphoma in 1995, Joey fought back, got sober, ate health foods; he kept on recording, producing, and nurturing local bands. He was determined to keep his illness private, to prevent it from intruding on his fundamental conviction that "life's a gas." But Joey's bones were brittle from all the years of powerful medications. That afternoon, he slipped, fell down, and busted his hip. As he recovered in New York-Presbyterian Hospital, the lymphoma came raging back from remission.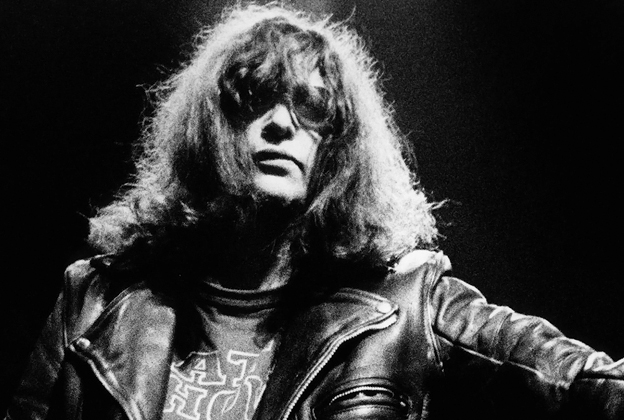 >
On this day the 16th of April
2003: Jerry Lee Lewis filed for divorce from his sixth wife, former Jerry Lee Lewis fan club president Kerrie McCarver.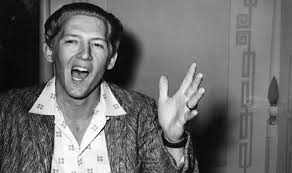 Yes I've had 6 wives. Here count 'em!
On this day the 17th of April
On this day in 1960 "Summertime Blues" singer
EDDIE COCHRAN
died in England when the taxi he is riding in crashed. He was only 21. He was in a cab with Gene Vincent (who severely hurt is leg in the accident), and Sharon Sheeley, his songwriter girlfriend. The cab got a flat, and crashed into a lamp post. Cochran went through the windshield and suffered major trauma.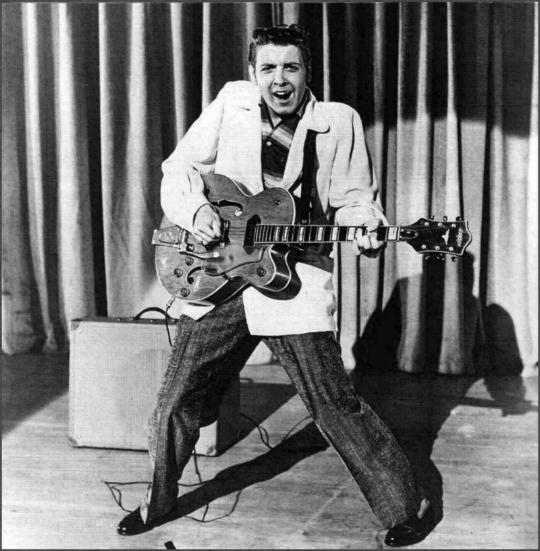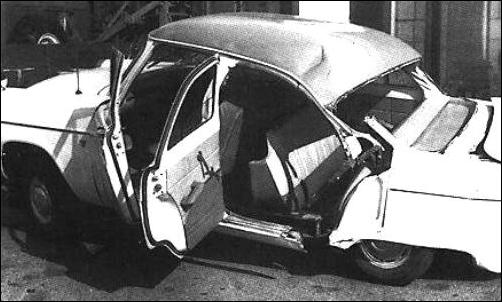 George William Thomas Martin was convicted of causing the death of Edward Ray Cochran by the driving of a taxi at a dangerous speed and was fined fifty pounds. He was disqualified from driving for a period of 15 years. In default of payment of the above fine it was ordered that he undergo imprisonment for a period of 6 months. 6 months for defaulting on a 50 pound fine! George is now driving taxis in India.
On this day the 18th April
Guitarist, pianist, singer, composer EARL KING (b. Earl Silas Johnson IV, 7 February 1934; New Orleans, LA) died on this day the 18th April 2003 in New Orleans, LA
King was involved in almost every aspect of the blues in a career that spanned five decades. Like most guitarists in Texas and Louisiana, was first and foremost a T-Bone Walker fan, but he was such a good student of his mentor that he was able to impersonate Guitar Slim on a 1954 tour after the guitarist was injured in an auto accident.
King devoted most of his attention to songwriting in the 1960s, composing a string of hits for Fats Domino, Professor Longhair, Johnny Adams, and Lee Dorsey, among others.
1980 : Another Brick In The Wall (part II) becomes Pink Floyd's #1 single in the US. Another brick in the wall and another buck in the bank!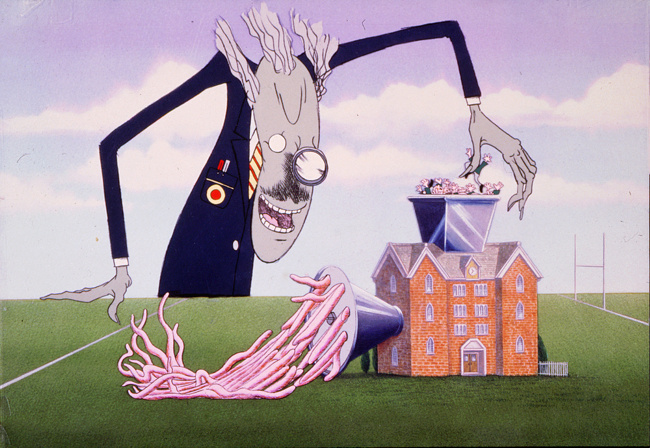 On this day the 19th of April
2012:
LEVON HELM
formally of The Band died on this day. The drummer for the classic rock group The Band had been fighting cancer on and off since in the late 1990s when he was diagnosed with throat cancer.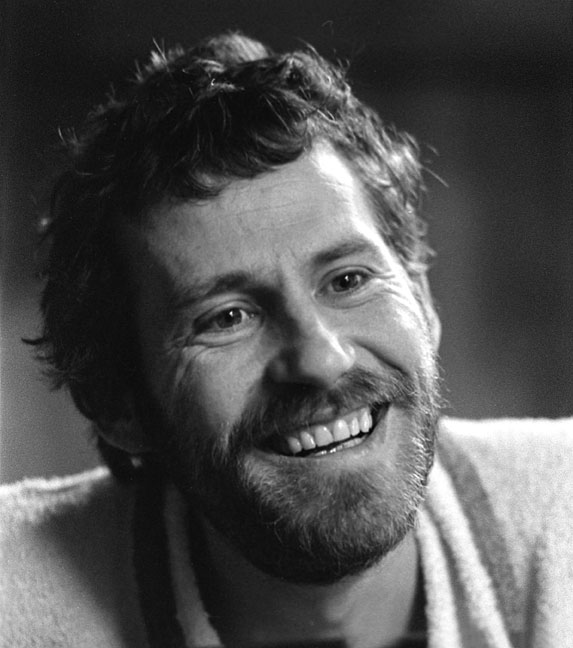 On this day in 1980 Brian Johnson replaced the deceased Bon Scott in AC/DC. Johnson's first album with the band was Back In Black.
On this day the 20th of April
BLIND WILLIEJOHNSON's final recording session was held in Atlanta on April 20, 1930, producing ten tracks.
Joining him once more was Willie B. Harris. Harris later recalled meeting Blind Willie McTell, who happened to be recording at the same studio that day. It was after this session that Johnson and McTell began touring together.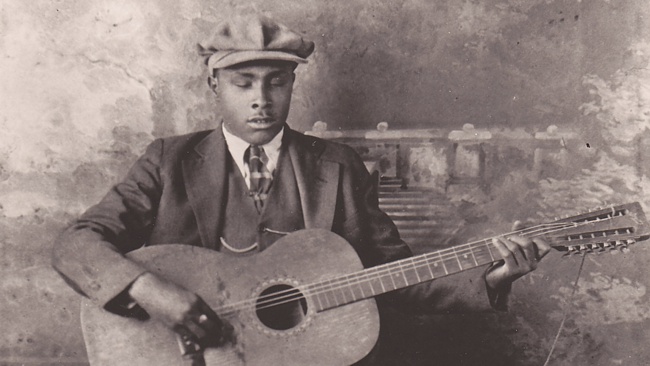 April 20th, 1992: Original Delta Blues man, JOHNNY SHINES died just six days shy of his 77th birthday in Tuscaloosa, Alabama. Shines traveled periodically throughout the South and North with Robert Johnson from 1935 through 1937 and absorbed Johnson's masterful finger-picking and slide guitar style. The pair traveled as far north as Canada, where they appeared together on The Elder Moten Hour gospel radio show in 1937. Shines would play a pivotal role
in carrying on Johnson's music and memory after Johnson's death in 1938.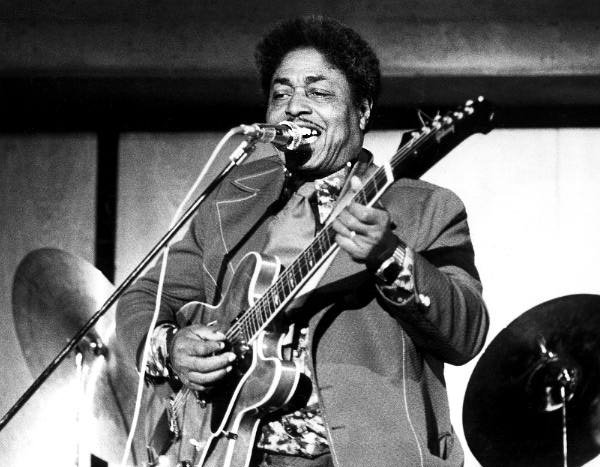 On this day the 21st of April
Natural Disaster: THE MISSISSIPPI RIVER FLOOD (April 1927)
The levee at Mound Landing, near Greenville, Mississippi, burst on April 21.
The 1927 Mississippi River flood was one of the greatest natural disasters in the history of the United States. ''Back-Water Blues'' by Bessie Smith is considered as the first blues on the Mississippi River flood even though she recorded it in New York for Columbia in February two months before the flood. Her now classic and repeatedly covered
song recounted a flood she had experienced in Nashville, Tennessee, in December 1926. This flood contributed to the rising waters of the Mississippi River that reached flood stage four months later.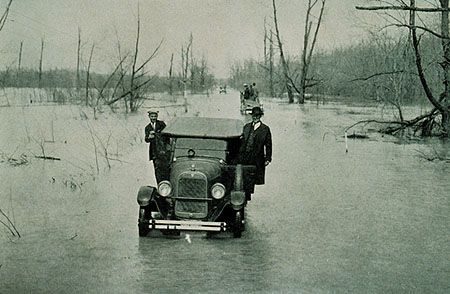 EARL ZEBEDEE HOOKER died on this day 21st April 1970 in Chicago, IL
He drew attention during the late 1960s with his first fulllength album Two Bugs & A Roach for Arhoolie.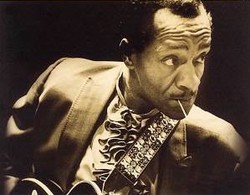 On this day in 2013 CHRISTINA AMPHLETT guitarist and vocalist for the Divinyls died at the age of 53.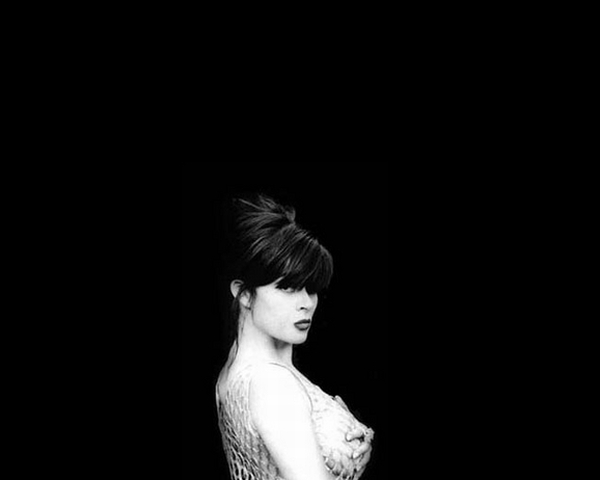 Chrissy Amphlett touched many, including herself.
Blues guitarist Lonnie McIntosh, better known by his stage name Lonnie Mack. died on April the 21st 2016 in Nashville, Tennessee. He was 74.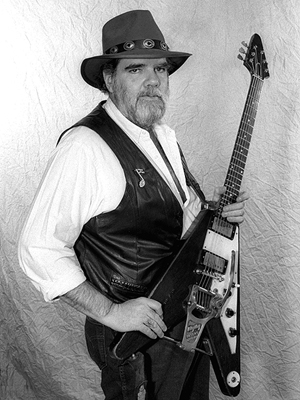 On this day the 22nd of April
1966, 'Wild Thing' by The Troggs (who were originally called The Troglodytes) was released in the U.S. The song went on to reach No.1. Fronted by Reg Presley, 'Wild Thing' became a major influence on garage rock and punk rock.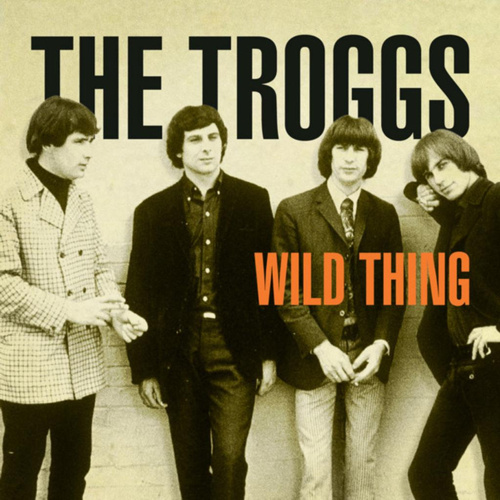 Wild thing you make everything ...groovy. Especially my hair.
On this day in 1978 The Blues Brothers, John Belushi and Dan Aykroyd made their debut on Saturday Night Live. They played a cover of "Soul Man" by Sam & Dave who they used as the basis for their characters.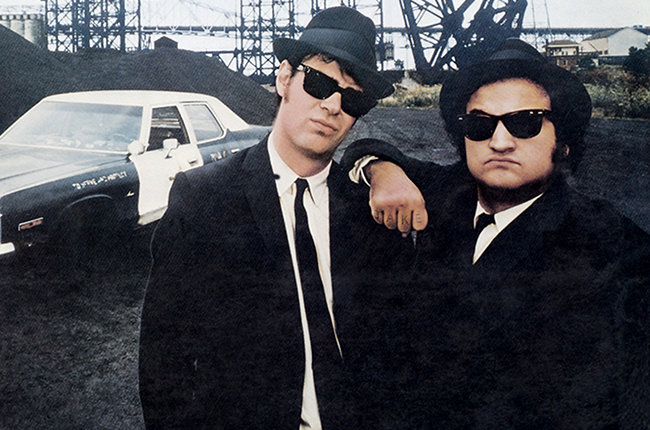 On this day the 23rd of April
April 23rd, 1940: One of the deadliest fires in US history, "The Natchez Dance Hall Holocaust", occurred when a discarded cigarette ignited the decorative Spanish moss that hung from the ceiling of The Rhythm Club in Natchez, Mississippi. Over 200 people were killed in the blaze, including bandleader Walter Barnes, 9 members of his orchestra and his guest, fellow bandleader, Clarence "Bud" Scott, Jr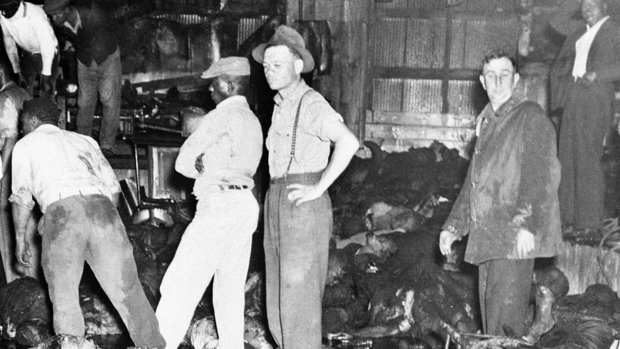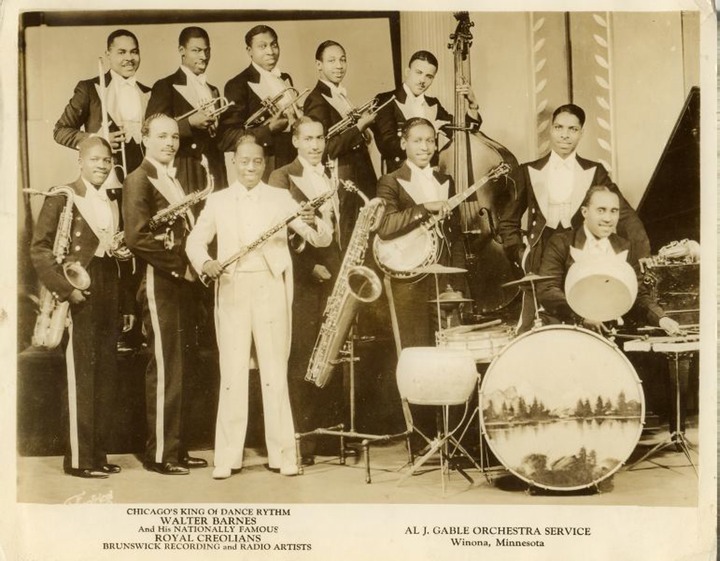 Perished in the fire: Bandleader Walter Barnes, 9 members of his orchestra and his guest, fellow bandleader, Clarence "Bud" Scott, Jr
On this day the 24th of April
April 24th, 1970: The great post-war Blues pianist, OTIS SPANN, died of liver cancer in Chicago, Illinois.
Otis Spann was perhaps the preeminent blues sideman of all time. He played backup for Muddy Waters for nearly two decades (two-thirds of Waters's career). In addition, he maintained an active solo recording career and also recorded behind Chuck Berry, Little Walter, Howlin' Wolf, Sonny Boy Williamson II, Buddy Guy, Junior Wells, Johnny Shines, and many others. His left-hand rumble was as agile as his right-hand tinkle. He could amble on the bottom and crash on the top without getting in the way of the vocalist.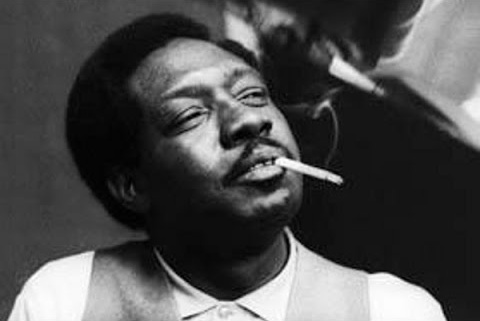 1984 Jerry Lee Lewis married his sixth wife, Kerrie McCarver.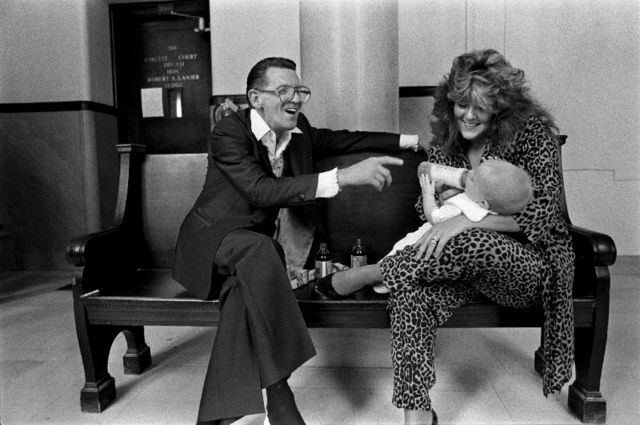 Jerry and Kerrie after their wedding
On this day the 25th of April
Born Under a Bad Sign!
Born on this day back in 1923
ALBERT KING
, Indianola, Mississippi, American blues singer/guitarist. He stood 6 ft 4 in (1.93 m), some reports say 6 ft 7 in (2.01 m) and weighed 250 pounds (110 kg) and was known as "The Velvet Bulldozer".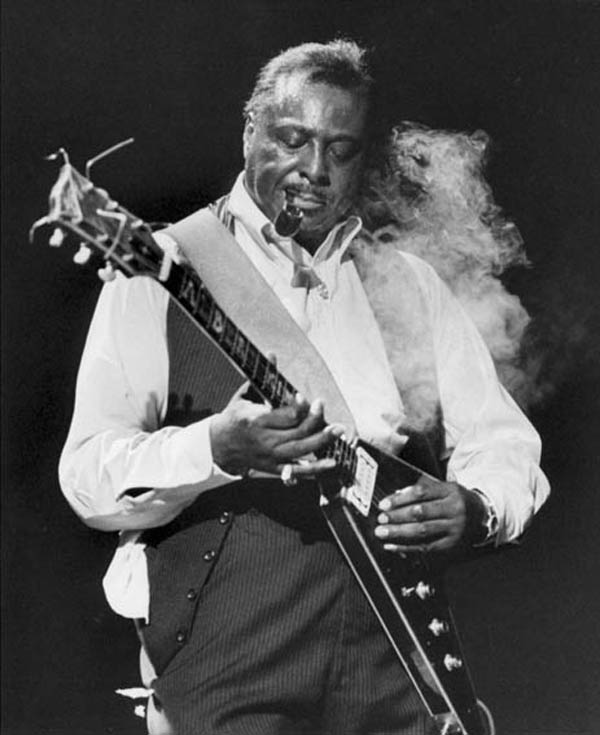 On this day the 26th of April
Born 1886: Ma Rainey, [Gertrude Pridgett], "Mother of the Blues" American singer (d. 1939)
1966 The New York Times reported Ray Charles would undergo tests to see whether or not he had abstained from narcotic drugs.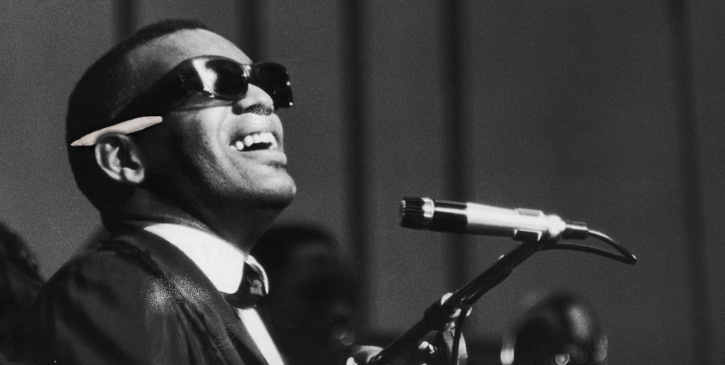 Abstained! No man I haven't never tried that.
>
On this daythe 27th of April
2006 In Fiji, Keith Richards (Rolling Stones was admitted to a hospital after he reportedly suffered a head injury when he fell out of a palm tree.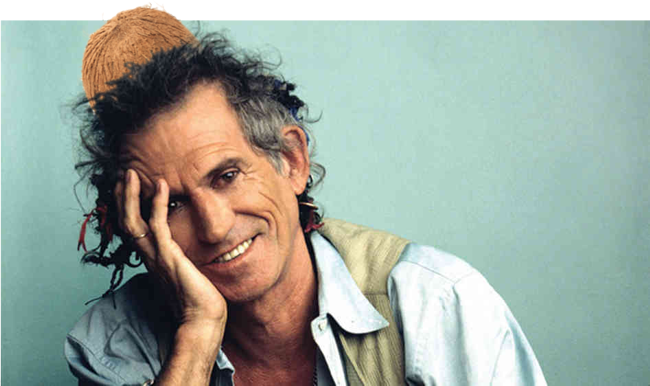 Geez! What a nut!
On this day the 28th of April
April 28th 1934.
CHARLIE PATTON
died near Holly Ridge, Mississippi. Charley (or Charlie) Patton was the first Mississippi blues performer to commit a significant body of music to recordings. His music has become emblematic of the genre called Delta Blues, representing the black American experience during the Jim Crow era in one of the country's most racially divided places.
Charley Patton was nearly killed in a knife attack a few months before making his first records in 1929. His voice and energy level seem strong enough on those records but, over ucceeding years, his health went into decline. A congenital heart condition was a major factor, but Depression economics, Charley's erratic income and lifestyle, liquor, and poor food contributed to his increasing weakness. He died of heart failure on April 28, 1934, only three months after he sang:
It may bring sorrow, Lord, and it may bring tear
Oh, Lord, oh, Lord, spare me to see a bran' new year
(''34 Blues,'' recorded January 31, 1934)
On this day the 29th of April
J.B. LENOIR (b. 5 March 1929; Monticello, MS) died on this day the 29th April 1967 in Urbana, IL.
With his career on resurgence, Lenoir was involved in a serious automobile accident in April 1967, and died several weeks later from heart failure that resulted from his injuries. J. B. Lenoir was thirty-eight years old when he died.
In 1963, he recorded several songs in whick he developed a sound he called ''African Hunch,'' a polyrhythmic blues style that emphasized a stronger African percussion. Building on this new sound, Lenoir recorded two acoustic albums, Alabama Blues in 1965 and Down in Mississippi in 1966, produced by Willie Dixon for the CBS (Europe) and Polydor labels. Both albums featured a few reprises of earlier compositions, but more importantly they showcased Lenoir's powerful songwriting of social consciousness, such as ''Shot On James Meredith,'' ''Alabama March,'' ''Born Dead,'' and the title cuts— all of which deal head-on with civil rights. Recorded in Chicago but intended for European release, Lenoir was free to speak out without fear of censorship.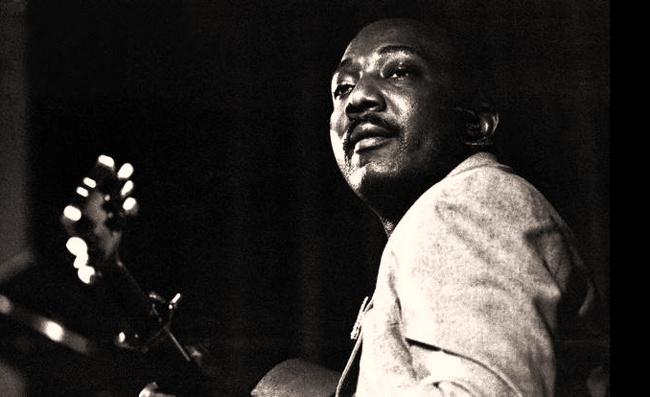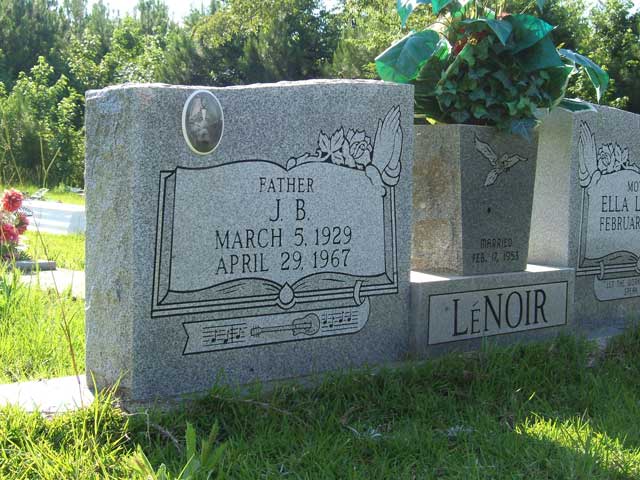 Salem Church Cemetery, Monticello, Mississippi USA
LEROY CARR recorded for Vocalion from 1928 to 1934 and for Bluebird in 1935. In 1928, he teamed with the brilliant guitarist Scrapper Blackwell and the two became one of the most durable partnerships in the blues for the rest of Carr's short life. Their first record for Vocalion included ''How Long–How Long Blues,'' a sad and wistful number based on the tune of the standard ''Crow Jane.'' It was a huge hit by the standards of the time. Carr's very last recording was the prophetic ''Six Cold Feet in the Ground.'' Leroy Carr died on April 29, 1935, of alcohol abuse.
OTIS RUSH was born on this day the 29th April 1934; near Philadelphia, MS
Born and raised on a plantation near Philadelphia, Mississippi, by his single mother Julia, influential blues singer and guitarist Otis Rush received little formal schooling, a result of having to work in the fields from as early as five years of age. While performing at the 708 Club, Rush was discovered by famed producer Willie Dixon and he was quickly signed to Cobra Records. Rush's first release for the label was the phenomenal ''I Can't Quit You, Baby'' in 1956, which reached number six on the R&B charts and became a postwar blues classic. The incendiary slow blues featured Rush's tortured vocals and vibrato-laden guitar lines, both of which would become his signature sound.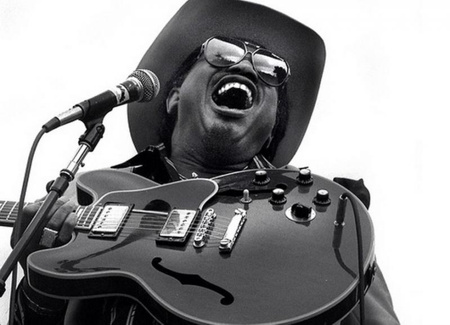 1968 The musical "Hair" opened on Broadway.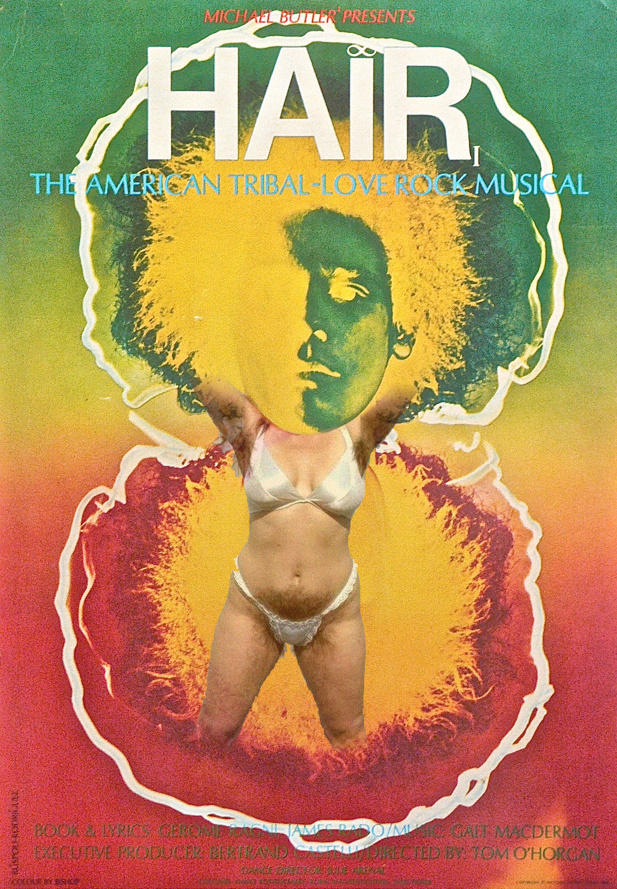 "Give me down to there hair
Down to here
Down to there
Down to where?
Hair, hair, hair, hair, hair, hair, hair
Flow it, show it
My hair"
On this day the 30th of April
Born 1896: Gary Davis, Laurens SC, blues/folk guitarist (A Little More Faith)

Engineer John Luther ''Cayce'' Jones died when Illinois Central No. 1, with passenger and mail service from Chicago, Illinois, to New Orleans, Louisiana, rammed the rear of a freight train at Vaughn, Mississippi, at 3:52 a.m., April 30, 1900. The original Casey Jones song is said to have been the work of Wallace Saunders, a black roundhouse worker in Canton, Mississippi. The catchy, syncopated tune, it tells how Jones died when his ''western mail'' rammed ''number four'' near ''Reno hill,'' on its way to ''Frisco.''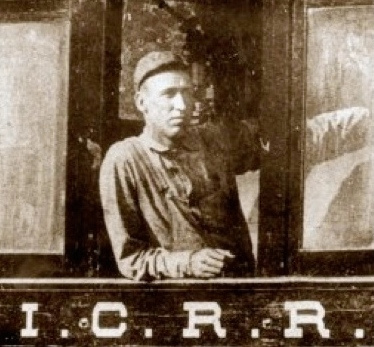 HOMESICK JAMES was born on this day 30 April 1910in Somerville, TN
A contemporary and acquaintance of Robert Johnson, Son House, Johnny Shines, Big Joe Williams, Elmore James and other major blues luminaries, Homesick James has been described as the quintessential bluesman—a guitarist who evolved from itinerant Delta songster to Chicago-based recording artist and performer.
For the issue of Collier's Weekly, April 30 1938 Ralph Peer of OKeh Records was interviewed.
In it he indicated that record company executives were stunned to learn that a market for black music existed among the black public. According to Peer, the first popular blues recording artists were drawn from talent living near New York City, but soon the record companies recognized the need to travel to the source for more material to satisfy both the white hillbilly and black blues record buyers. Thus they began the era of field trips to Southern cities, including Atlanta, New Orleans, Dallas, and Memphis, where advertisements and word of mouth beckoned musicians to the sessions.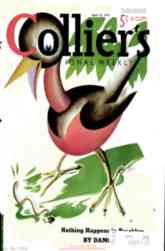 On this day back in 1960 Fats Domino recorded "Walking to New Orlean."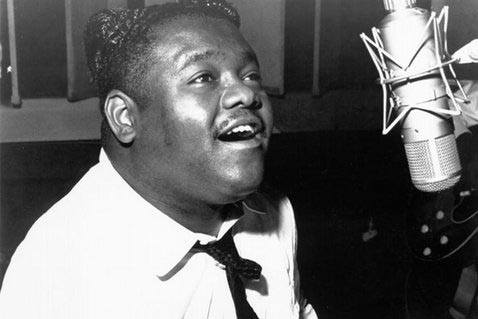 "Didn't lose no weight though!"
1983
MUDDY WATERS
, US blues singer/guitarist, died at 70.
In Chicago, a stretch of 43rd Street has been renamed Muddy Waters Drive. He was inducted
into the Rock and Roll Hall of Fame in 1987 and given the Record Academy's Lifetime Achievement
Award in 1992. A guitar has been made from a plank off his Stovall cabin, and the cabin itself has
been dismantled, sent on a tour, and then placed in the Delta Blues Museum in Clarksdale, MS.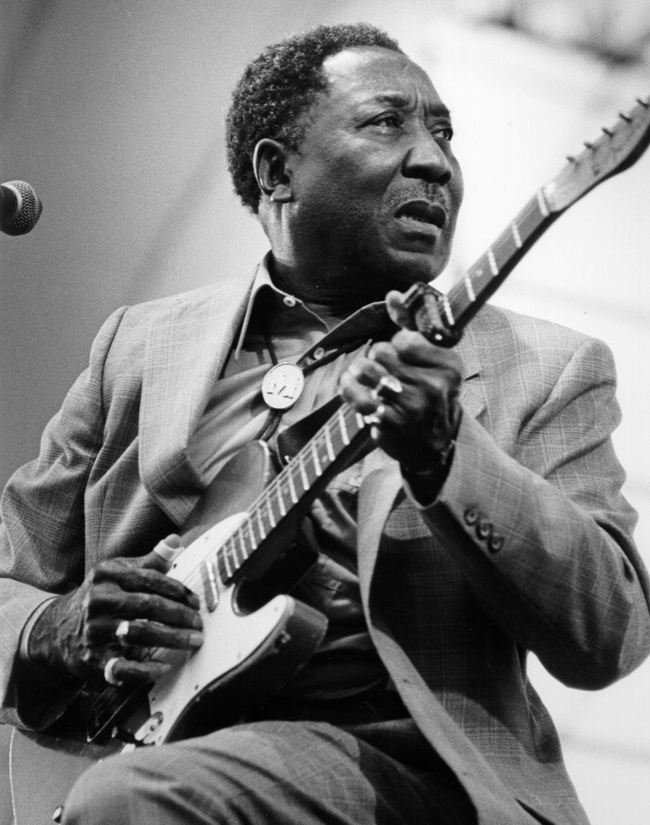 Lookin' to 70!
1988 Pink Floyd's "Dark Side of the Moon" fell out of the Billboard 200 chart for the first time in 725 weeks.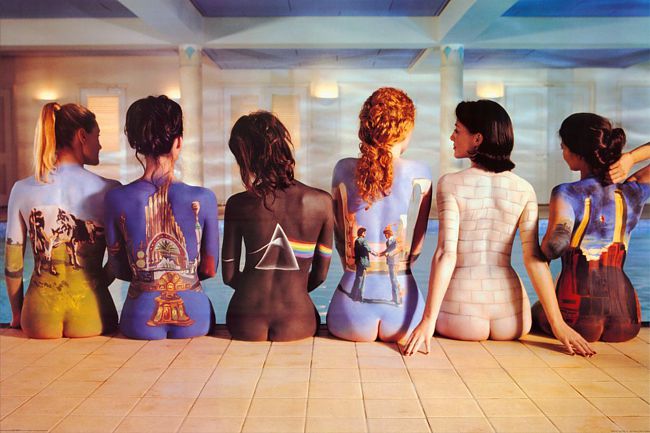 "Dark Side of The Moon" given the ass on Billboard!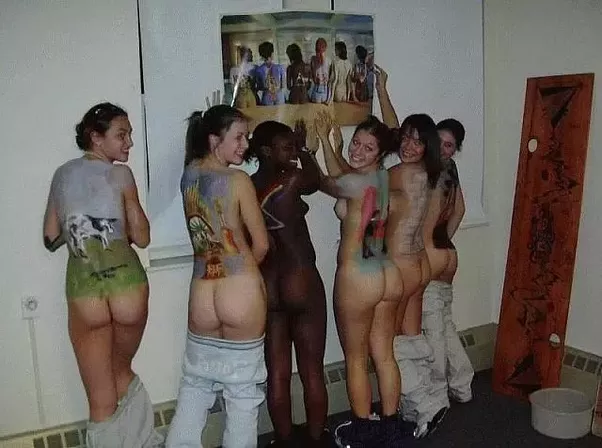 This classic picture commissioned by EMI in 1997, to cleverly advertise the release of the "back" catalogue of Pink Floyd was taken at a private indoor pool in Putney (London Borough of Wandsworth) by photographer Tony May in 1996. The models had the cover art of six Pink Floyd albums painted onto their backs by artist Phyllis Cohen. The original concept and design of painting the Pink Floyd album covers on the backs of models was conceived by Finlay Cowan who worked closely with long-time Pink Floyd graphic artist Storm Thorgerson.